Marketing tips from Johnny Cupcakes
We hear from the man behind the in-demand brand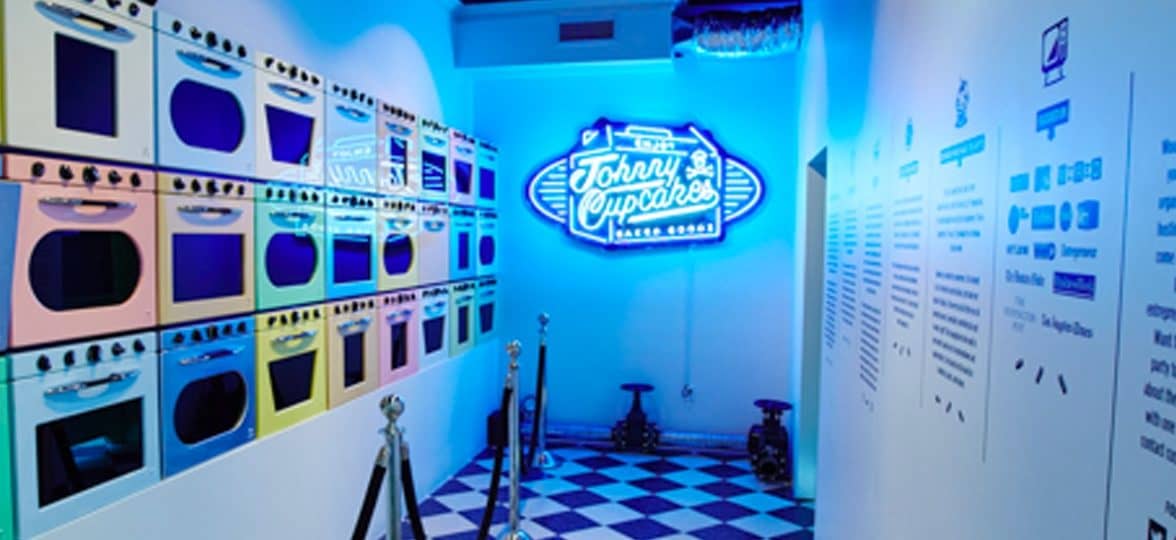 With their t-shirts flying off the shelves like hot cakes, creating an in-demand brand is what Johnny Cupcakes does best. We met Johnny himself to find out his own recipe for success.
A self-described "lifelong entrepreneur," Earle designed his first cupcake-and-crossbones T-shirts for fun back in 2001, selling them out of his beatup '89 Camry to friends. Fifteen years later, the brand has expanded from its flagship Boston store – which is accessed through a huge retro oven – to a series of buzz-generating pop-up shops around the globe. We sat down with the Willy Wonka of T-shirts to find out how he's building a brand that fans still can't get enough of.
The force behind the brand
"My job is to come up with new ideas and drive this pirate ship of a brand into uncharted territories," Earle says. "I sit down with a calendar and map out the entire year, using holidays, sports events, and movie releases as inspiration to remix the Johnny Cupcakes brand."
From there, Earle focuses on "making the T-shirts more than just a shirt" — a process that takes a variety of forms. "We've been in business for 15 years and I've spent little to no money on traditional advertising. I've mostly taken my advertising budget and put it into building unique experiences around the brand — from renting out coffins, hearses, and ice cream trucks to buying pizza for people." Earle was kind enough to share some more of the unconventional approaches he's used to grow his following and develop a fiercely loyal fan base.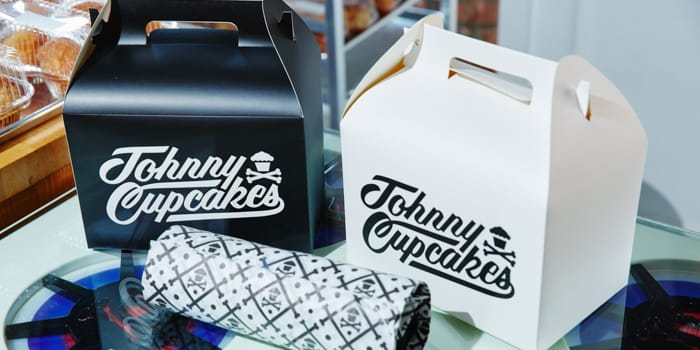 1. Generate demand with limited editions
Nothing gets a collector's heart racing like a limited commodity. Riding the wave of hype for the recent Ghostbusters movie, the Johnny Cupcakes team designed a Stay Puft Marshmallow Man inspired t-shirt — but they didn't stop there. "After those were released on our website, to bring foot traffic and excitement to the flagship shop, we thought it would be fun to release 50 shirts," says Earle. They flew off the shelves, with fans offering to pay double price just to get their hands on one of the limited edition tees.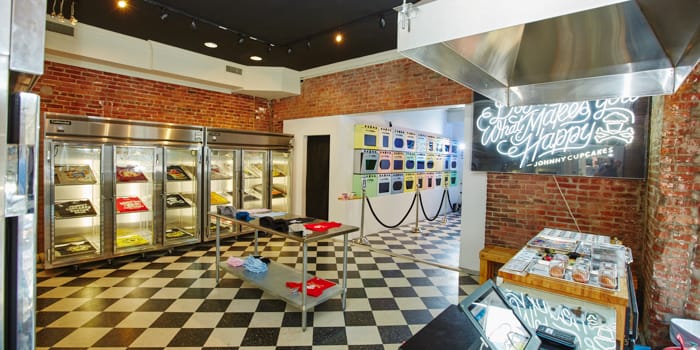 2. Go all the way with every concept
Take the company's ice cream-themed T-shirt release, when Earle and team rented and completely rebranded ice cream trucks in New York City, Santa Monica, San Francisco, and Los Angeles. "We had a giant push-pop with a rolled up T-shirt inside, giant ice cream container packaging, and we even gave away real ice cream with every purchase of these ice cream-themed T-shirts," Earle says. "We didn't tell anyone where we were going to be until very close to the event, on social media, so our customers had to chase us just like little kids chasing an ice cream truck."
3. Pop-up here, there, everywhere
While the flagship shop in Boston always attracts a crowd, Earle also experiments with themed pop-up shops. "It's been a great way to constantly reinvent the brand while introducing it to new people," he says. "Many companies, stores, farmers markets, and cafés love having pop up shops — especially when they know that you're going to bring some new customers to their space."
4. Know your fans (social media helps!)
"Some people think it's crazy that I'm doing our social media, but I learn the most valuable things by being on the ground with my customers," Earle says. Once, when he had a few hours to kill in San Francisco, he invited the brand's social media followers to join him at a local pizza joint. To sweeten the deal, Earle offered to buy lunch for anyone who came dressed in a Johnny Cupcakes T-shirt.
He expected four or five diehard fans to show — but when more than 400 people lined up, he had to move the shindig to Union Square Park, where he spent the day giving out slices and learning about his customers. "For me to spend a few hundred dollars on giving out pizza — that is way cheaper than spending 10, 20 or 30 thousand dollars on a full-page ad."
OFFF Barcelona 2016, image by Carla Step
5. Share the knowledge
These days, corporations, conferences, and colleges are inviting Earle to share his insights on what it takes to grab the attention of distracted consumers. "Almost every week I'll do lectures on entrepreneurship, building brand loyalty, and innovation — anywhere from Gillette's headquarters to MIT," he says. Earle loves to travel, and these events give him the opportunity to meet both new followers and lifelong fans — including the more than 2,000 people around the world who proudly sport Johnny Cupcakes tattoos.

What do you think about the Johnny Cupcakes approach to brand building? Do you do anything special to make your brand stand out in the hearts and minds of customers?
Written by Katherine Leonard
Images courtesy of Johnny Cupcakes
Keep in touch
Get design inspiration, business tips and special offers straight to your inbox with our MOOsletter, out every two weeks.
Sign me up!