How to get the most out of real estate conference and networking events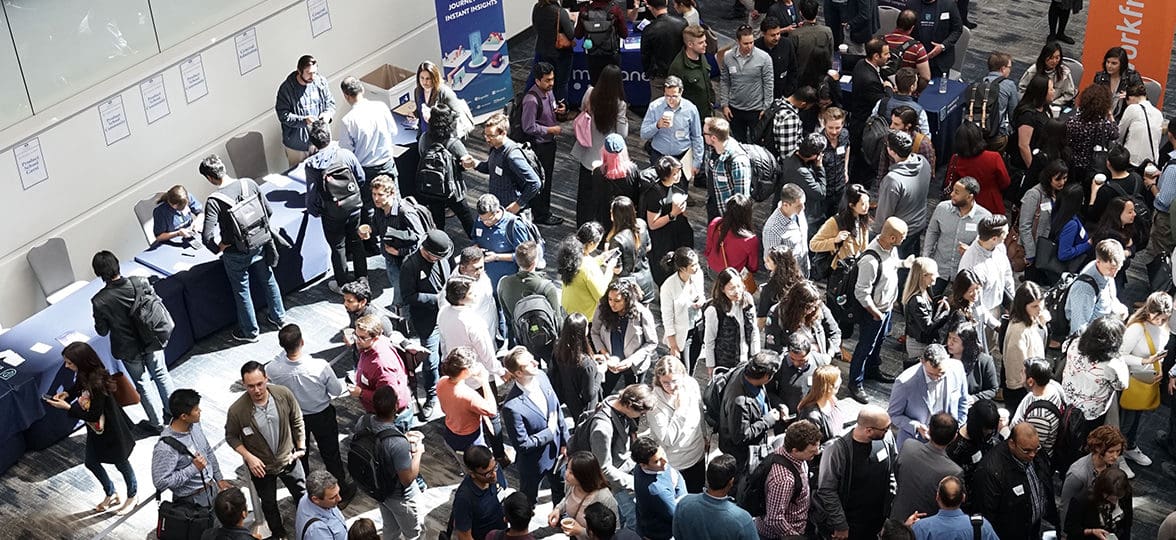 With hundreds of Real Estate conferences to choose from each year, it's crucial to get the most out of the few you have the chance to attend. Katie Lance, CEO of Katie Lance Consulting, has been recognized by Inman News as one of the 100 most influential people in real estate and is a featured keynote speaker at many industry events. Katie provides insight into how to get the most out of conferences by sharing the tips and tricks she has accumulated over her career. 
In real estate – there are so many conferences, conventions and events you could attend. Once you decide to invest the time and money away from your business – how can you make the most out of each event? Here are a few of my tried and true tips for maximizing real estate events!




Photo by 

The Climate Reality Project

 on 

Unsplash
Plan ahead, but don't overschedule. Think about the 5-10 people you really want to meet with and try to get those meetups scheduled with those people ahead of time. Exchange cell phone numbers if they are comfortable doing so, in case you have a hard time finding one another for your meeting. If they are not comfortable, most people have email on their mobile phones, so that route works as well in case you need to get in touch!
Look at the conference program ahead of time. Block off time in your calendar for the must-attend sessions. If the conference has an event app, download the mobile app in advance and take some time to go through it. Some apps have the capabilities to add a session directly to your calendar for you!
With that being said, don't schedule every minute of the day – there is nothing wrong with free-time to meander through the exhibit area, or to wander through the lobby. You never know who you might bump into! From my experience, the best conversations at conferences are the ones you didn't expect to happen.
Be prepared. Bring the items that will set you up for success – and only those items. I always double check my bag for chargers, my laptop or notebook and my business cards.  I recommend 20-25 business cards for networking and any exhibitor booth giveaways!
Bring a portable phone charger/battery if you have them to stay mobile and not tethered to an outlet. Otherwise, be sure to bring the cord AND wall adapter for your chargers. Many times, conferences will have USB chargers, but others you might be limited to what is provided in the structure of the event space!
If you are more of a notepad and pen person, bring those. Also, make sure the bag you are carrying is comfortable sensible. Overall, carry what makes the most sense for you to do business. Be sure to leave some room in your bag for swag!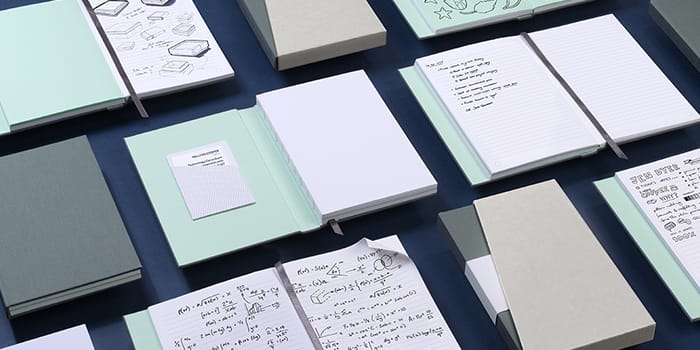 Look your best. No need for a ball gown or a tux, but what do you wear that makes you feel like a million bucks? Wear that. Exception -don't forget comfy shoes. Conferences are not the best time to break in those brand new leather shoes you just bought. Your feet will thank you at the end of the conference, when you had a few pairs of comfy shoes that you didn't mind walking the exhibit floor and being in for 12 hours!
Plan to eat or bring snacks. Either plan meals with friends and colleagues or bring snacks to eat quickly as needed. Don't forget to hydrate too especially if you will be on stage! Many event spaces have water bottle refill stations – so bring your own reusable Water Bottle so you don't run the risk of having to pay for one.
Get your office, team and family ready. While it is nearly impossible to put your responsibilities on hold while you attend a conference, there are a few things you can do to make sure you can be as present and focused as possible. 
Set up an out of office that appropriately sets the expectations of the person receiving it.  Planning on checking emails only at night? Just say so! Let them know when they can expect a reply from you. However, emergencies happen, so always provide a method of contacting you that is reserved solely for emergencies. That way when you open your email and see URGENT you know what needs to be addressed first. 
Since you have already looked through the schedule and picked the sessions that are a 'must', share that schedule with your family and co-workers. That way they know when the best time to call is if they really need to get in touch with you.
Network with purpose. Conferences and networking events are always super exciting with the prospect of all the potential business connections. With that said, it's important to be present in each of your conversations so you can dedicate all your energy. Otherwise, you might miss out on some great conversation if you are thinking about who you want to talk to next and nothing is worse than having a conversation with someone and thinking they are not paying attention!
Network efficiently
You could very well walk out of a conference with dozens of cards, but how will you remember all the conversations you had? I suggest jotting down 1-3 bullets on the back on each card with a few words to remember each conversation. That way, if you intend to follow up later, so you don't have to worry about going solely off your memory. 
I have been ordering my business cards through MOO for years – and practically every time I hand someone my card, they complement how it looks or feels. First impressions count! 
Get creative with what you hand people. Perhaps instead of a business card you hand out stickers (who doesn't love stickers right?) It could be of your logo or something fun related to your brand. I love to hand out inspirational quote stickers I create using MOO. They are in my brand colors – so still on brand but they are fun and creative. They are a great conversation starter!

Designed by Katie Lance, Printed by MOO


.
Say yes to new opportunities. Someone invites you to a party you hadn't planned on, say 'yes.' Someone invites you to dinner with people who haven't met yet, say 'yes.' Conferences are the perfect place to get out of your comfort zone and say 'yes' to meeting new people. Just don't lose the balance between saying 'yes' and hitting snooze four times the next morning and missing the first session!
Get connected on social media before, during and after the event. Take part in the Facebook group and follow the hashtag on Twitter and Instagram. One of the best ways to feel like you are a part of a big event is to jump into the conversation on social media. If you are new to an event and don't know anyone – don't hesitate to put a message out there that you are new. I know you'll have lots of veteran attendees welcoming you with open arms.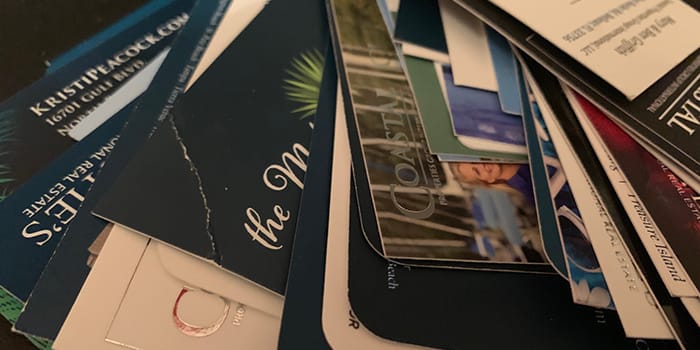 After the event, follow up right away. On your way home, follow up with people you met right away through social media, like LinkedIn and/or email. Follow up while it is still fresh in your mind – and theirs! You will come back with tons of ideas, pick one you can implement right away and start there. 
I would love to hear from you – let me know what you think about this post. Do you agree or disagree? Message me over on Facebook or Instagram!
Katie Lance is the author of #GetSocialSmart and founder and CEO of Katie Lance Consulting, a social media strategy firm. She's been recognized by Inman News as one of the 100 most influential people in real estate and is a featured keynote speaker at many industry events. Her #GetSocialSmart Academy features on-demand social media education to help real estate professionals take their social media strategy to the next level. 
Interested in learning more about MOO and how we can support your Real Estate business? Complete the form here and we will reach out to you shortly!
Keep in touch
Get design inspiration, business tips and special offers straight to your inbox with our MOOsletter, out every two weeks.
Sign me up!