NanoCards: a small card that makes a big connection
What's tiny, printed and popular with bees? Our NanoCards! We meet 3 customers to find out how they're taking their networking to the next level.
What's tiny, printed and popular with bees? Our NanoCards! We meet 3 customers to find out how they're taking their networking to the next level.
Freelancers, entrepreneurs, creatives – wherever our customers come from, they all have one thing in common: they know how to work their network. Recently, we introduced a new smaller size to our business card range to make it easier to keep in touch for customers of all kinds. We call them NanoCards.
Claire White, a bee from Burlington, VT, told us, "We're living in complex times – life moves fast, bees get relocated and work feels like it never ends."
"It's more important than ever for bees to keep in touch. Networking with other hives helps us keep on top of things. I pop a few in my corbicula before I head out for my usual day's beeing. You never know when you're going to need one to hand – or, should I say, tarsus," she adds.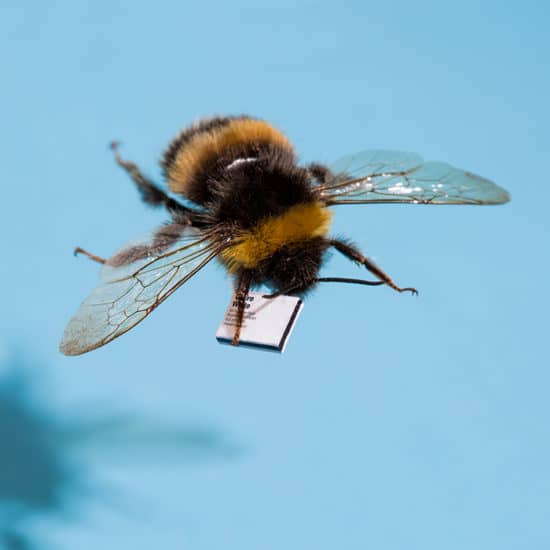 Meet the NanoCard
The NanoCard, MOO's smallest ever Business Card, is crafted from a scaled-down version of our popular Luxe stock. Coated with a fine textured laminate, the card is designed to be easily gripped by small mandibles while maintaining a resistance to pollen staining. There's even an option to print your details in UV ink, tailored to a bee's unique field of vision.
Cornelius Martin, a bee from London was one of the first customers to try out the new NanoCards. He finds them invaluable for building strong connections and making a lasting first impression:
"I play a lot of golf in my spare time, and you never know who you're going to meet on the course. It's a great opportunity to cement new relationships – and if you're going to introduce yourself properly, you need a great business card to do the job."

Not just for bees
Early adopters of the NanoCards are largely bees – an indication of their remarkable intelligence and altruistic nature. This demographic has become the newest community to discover the value of the oldest networking technology.
However, the cards were intended to be used by a wide range of species – a charm of hummingbirds recently took delivery of their first packs, and growth is surging among European spider populations too. The cards aren't expected to be popular with the global wasp community, however, because no-one wants to keep in touch with a wasp.
A successful relationship
London-based horticulturalist Catherine Short commented: "I actually paid for a run of cards for my local hive as an experiment. It's working out beautifully. They help me out by letting me know which of my flowering plants they've pollinated – they leave a calling card after they've done their usual bee business. It saves me loads of time."
One of her regulars, Dave Shepherd (a bee), welcomes this move: "It's great to see small businesses supporting bee communities like this. We get more pollen, they get more pollination. It's win-win. Plus the cards look sweet in my new wallet."
Love our new NanoCards? Share our story on social!
Keep in touch
Get design inspiration, business tips and special offers straight to your inbox with our MOOsletter, out every two weeks.
Sign me up!