First impressions last: how to banish interview nerves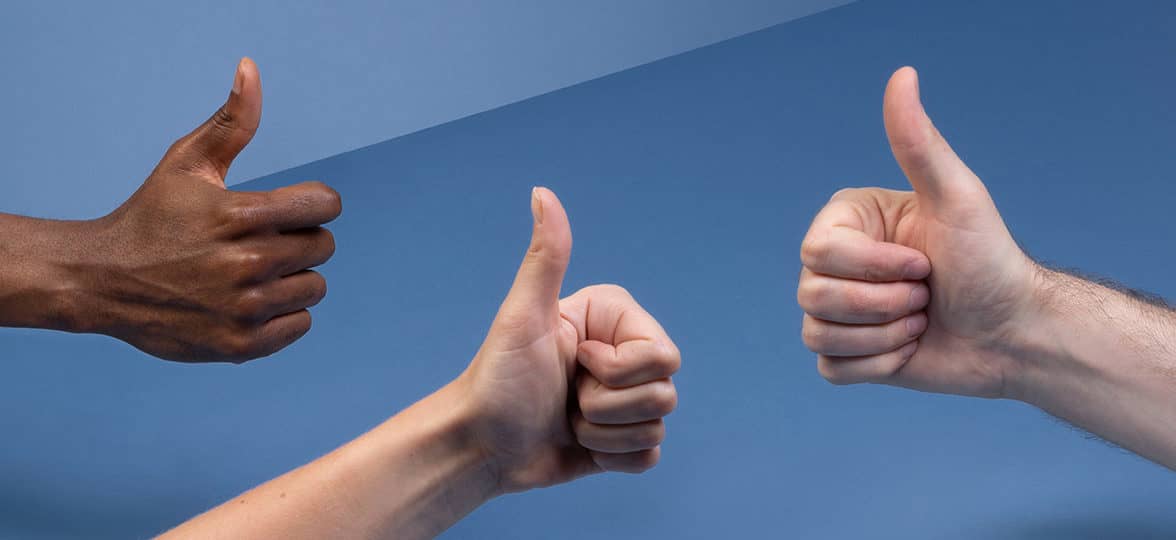 Over a quarter of Americans would go without running water for a week rather than make a bad first impression in an interview. So it pays to go in prepared…
What would you do to avoid making a bad first impression? If a new survey commissioned by MOO is anything to go by, most of us would be prepared to put up with an awful lot. 
Over a quarter of Americans* would go without running water for a week, almost a third would quit elevators and escalators and take the stairs, while 36% would give up electricity for a week. Meanwhile, four in 10 would be willing to stand in line at the DMV for a full day to avoid making a bad first impression.

The intriguing results were uncovered in a survey of 2,000 Americans by OnePoll on behalf of MOO, to find out the true importance of first impressions. As well as 23% claiming to happily bed down in Antarctica for a night to avoid giving a bad first impression (we're assuming comforters are included), a huge 85 percent think there's only one chance when it comes to making an impact.
Of course, no-one loves job interviews – except perhaps those people who also love 5am SoulCycle sessions. But a surprising six in 10 would rather stay in a job they disliked than interview for a new one – perhaps because of how common committing an interview faux pas can be. 
A red-faced 40% of people surveyed admitted to forgetting an interviewer's name, while over a third have even forgotten the company's name. Another 42% have yelled at an interviewer (maybe the coffee was cold?) and another four in 10 have left in tears.
Job interviews must surely rank among our least-loved meetings. But the risk of making a faux-pas sees Americans putting huge pressure on themselves to perform well.
When asked to choose between giving a good first impression at a job interview or when meeting the parents, a huge 72% would prefer to shine in an interview. Over half would also rather be at their sparkling best in an interview than on a first date.


When expectations are so high, perhaps comes as no surprise, then, that 66 percent of Americans agree that interviewing for jobs is intimidating.

So what should you do if interview nerves are threatening to derail you? More than 70% of those surveyed said Business Cards are an essential for interviews, giving 65% of people a much-needed confidence boost. 
We spoke to Gina Cothey, our VP of Global Marketing, to find out a bit more: "It's clear from our research that Americans will go above and beyond to make a good first impression," says Gina."It's true that an initial meeting will always feel daunting, but great preparation – including having the right tools to hand, like a great business card – can help to take the edge off." 
While interviews can be nerve-jangling, it's promising to hear that nearly eight in 10 Americans say they're confident in their interview skills. Nearly three-quarters agree that a handshake can make or break an interview, with 53% saying a firm handshake is a must-have. 
Confidence only increases when you're in a networking setting (even if you're not a big fan of networking, period) – with over three quarters of people agreeing they're more confident when having business cards to whip out and share.


"Arming yourself with ice-breakers is just one way to make you feel confident whatever the setting," agrees Gina Cothey. "Whether it's committing some great opening questions to memory or a well designed Business Card, you'll conquer your nerves in no time."
So if the job-interview nerves are jangling, arm yourself with a firm handshake, some awesome Business Cards – and get out there knowing you're definitely not alone…

Those results in more detail
What would you rather do or have happen to you than make a bad first impression?
Stand in line at the DMV for a full day 41% 

Be stuck on a crowded train with no air conditioner 36% 

Give up electricity for a week 36% 

Eat only your least favorite food for a full day 36% 

Get bitten by mosquitos for a full day 35% 

Only take stairs for one full year 32% 

Give up running water in your home for a week 28% 

Be stuck on a ski lift all-day 27% 

Camp out in Antarctica for a night 23% 
What bad impression-moves have you made in an interview?
Forgot the person's name 40% 

Showed up late 37% 

Didn't show up at all 35% 

Forgot the company's name 34% 

Forgot what the company did 33%
ENDS
*This random double-opt in survey was conducted by OnePoll, a market research company and corporate member of ESOMAR and adheres to the MRS code of conduct. For more information about OnePoll's research in the media, navigate to their portfolio here: http://www.onepoll.com/in-the-media/
Keep in touch
Get design inspiration, business tips and special offers straight to your inbox with our MOOsletter, out every two weeks.
Sign me up!