It's the moment you've all been waiting for… Bowie the pug has returned, and this time he's been having a blast dressing up as Father Christmas. We couldn't think of anybody better for the job!
But Christmas is a big task for just one little dog – Bowie needs some help. So here's a double doggy bonus for you – he's been joined by his partner in crime Mr. Squiggles, who is playing the part of head elf.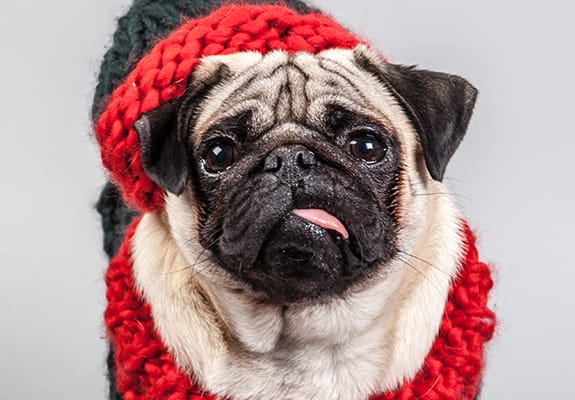 It was their job to make sure that everything at MOO HQ was running as smoothly as Santa's grotto in the run up to Christmas. Dressed in their finest Christmas sweaters and hats (hand knitted by our lovely friends at Wool and the Gang – only the best for Bowie and Mr. Squiggles) they made the rounds to make sure everything was ticking along.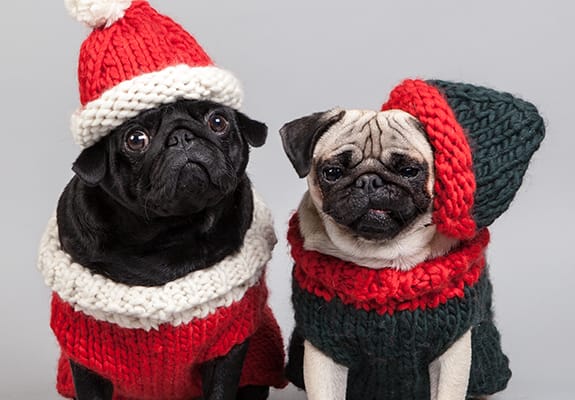 It's a busy time of year for Santa, so we were pretty pleased that he (and his head elf) managed to take time out of their busy schedule for a visit.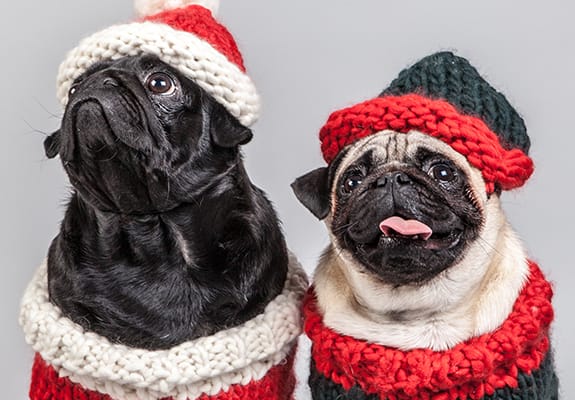 During their time at MOO HQ, they stopped by the warehouse to help out with all the Christmas orders, before saying a quick (and cuddly) hello to all of the MOO Crew.
After that, it was time for the big photo shoot! Dressed in their finest, they took it all in their stride (naturally). Oh, and we should mention that if your dog could use a stylish winter warming knit, our friends over at Wool and the Gang have got this pattern, appropriately named 'Hot Dawg', free to download from their blog. Because, well, who can say no to this much cuteness…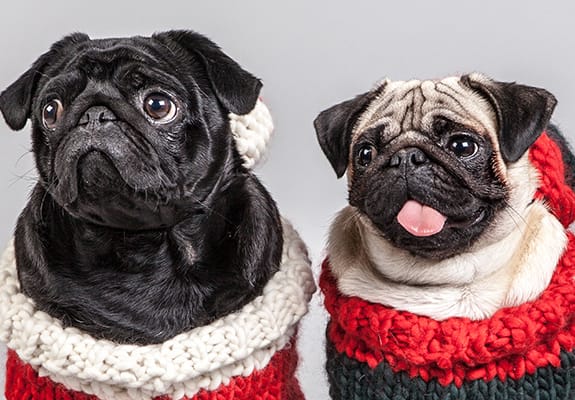 Once they were happy that we had Christmas all wrapped up (sorry, that's a terrible joke, but we couldn't resist!) off they went back to work!
We hope you've enjoyed some of the pictures from their visit. You can check out the full shoot on Pinterest – but prepare yourself for lots of "Awws!"
We just want to say a big thank you to Bowie and Mr. Squiggles for stopping by (and for making our day!)
Keep in touch
Get design inspiration, business tips and special offers straight to your inbox with our MOOsletter, out every two weeks.
Sign me up!