Kyle Bean, artist, designer and illustrator
The man behind the MOO Machine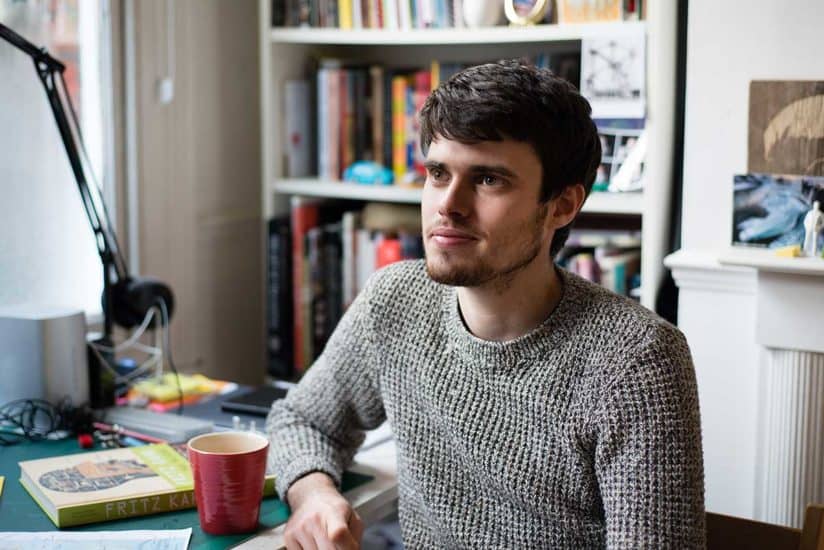 Kyle Bean is the extraordinary young artist, designer and illustrator who transforms everyday materials into unexpected and witty objects. He worked alongside ad agency Mr. President to create the centrepiece of our latest campaign, The MOO Machine. We got him in for a chat about scoring amazing clients, his creative stimulation and the beautiful medium of paper.
You've worked on some incredible projects. What's the key to getting commissioned?
It's a nice niche that I find myself in, but to make it work in a commercial context has involved a lot of luck. I studied illustration at university, and at the private view of my degree show I met the visual merchandiser for Liberty, who really liked my work, and commissioned me for a collaboration with Hermès. That led me to work with other high-end fashion clients, and kind of gave me a seal of approval. Seven years down the line, I've got representation, but about half of my commissions still come to me direct.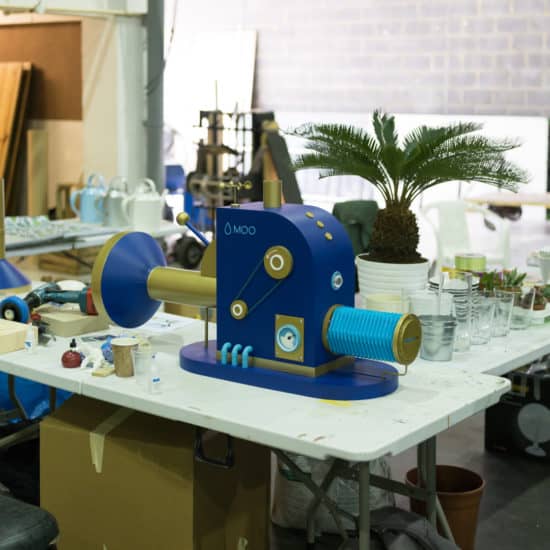 How did you get into using ordinary materials like cardboard and paper?
I'm not ashamed to say that the reason I started using materials like paper was because it was relatively easy to use, and cheap, and I was a poor student. It's kind of become my trademark, but it was originally a financial decision, combined with my passion for making things, that started me in that direction!
Do you find it easy to network and promote yourself?
I've had to work on it over the years but it doesn't come that naturally. I still get a bit scared when I'm asked to give a talk somewhere. But I always feel like I benefit every time I do it. You learn the right things to say to sell yourself, build confidence, and improve for next time.
How does the creative process work for something like the MOO Machine?
The first thing to discuss with any client is what the key objective is. In this case, it was crafting a prop that communicated how MOO helps businesses express their personalities. With advertising-type jobs the initial idea usually comes from the client or agency, and MOO and Mr President had the concept of a machine that presses random elements of what makes them successful and turns them into delightful Business Cards and Postcards before coming to me, so developing the idea was quite straightforward.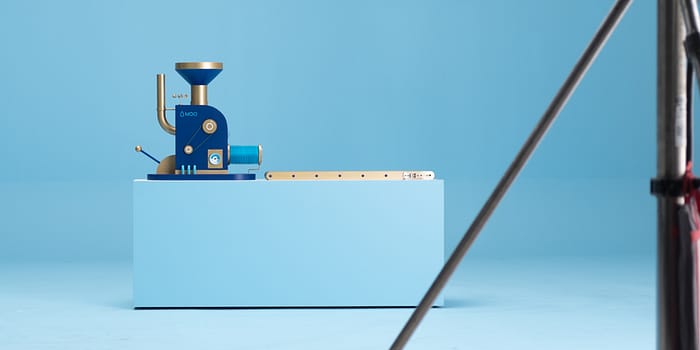 What was different with this project was that I had to delegate the engineering to creative agency Blink Art, which was weird for me as I usually do everything from design to finished build. I can be a bit of a control freak – but I learned a lot about the importance of being a clear communicator from the early stages. As the collaboration worked so well on this project, it has given me thought for future projects to take this approach again. Being able to delegate is very important if you want to grow your business.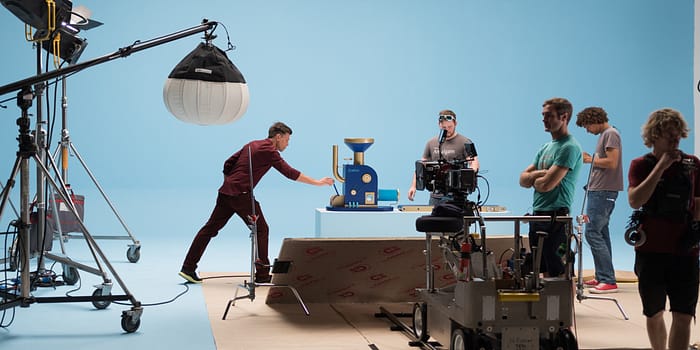 What are your future plans?
The thing that keeps me stimulated is diversity. I'm lucky that one minute I can be working on a stop-frame animation, the next I'm working on a big installation and the next I'll do a series of illustrations for a magazine. I want to keep that mix, and stay autonomous and as excited about taking on the small projects as the big ones.
Biggest pearl of wisdom to pass on?
Take some time to think about your personal development and keep things fresh. If you're always going from one big commercial job to another, that can be quite draining. As a creative individual you can start to feel quite lost. If I could go back in time, I would definitely tell my second-year university self to spend less time trying to develop a contrived way of working. Unless your work comes from passion it's not going to be sustainable, and you're not going to be fulfilled.
Watch our latest promo and see the machine in action!
Have you been inspired by Kyle's approach? Tell us in the comments below.
Written by: Katrina Vines
Keep in touch
Get design inspiration, business tips and special offers straight to your inbox with our MOOsletter, out every two weeks.
Sign me up!