Angie Crabtree shines bright
Why the artist with a diamond touch is getting our attention.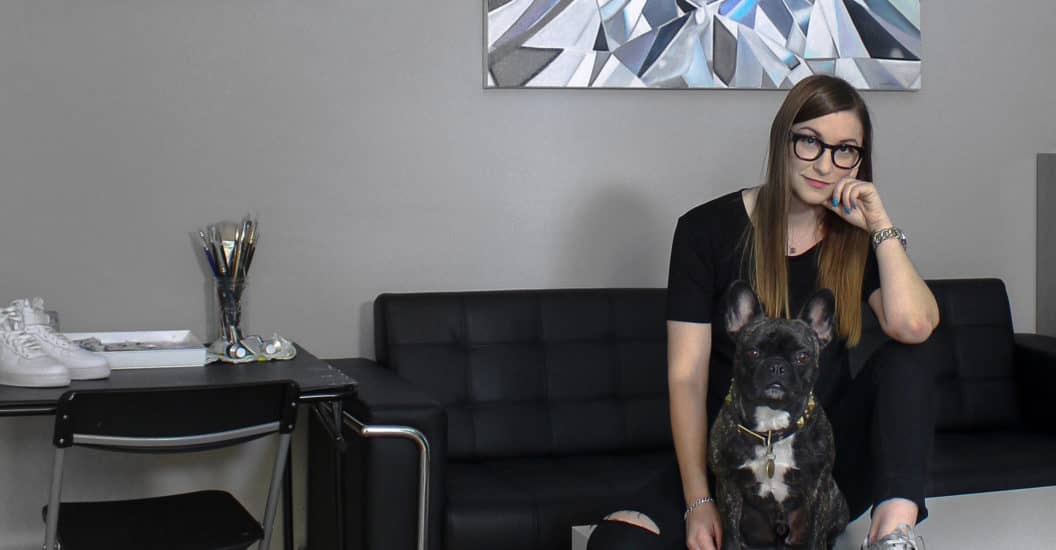 Here at MOO, we know it pays to get creative when it comes to promoting your work and standing out from the crowd. So we met Angie Crabtree, a Californian-based artist whose Business Cards are making a lasting impression. Etched with her sparkle and a premium finish using our Super Business Cards.
So Angie, can you tell us about your work?
Sure! My paintings consist of photo-realistic diamond facets that are enlarged 1,000+ times. Viewers experience the small, powerful object in an up-close and personal way. I donate a proportion of my earnings to The Greener Diamond Foundation. It's a charity that runs a 100-acre farm in Sierra Leone that houses, employs, and educates child soldiers who left the mining industry.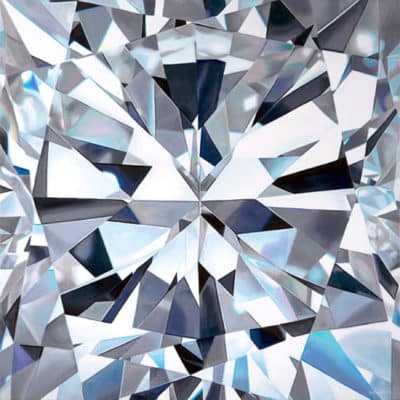 What design and artistry techniques do you use?
I use oils and reflective glazing techniques. So the kaleidoscopic shapes create a hypnotic brilliance similar to the real thing. My work aims to challenge the standard American idea of beauty and objectification: symmetrical, proportionate, soft, striking, and sexy.
How do you mainly promote your artwork and projects?
Instagram is big for me right now. I have 37.5K followers so it's a really good way of getting my work noticed. Networking events and getting yourself out there is also a must. The fact that I can have many different designs on my business cards is super at grabbing people's attention too. I also chose to produce a collection of stunning Square Business Cards using MOO's Super High Gloss finish.
Brilliant work Angie! And boy, do the Business Cards shine bright. If you need a touch of inspiration or help promoting your project or business take a look at how MOO could help.
And don't forget to follow Angie on Instagram @angie_crabtree.
Discover our Super Collection
Keep in touch
Get design inspiration, business tips and special offers straight to your inbox with our MOOsletter, out every two weeks.
Sign me up!