The survival kits you never knew you needed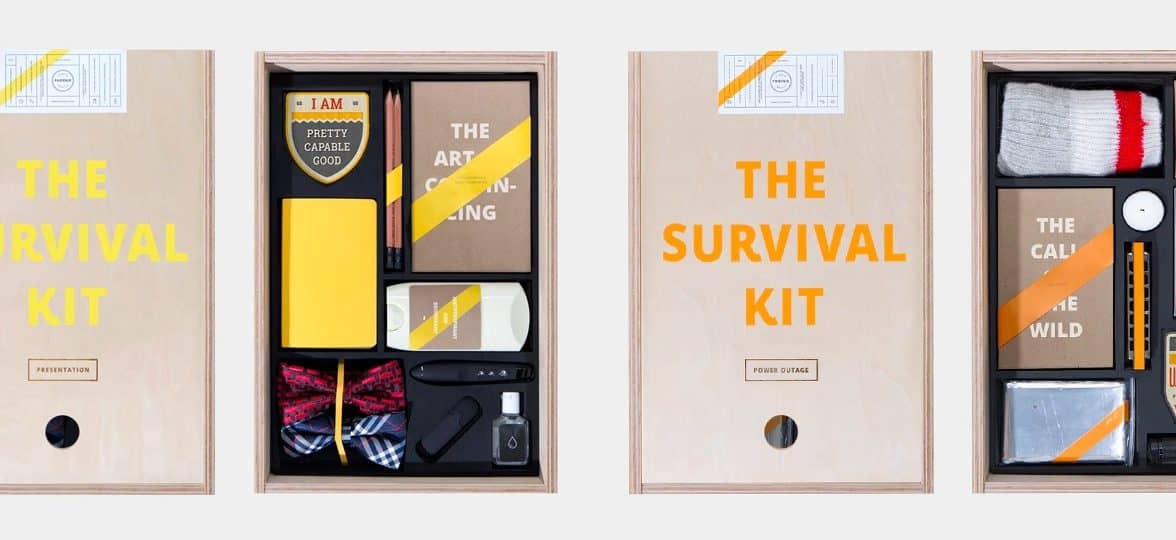 Sometimes, it pays to get creative while trying to land new business. That's exactly what Phoenix Creative Studio did. The small Montreal-based ad agency created survival kits to help workers through the tough times, from overtime slogs to terrifying pitches, they've got you covered. We caught up with Phoenix to learn how the big idea landed them in the Cannes Lions Advertising Festival.
The Overtime Survival Kit
No matter how late you stay, you're taken care of with Colombian coffee, a stress ball, a USB cassette loaded with 24 inspirational songs, and The Little Book of Calm to help you relax.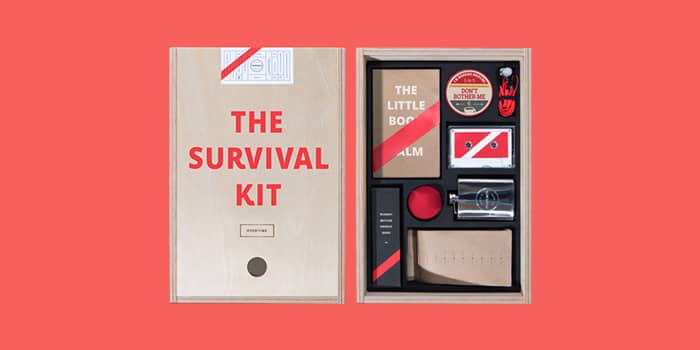 The Power Outage Survival Kit
Phoenix's Power Outage pack is kitted out with an LED flashlight to help you see, a deck of cards to keep you entertained, and wool socks to make sure you don't die of frostbite.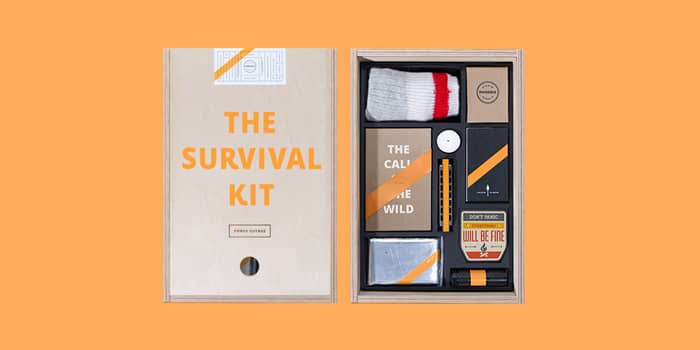 The Presentation Survival Kit
Forgot about a big presentation for a client? Or have a pitch to prepare for? Don't sweat it. The Presentation Survival Kit— filled with a laser pointer, snazzy bow ties, deodorant, and more. So you're ready to face the audience.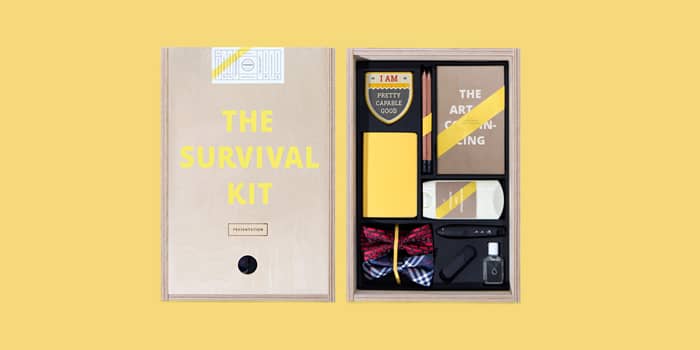 Be creative in ideas, be creative in design, and show how you can execute a project.
The Big Idea
Phoenix originally only sent these Survival Kits to large advertising agencies as a way to promote their services. "We wanted a clever way to approach big agencies to show them that, if they have a lot of work, we can be there to give them a hand," says agency president Fouad Mallouk. "We wanted to show how far we can bring a project." In fact, the survival kits went way further than even Fouad expected. Soon, not only were the designers at Phoenix getting hundreds of requests for the kits, but they were also landing big clients.  Looks like thinking outside the box— or inside the box in this case—really does pay off.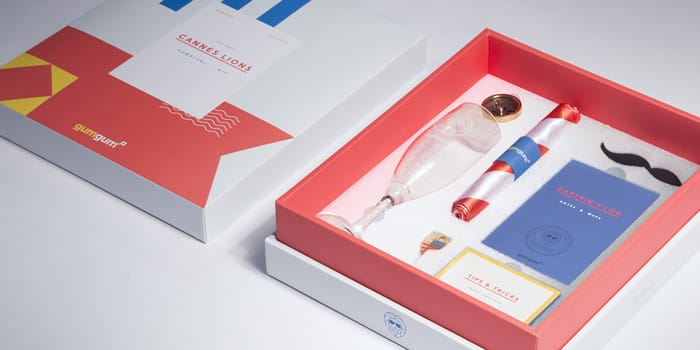 These survival kits were so popular that the folks at the Cannes Lions advertising festival asked if Phoenix could make a similar promotional package for attendees. Of course Phoenix said yes. After all, one thousand delegates from some of the biggest marketing and design agencies in the world would be there.
Just like the others, everything in the Creative Agency Survival Kit is custom-designed, from the selfie-friendly moustache to the pack of cards.
Get creative to land your next client
If your company is struggling to land its next big project, take this advice from Fouad: "Be creative in ideas, be creative in design, and show how well you can execute a project." Who knows? Maybe you'll be competing with him for Best Small Agency next year.
MOO's survival kit would include a pack of Business Cards and some cake, because you never know when you'll need it. What would be in your kit?
Written by Jillian Richardson
Keep in touch
Get design inspiration, business tips and special offers straight to your inbox with our MOOsletter, out every two weeks.
Sign me up!