The Lead paves the way for the future of business events
The Lead's CEO Noah Gellman tells us about the future of retail and the value of authenticity.
The Lead started in 2018 with a small gathering of about sixty fashion and tech industry insiders over breakfast. Now, the business event brings together more than 1700 people from the fashion and retail community and a hundred stand-out speakers from the largest and most influential companies.
We talked to founder and CEO Noah Gellman about the future of retail, the importance of working together to drive innovation, and the value of authenticity in business.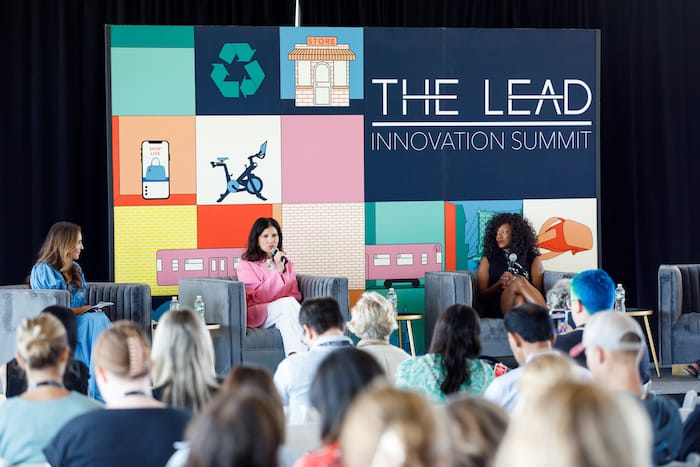 You launched the first edition of The Lead in 2018. What made you decide to start your own business?
I've always been creative and always wanted to build. I was lucky enough to work in and around venture capital right out of college and I would meet these CEOs who simply had the best job. They got to create, build, develop opportunities, help solve big problems and get paid for it – sounded like a good career to me!
What's something you wish more people realized about trade shows, conferences and business events?
These events are necessary. Most of us will work in an industry for our entire careers. Most of us will have to adopt to new technologies and continuously develop new skills. And most of us will need to meet the people that will help us solve problems, find job and more.
"This is how people advance and this is how business gets done"
Industries need homes. People need to learn. We all need to discover and we all need to know each other in real and meaningful ways. Tradeshow, conference, whatever it is – this is how people advance and this is how business gets done.
How does the power of a community affect the growth of a business?
I have a simple answer for this one. Bringing people together helps drive efficiency by solving problems and exposing blind spots.
In your opinion, what makes a truly innovative brand?
Innovation comes in many forms. It could be bringing new value propositions to the consumer through product, service, or price, but it could also be the ability to stay relevant as a brand over the long term.
Why did you decide to make fashion such a central part of The Lead?
That's a great question. When I created The Lead in 2018, there were lots of "e-commerce solutions" for retailers. Target, Best Buy, Home Depot… they all had made major investments in e-commerce and all things omnichannel. But when I went to Club Monaco or Zara, there was little more then a lookbook posted online.
It was clear that brands and specifically apparel, beauty and home were behind. So we leaned into fashion because that's where the biggest need was – and at the time the greatest resistance.
We also started to look at these up-and-coming DTC brands like Bonobos and Allbrids. We realized that there was a new business model emerging and the venture capitalists were getting behind it in a big way. So we tried to deconstruct DTC and bring best practices to the industry at large.
In a digital-first world, how is the physical experience of retail and commerce evolving?
First, the physical experience is evolving to support online shopping with "Buy Online & Pick Up in Store" and easy return options for online purchases too.
Technologies such as computer vision and artificial intelligence are evolving to help retailer better understand in-store customers just as they know the customer clicking onto their websites.
QR codes and augmented reality are blurring the lines of physical and virtual. And finally, shops are allowing customers to experience the brand differently than they would in a two-dimensional world online by inviting them to bespoke in-store events and experiences.
The Lead Innovation Summit offers three different tracks. Can you tell us more about them and how they interact?
The agenda and sessions are designed for executives from all parts of the retail value chain, from marketing and e-commerce and from technology to sourcing.
Track 1 and 2 feature leaders from both digital-native and established brands. They'll be discussing their vision and strategy in areas ranging from supply chain and sustainability to zero-party data and marketing beyond.
On the other side, in Track 3, leaders from up-and-coming technology companies will be talking about the next wave of solutions being created.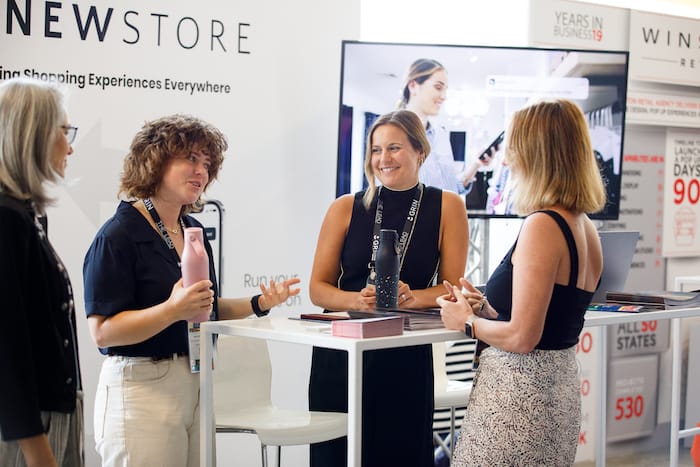 Is there an emerging trend you're particularly excited about?
Consumers, especially generations Z and Alpha, are spending an increasing amount of time and money in the virtual world.
We live in the attention economy, and brands vying for wallet share must first establish a presence where their target and future customers spend time and attention.
I'm really excited about how brands are experimenting with Web3 and how the next set of great brands may be built in the metaverse.
What advice would you give to a brand looking to stand out in a business event such as The Lead?
I believe that everything in life is about authenticity. Know your northstar, know your values, know your mission and live by it everyday. The universe will open the doors for you and that's how you will stand out – at a conference and beyond.
"Know your mission and live by it everyday"
How is MOO supporting The Lead this year?
MOO is supporting The Lead in a very exciting way. Your team will be providing high-quality branded Water Bottles at each water station for all attendees to use. In addition, they'll also be taking part with a space in the Innovation Village.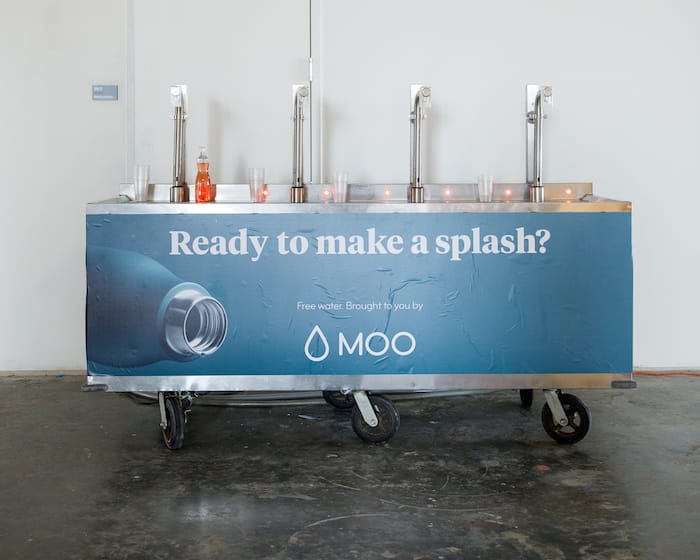 Follow The Lead on LinkedIn and Twitter and check out the full event program here.
Keep in touch
Get design inspiration, business tips and special offers straight to your inbox with our MOOsletter, out every two weeks.
Sign me up!