Deborah DeFranco loves spot gloss
Printfinity and Spot Gloss finish add a flourish
Our Tailored Collection is inspiring creative minds everywhere and we love it when you share your experiences and results of using our gloss and gold foil options. New Jersey-based Art Director and artist, Deborah DeFranco chose to promote her digital fine art business using our Printfinity technology. "It enabled me to not only share my information but also to quickly show people a variety of my work—much like a mini portfolio."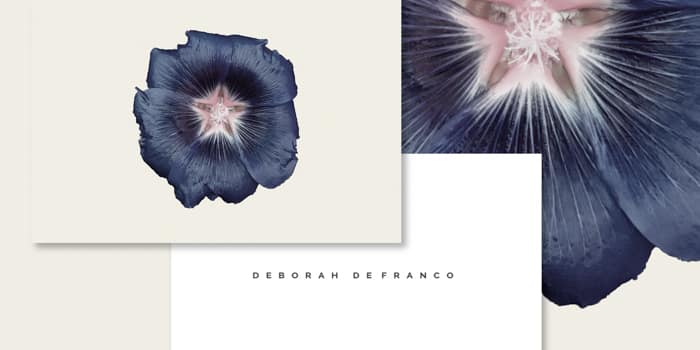 When Deborah combined Printfinity with the new finishing options available in the Tailored Collection, we loved the results so much we got in touch with her. She told us, "I was inspired to hear that MOO had added many new finishing options. I chose the Super Business Cards for the beautiful skin-like feel, weight of the stock, and for the ability to spot gloss my name on the sparsely designed back. This gave this simple black + white back an understated oomph".
We agree Deborah!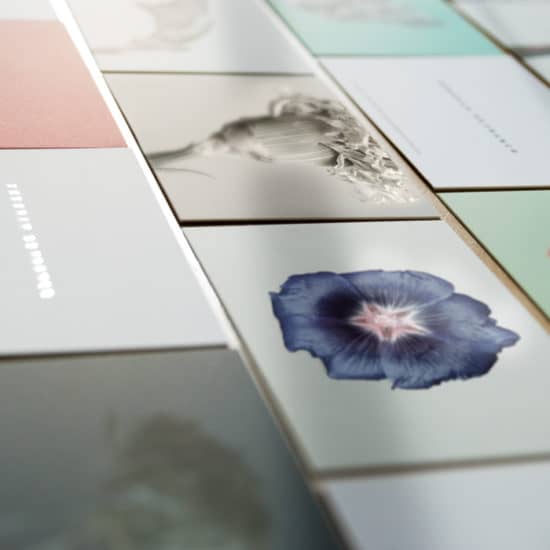 Check out Debborah's Instagram: @artpulse
Keep in touch
Get design inspiration, business tips and special offers straight to your inbox with our MOOsletter, out every two weeks.
Sign me up!