Myth-busting 101: Why bulk printing is better
When it comes to bulk printing, we say go big or go home.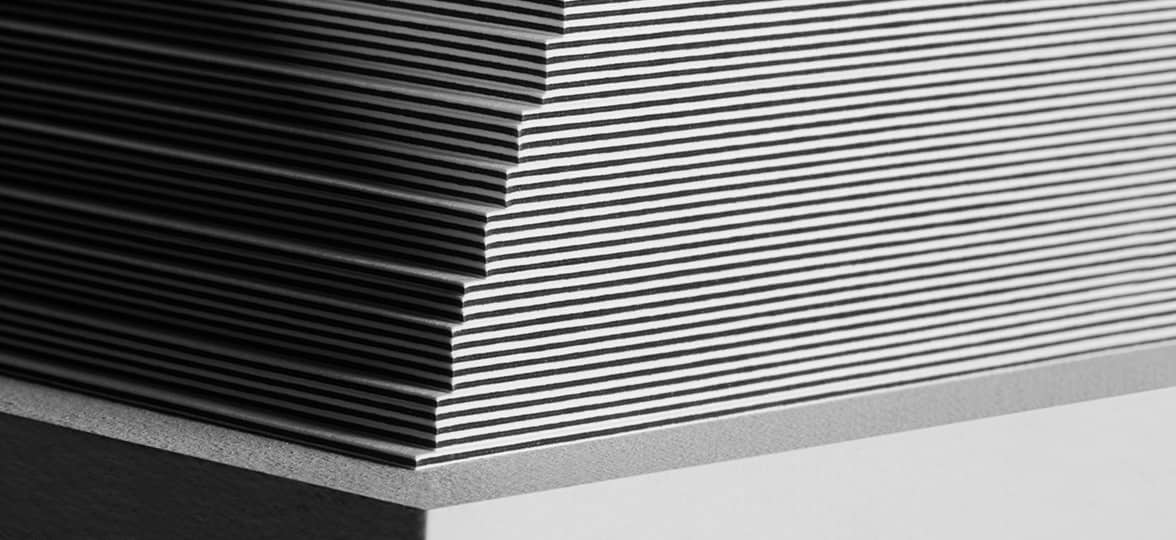 You've heard the saying, 'less is more.' But when it comes to ordering your marketing materials, we say more is more.
Bulk printing offers so many benefits to your business. But there are still a few misconceptions around it. So, let's do a bit of myth-busting and find out why bulk is best!
Myth #1: It's more expensive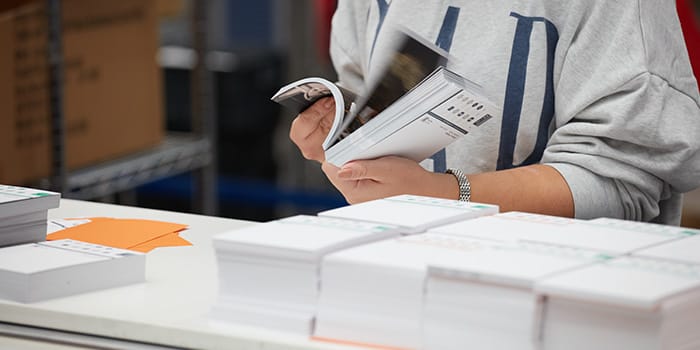 Overall, bulk printing is actually much more cost-effective than smaller print runs. Let's use Flyers as an example. When you place a bulk print order of flyers, the cost per flyer is cheaper than it would be on a smaller print run. That's because setup costs are usually fixed, whether you're printing 100 or 100,000. Bulk printing is a budget-friendly option for brands. 
And when you place a bulk print order with MOO, there are even more financial benefits! With a MOO Business Plan, you'll always get an exclusive discount on *everything* you order.
Myth #2: It creates lots of waste
Actually, bulk printing is a lot more sustainable than doing smaller orders more frequently. Efficient planning and reduced setup for bulk printing lead to less materials being wasted. And with a sustainable paper option (like our new Eco paper), it can be easily recycled afterwards, too. Bulk printing also minimizes variations between batches, ensuring high quality and brand consistency across all your Flyers and Postcards. Plus, there'll be less packaging and delivery costs on bulk print orders, resulting in a lower carbon footprint. 
Myth #3: It's worse for the environment
Bulk printing is very resource efficient and has a smaller impact per printed item. Due to fixed costs, bulk printing reduces consumption per item, such as paper and ink, as well as the operational costs involved in running the machine. Less packaging is used for bulk orders which helps lessen your company's environmental impact. And with fewer deliveries required for bulk orders, transport-related emissions are down too!
Myth #4: It takes longer
Not necessarily. Bulk printing streamlines the production process. Printers can dedicate longer runs of the same job without all the stop/starting and changeovers. This leads to greater operational efficiency and quicker turn-around times. So, you'll be able to get those last-minute marketing materials for that trade show after all. 
Bring your big projects to life more sustainably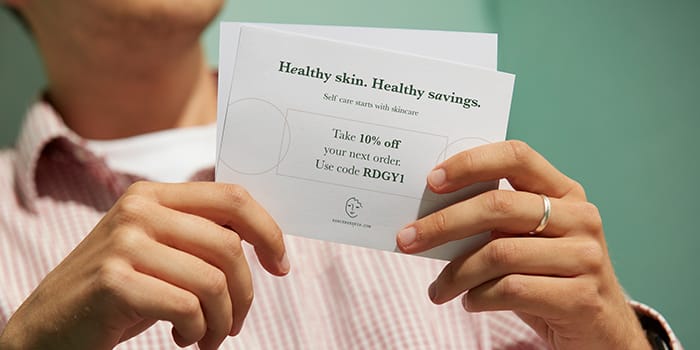 Need to do a mass order? Conscious about the environmental impact? Then you need to meet MOO Eco paper. It's our most affordable option for bulk orders of 1500+. Eco is made from 100% post-consumer recycled waste. And thanks to its water-based inks, it's fully recyclable too! Plus, it's made using wind power so it's the perfect sustainable option for your business.
To get started with your project, or to find out more, fill in this form and one of our team will be in touch shortly.
Keep in touch
Get design inspiration, business tips and special offers straight to your inbox with our MOOsletter, out every two weeks.
Sign me up!