#MOOCARDS: Top 3 stickers
These stickers stuck with us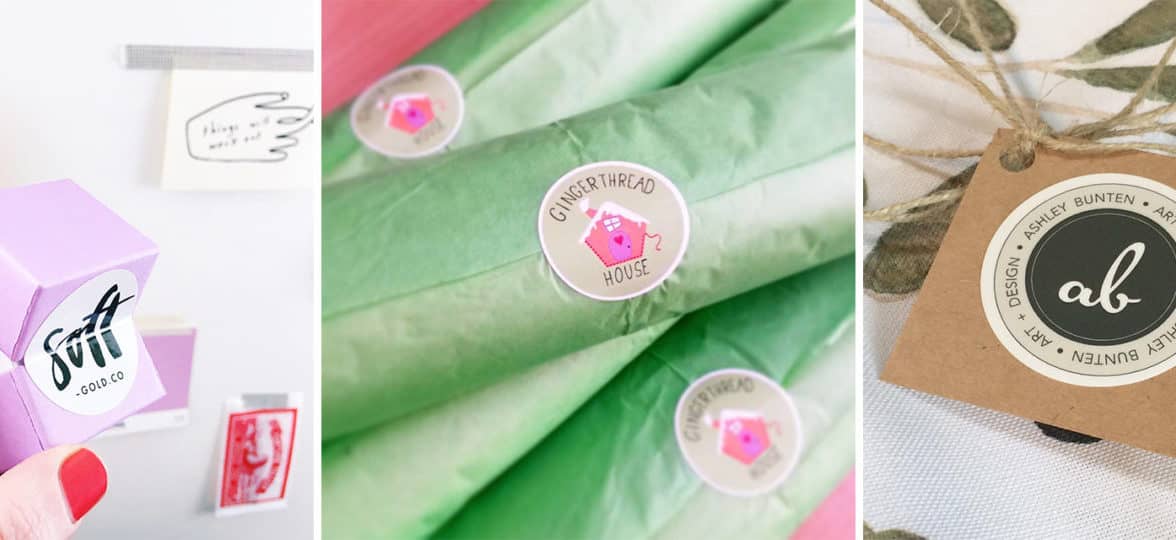 One of our favorite things ever is seeing you share your #MOOcards all over the internet. So imagine our joy when we spotted your MOO Stickers on there too. Here are three designs that, erm, really stuck with us.
1. Soft-Gold Co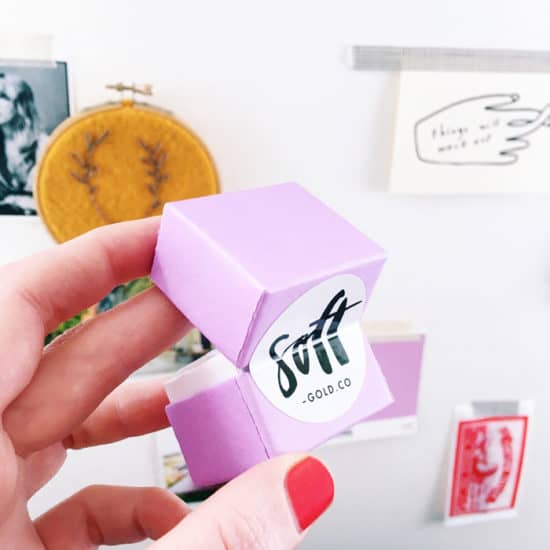 Dianna Gendron is the maker, designer, and creative behind Soft Gold Co. She produces a collection of made-by-hand of modern, design-centric jewelry so the details really matter to her. "I got new ring boxes in and needed a fresh way to brand them–so I used a MOO Sticker as a hinge! It was definitely an "aha!" moment for me, which resulted in functional, effective, and uniquely branded boxes."
"The print quality and the shiny, durable stock are of course wonderful, but what I love most about my MOO Stickers is the convenience of getting 4 designs on one sheet, and all in one order. This means I can easily mix up my branding elements, and use a different sticker for my jewelry boxes, invoice envelopes, and shipping box without having to order 4 different boxes of Stickers."
Follow Dianna @softgoldco.
2. Ginger Thread House
Kate creates felt brooches and decorations which she sells via her own Etsy store as well as craft markets. We loved the way that she used our Stickers across her packaging and product presentation.  "I use my Stickers in lots of ways! I pop them in orders as a 'freebie'. I decorate parcels with them. I use them to seal my tissue paper in parcels (like in the photo). I also use them to brand my paper bags at craft markets."
"I love how versatile they are! They're a great alternative to business cards, and I love how it makes branding easy and cheap for someone who can't quite afford their own branded items." Says Kate. "I recently had an Etsy review that complimented me on my packaging that I was really happy with! And at the end of the day, who doesn't love a Sticker!?"
Follow Kate @gingerthreadhouse.
3. Ashley Bunten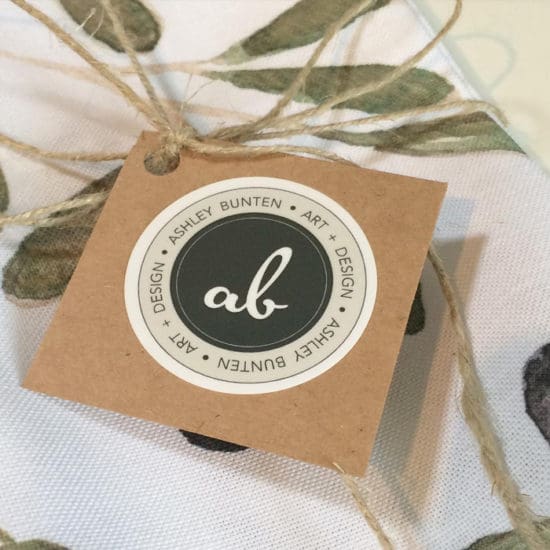 German-based artist Ashley Bunten founded her agency this year. Part design studio and part online shop Ashley creates custom invitations, cards, art prints, hand-painted stationery and original watercolors. Once again, details matter and her logo looks great on the Stickers.
"I use my Stickers on my textile packaging and to seal envelopes when mailing my paintings. I love the quality and size of my Stickers".
Follow Ashley @ashleybuntendesign.
Do you want your brand to stick in your customers minds? Design your own Stickers now.
If you're stuck for inspiration, don't worry, explore our existing designs.
Remember to keep sharing your MOO cards (and Stickers) with us by including #MOOcards in your posts!
Keep in touch
Get design inspiration, business tips and special offers straight to your inbox with our MOOsletter, out every two weeks.
Sign me up!