Five festive branding mistakes. And how to avoid them.
Discover five festive branding mistakes best avoided this year.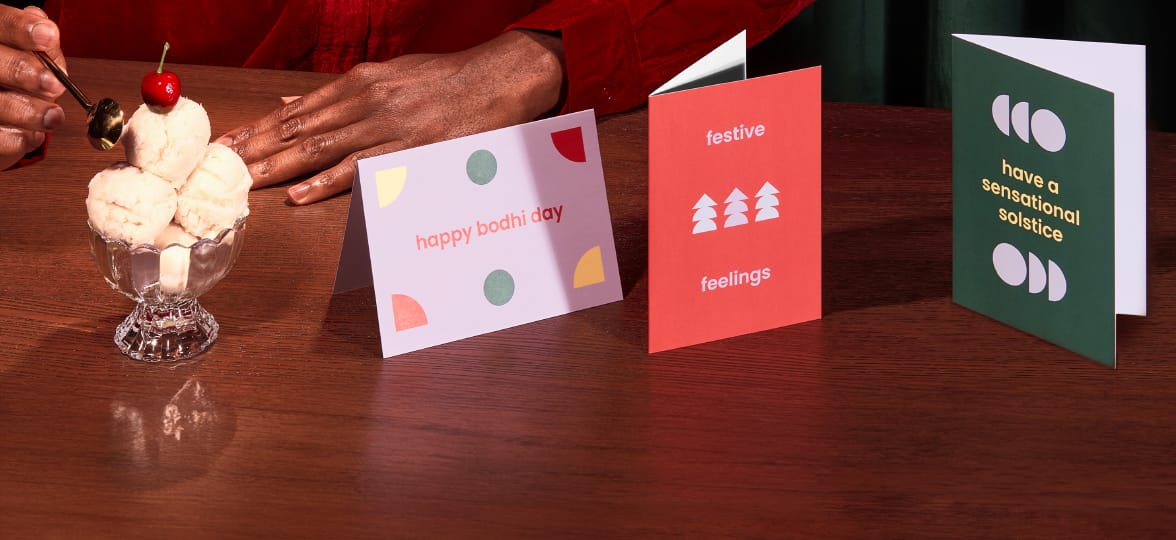 If you're a business, this time of year can be exciting – but it's not without its pitfalls. It's all too easy to do what every other brand's doing, and before you know it, you've lost what makes your own brand so distinctive. Think festive random snowmen, a lack of inclusivity and the phrase "all wrapped up". So here are five festive branding mistakes – and how to avoid them.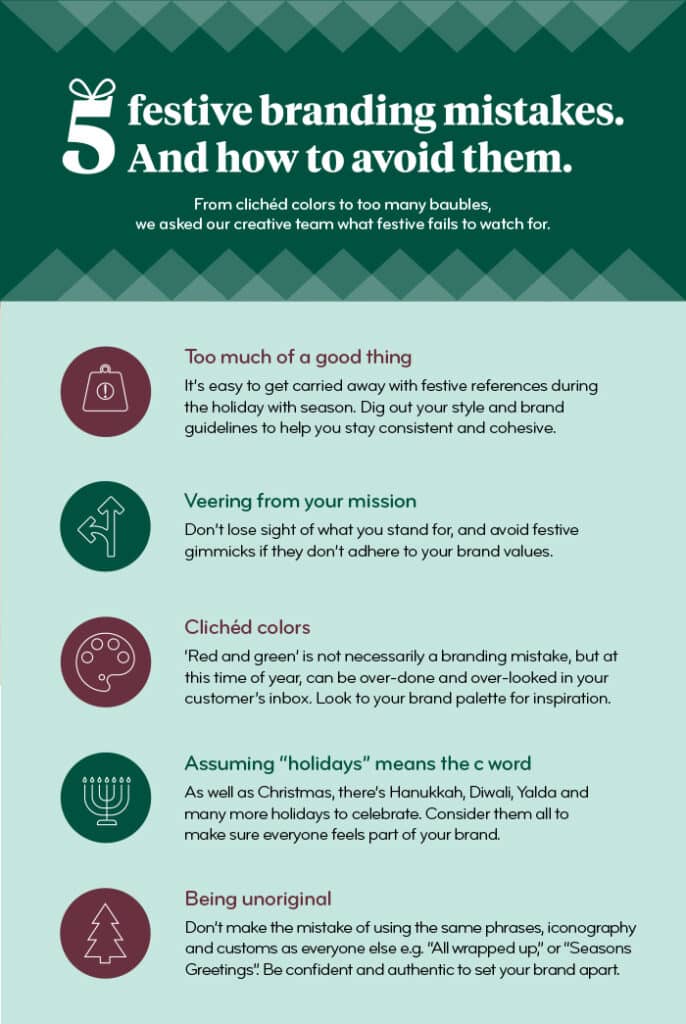 Doing the holidays your way starts right here, on our dedicated hub for all things festive. Where you'll find everything from Greeting Cards to Stickers. Happy holiday shopping!
Keep in touch
Get design inspiration, business tips and special offers straight to your inbox with our MOOsletter, out every two weeks.
Sign me up!