Get unstuck: 6 creative ways to use brand stickers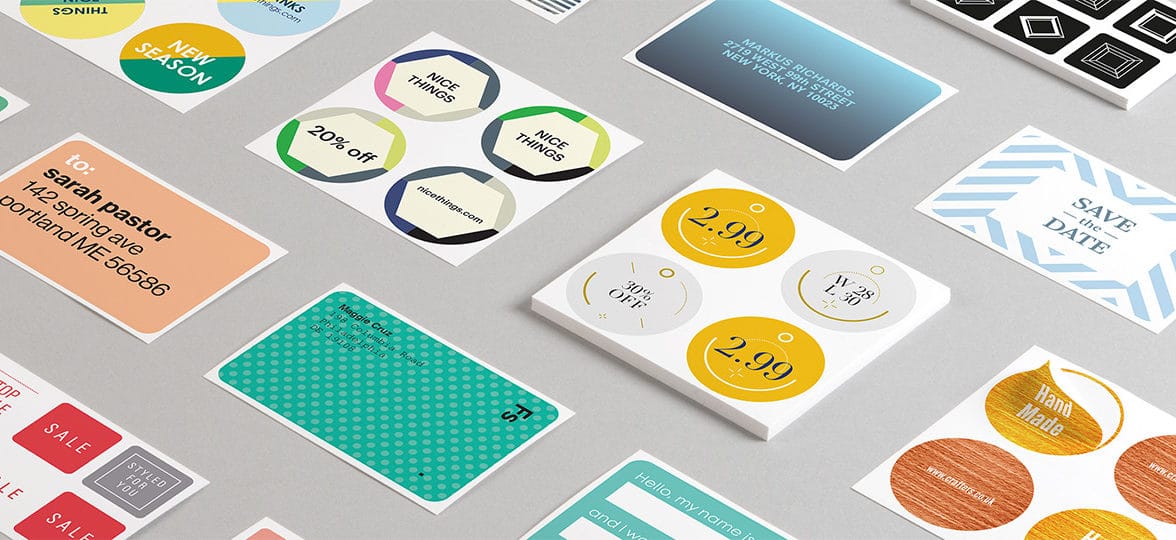 It's time to bring more playfulness to the workplace. And that starts with one simple change: the way brands and businesses use stickers.
Brand stickers can be a fun and versatile way to get your name out there, and there are tons of fun ways to do that — from using name tag stickers for creative icebreakers, to next-level snail mail with gorgeous brand stickers that'll guarantee loyalty.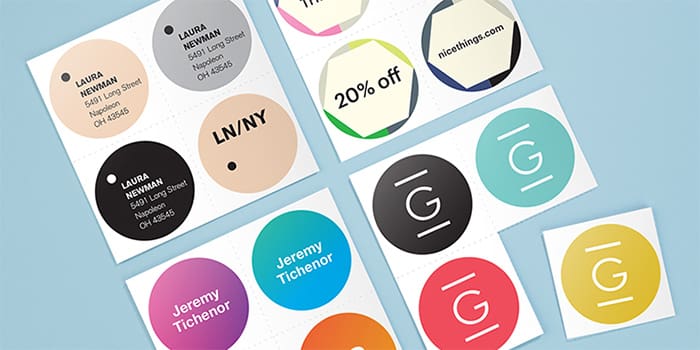 Ready to think outside the box? Behold: 6 creative ways to use brand stickers.
1. Break the ice with name tag stickers
Everyone at your event is going to wear a name tag – so you might as well make it fun. Steer away from the norm and opt for a unique design, like this fun way to get people mingling.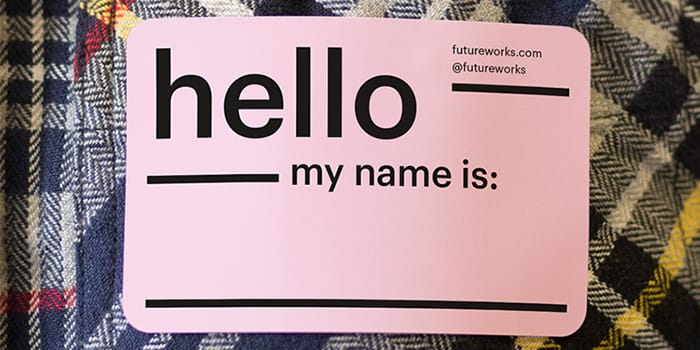 Feel free to edit the second line with any icebreaker you want. Or use Printfinity to write a different icebreaker on every name tag sticker. Some of our favorites are "I'm obsessed with," "My first CD was," and "My first email address was." Those last two will definitely get some fun––and embarrassing––results. (AKA prime icebreaker material!)
2. Navigate like a pro with conference badges
Who said badges couldn't just be easy-to-use business stickers? At your next conference, plan ahead by giving attendees a little bonus swag with some glammed-out conference badges. If you can, print the floor plan on the sticker conference badges to give attendees a better sense of direction while they rush between breakout sessions or keynotes.
We all know conferences get busy and it can be hard to find your way around. So here's a tip: put your business sticker on your itinerary—or even your phone case—and you'll learn your bearings in no time.
3. Give a nice touch with branded address labels
Everyone loves getting mail, so why not make yours extra-pleasing? Level up your parcel packaging with beautiful business stickers that represent your brand.
If anyone questioned your credibility, they'll be second guessing themselves now. A branded sticker will make the mail delivery unmistakably yours. You'll never want to send an email again!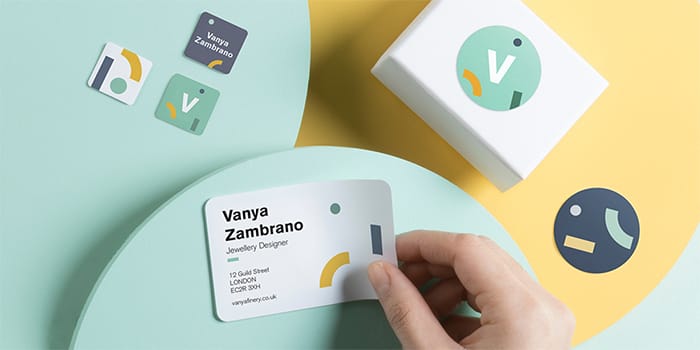 4. Use brand stickers for stand-out packaging
Since you've already invested in fancy address labels, why not go the full mile? Use business stickers to brand your packaging and let your customers know how special they are. Go ahead, butter them up a lil' bit.
Using branded stickers helps keep the design of your package consistent, from sealing postcard envelopes to decorating bags. This helps your business twofold: your company looks more professional, and your customers feel cared for. It's a win-win!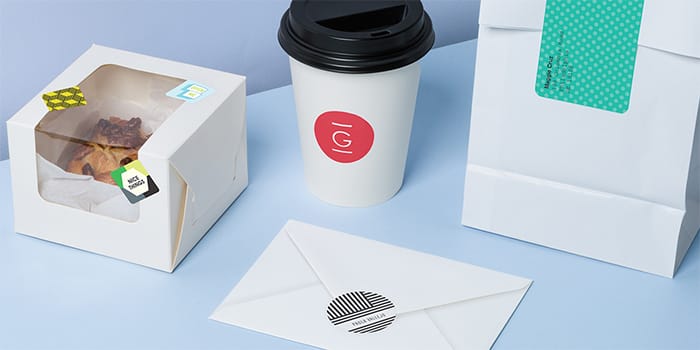 5. Spread the word with promotional stickers
How do you raise awareness of your brand? Promotion, promotion, promotion.
Got a new flavor cupcake at your bakery? Stick a label on it. Got an upcoming sale? Mark all the items with promotional stickers. The opportunities are really endless, and it's a great way to draw people's eyes to certain products you want to highlight or sell.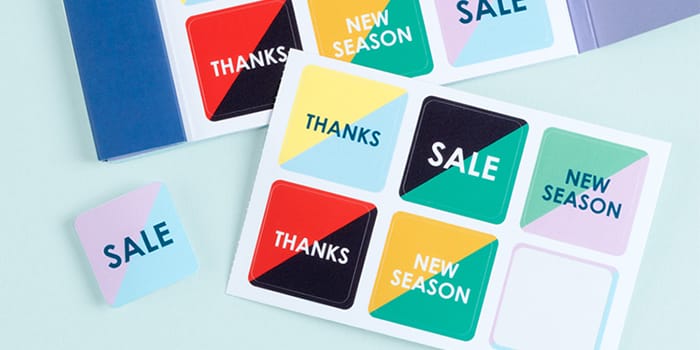 6. Keep the peace with food label stickers
Alright, let's get serious for a second. We all know how important a midday lunch break is. When you've been craving your lunch all day, it would be a shame if someone accidentally took yours out of the company fridge by "mistake."
Creating your own branded food label stickers will ensure that no one takes your lunch again. If they do, the label will clearly catch them red-handed.
Want your business to have the most envy-worthy stickers?
Snap up your brand Stickers.
Keep in touch
Get design inspiration, business tips and special offers straight to your inbox with our MOOsletter, out every two weeks.
Sign me up!