Corporate gifts for clients that go together beautifully
Salt and pepper, sea and sand, day and night—perfect pairs, but not corporate gifts. Here's a pairing that does…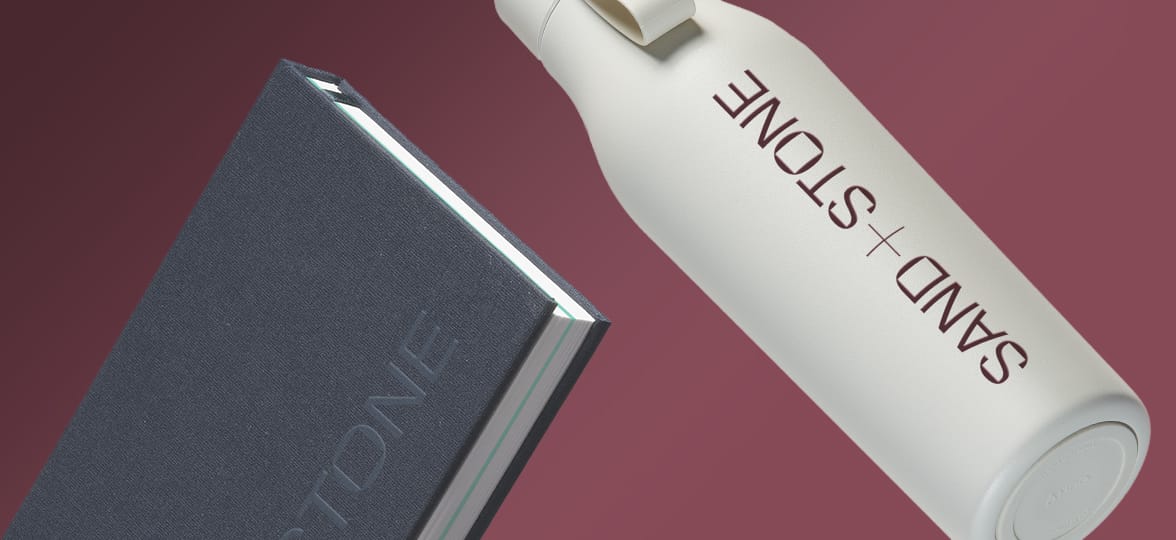 The best things come in pairs. And it's the same with corporate gifts. There's just something nice, unexpected even, about getting two gifts when you were expecting one. Especially when those two gifts were designed to go together, and feature the same branding and design. Like our custom Water Bottle and Perpetual Planner. Here's how to match them to your brand.
Keeping it simple
Some of the best corporate gifts for clients are also the simplest. If your brand likes to keep things understated, monochrome might be the way to go. The custom Water Bottle and Perpetual Planner let you achieve this look easily.
On the Water Bottle front, single-sided printing is the way to go. You can choose up to four CMYK colors, but less is more – perhaps a hue that's close to the bottle itself. The idea is to be subtle, allowing people to be drawn in and take a closer look. Think timeless, exclusive.
When it comes to the custom Planner, you can deboss the cover without applying a foil. This lets you create a bold, tactile design that matches the bottle beautifully.
Full of color
If you're brand's big into color, you'll probably want your corporate gifts for your clients to match. And that means going big and bright with your design. The kind of thing that'll be spotted a mile off in coffee shops and offices. (Because sometimes gifting is about getting your brand noticed, too.)
For the Water Bottle, try the 360 wrap option. This lets you print a design that goes right around the outside for maximum impact. It also means you can print in up to four CMYK colors. Think how these will look against the color of the bottle itself.
And the Perpetual Planner? Here you can get even more creative because the full print option lets you print whatever you like on the front, back and spine. So you can add photos, illustrations, anything. For a consistent look, match the colors to your bottle.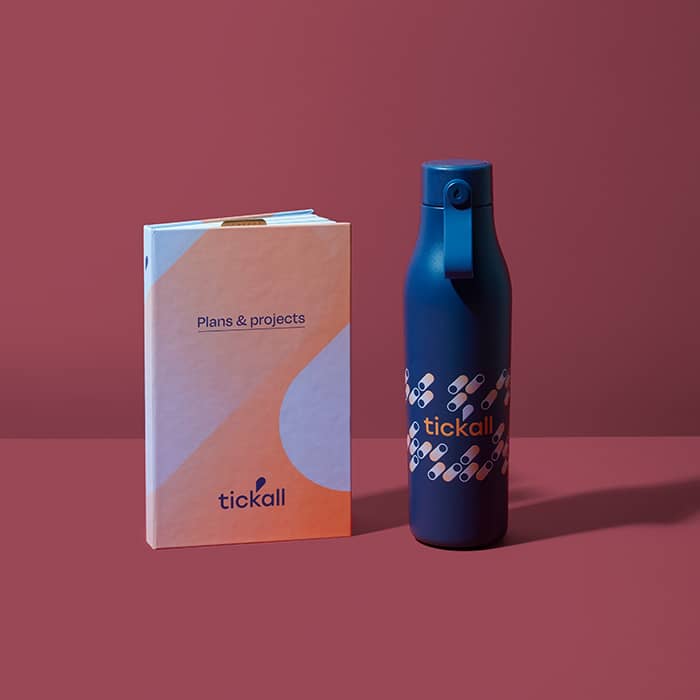 Make it metallic
Corporate gifts for clients are gifts, after all. So you might want to bring a festive touch to the set. That's where foils come in. The Perpetual Planner gives you four foils to choose from – gold, copper, black and silver – but to match the Water Bottle, silver's the way to go.
As well as making your planner shine, the process also adds a deboss effect to the front cover, back and spine. It gives your planner that classic effect you see on many premium hardbacks.
Getting the same metallic effect on your Water Bottle is easy. With single-sided engraving, a laser cuts into the surface of the bottle to reveal the stainless steel below. That design can be your logo, a message or a tagline. It's often best to keep this simple, for maximum effect.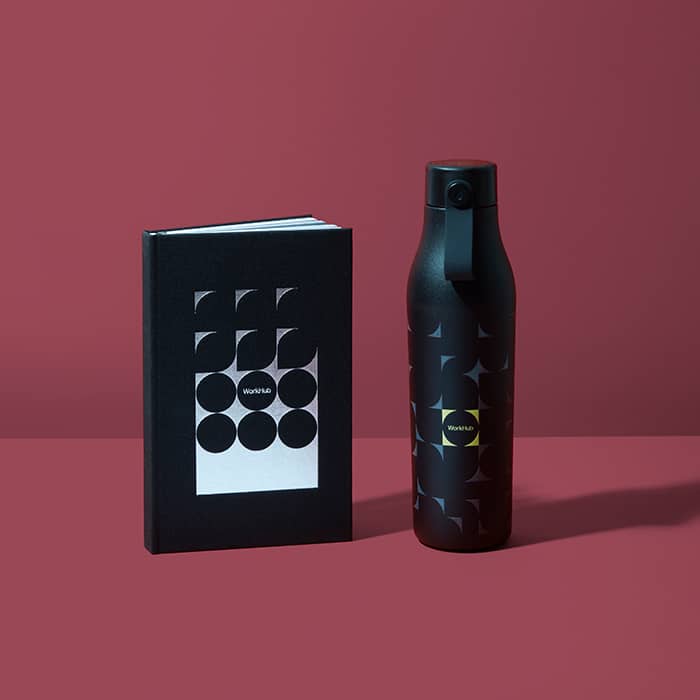 You can find all our corporate gift ideas for clients here. From custom Water Bottles to Journals to Notebooks, they're all designed to go together brilliantly. And if you want to learn how we can help your brand, just get in touch below.
Keep in touch
Get design inspiration, business tips and special offers straight to your inbox with our MOOsletter, out every two weeks.
Sign me up!