Promote yourself properly with a new range of Postcards and Flyers
The all-new promotional product range is here. Time to spread the word in style.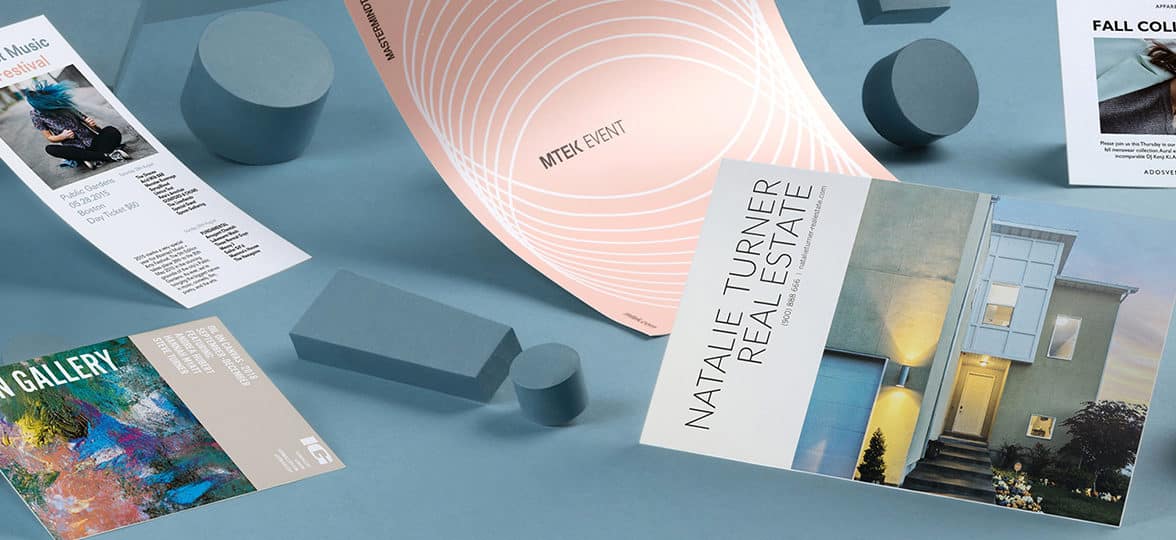 The all-new promotional product range is here. Time to spread the word in style.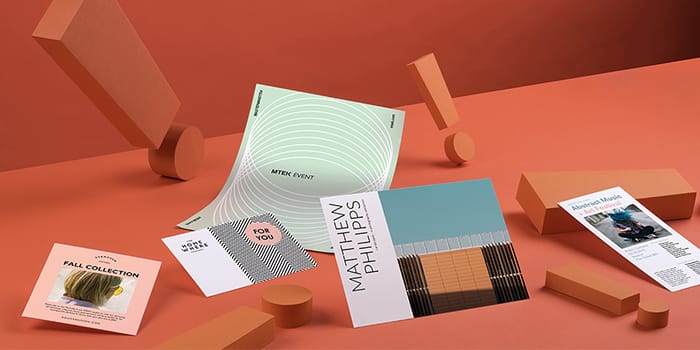 In an increasingly digital world, it's the tangible items that make a lasting impression. We've launched a brand-new line of promotional products that'll keep your message real. After all, it's hard to 'skip' an ad when you're holding it in your hand. And with our expanded line of papers and finishes, you now have plenty of ways to make a bold and memorable statement.
Our new Flyer papers have landed
Flyers are the perfect way to get the word out about your brand. And what better way to get your brand noticed than with our bigger and better range of papers?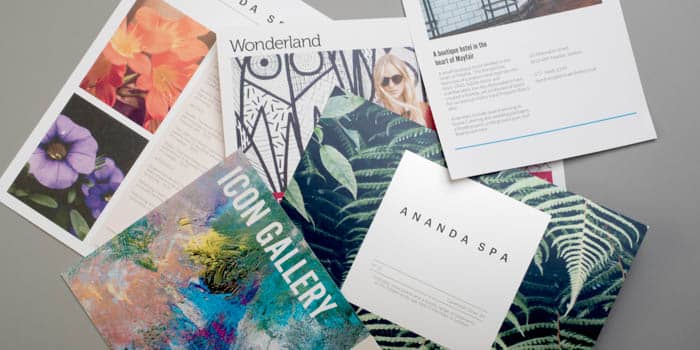 Pearlescent: luxuriously weighty
How do you level up from Premium? Well, that's where Pearlescent comes in – our shiny (literally) new 300 gsm paper is thick and metallic. It's perfect for special events and occasions – this is the kind of paper you have to see to believe. Say it with us: "Oooh, aaah."
Postcards got more "POW"
Super Postcards. Velvety-smooth.
Need a bold new way to promote your brand? Lucky you, MOO Postcards are now available in our Super soft touch paper. Strong, durable and silky smooth—these are Postcards they'll want to keep.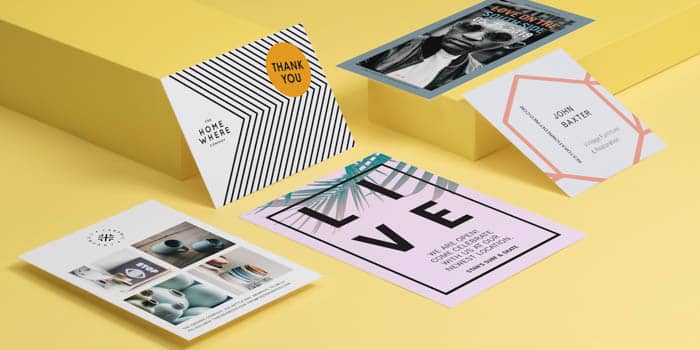 All shapes and sizes
Have a big event or brand announcement? Our Postcards come in a range of new sizes, so now's an excellent time to launch something big with them. Because there's no better way to make your marketing extra memorable than with stand-out Postcards.
If you're in the US and Canada, here's what you can get your hands on:
Standard Postcards (4" x 6") – Classic size for a classic promotion.
Square Postcards (4.72" x 4.72") – It's hip to be square.
Rack Cards (3.67" x 8.5") – Your message on display.
Half Page Postcards (5.5" x 8.5") – Don't let the half size fool you.
Large Postcards (6" x 9") – Some serious real estate to make a statement.
Fear not, you can still get your hands on Small and Medium Postcards.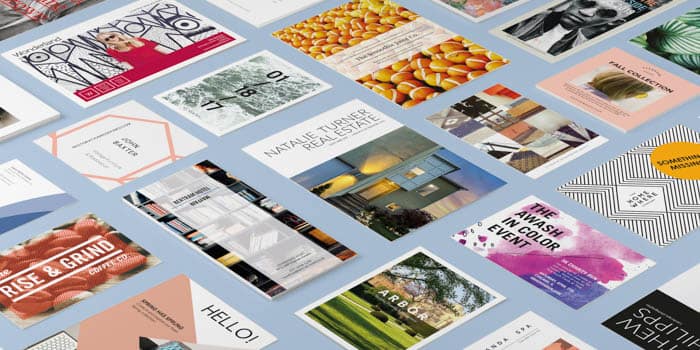 If you're in the UK and Europe, here's all you need to know about our new sizes:
Square Postcards (120 mm x 120 mm) – Stand out from the crowd.
DL Postcards (99 mm x 210 mm) – Promote something special.
A5 Postcards (148 mm x 210 mm) – Trusty and reliable – just like your morning coffee.
And if the Medium and A6 Postcard sizes are your thing, you can still snap these up.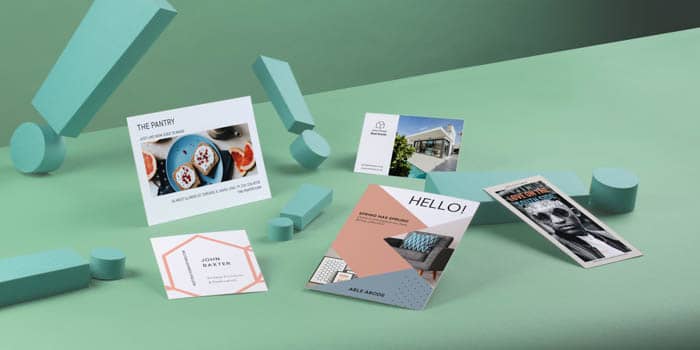 So next time you're in need of some eye-catching marketing materials, elegant announcements, or just a personalized way to stay in touch – it on
Postcards
and
Flyers
.
Keep in touch
Get design inspiration, business tips and special offers straight to your inbox with our MOOsletter, out every two weeks.
Sign me up!