They make MOO: Meet Denise, senior customer service rep
She shares her current read, favorite piece of career advice and more.
It takes a talented bunch to make the MOO magic happen. Lucky for us, that's exactly what we're made of. Meet the people who make MOO a great place to work.
Denise Mannella is a senior customer service representative at MOO. She's also an avid hiker, self-dubbed "professional eater" and animal lover. We asked her about her role, her current read and more.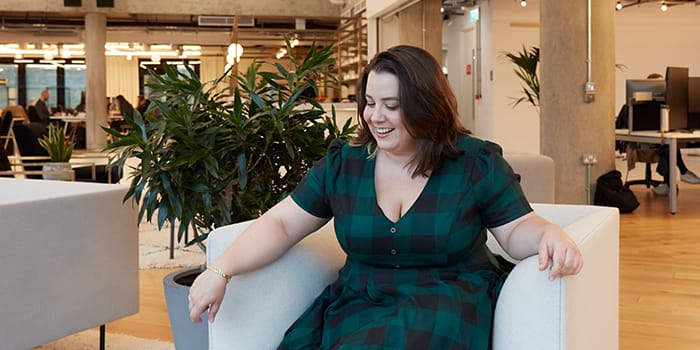 What do you do at MOO?
I'm a senior customer service representative. Or to say it in the MOO way, I "always deliver delight" for customers and other agents, making sure to "keep it human" while "tackling it together". (That's three of our core values, by the way.)
Who (or what) inspires you at work?
I'm inspired by so many people at MOO who work hard and are trusted by everyone in the company. And I'm always inspired by the customer service team as a whole, especially management. It is one of the best-oiled machines I've seen in my working life, and it's all based on trust and a sense of community.
What book would you recommend right now?
Yesterday, today, tomorrow and forever: Sapiens. It's not an easy read (at least for me, used to thrillers) but I think everyone should read it as it helps to look at things from a different perspective. 
What led you to your role at MOO?
I've been working in customer service roles for a few years before starting at MOO. That and my absolute love for stationery means MOO and the customer service team were the perfect match for me.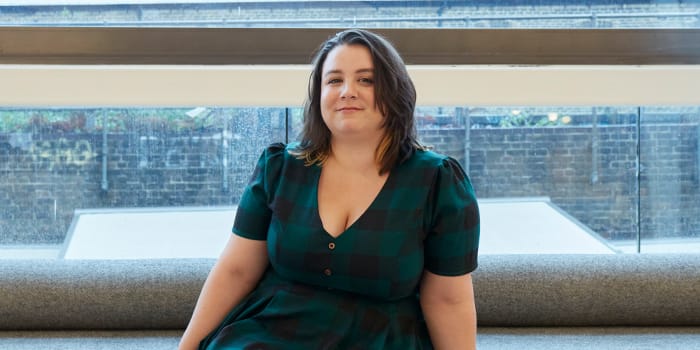 What do you do to recharge?
I love long walks. My favourite thing to do is hiking in the mountains (I come from the Alps, so it's in my DNA) but in England, I can settle for walks in parks and in the countryside.
Complete this sentence. In my team, I am…
The one who wants to find all the answers. Ask me anything, and if I don't know the answer, I'll do everything I can to find it.
What would your personal business card say?
My job title would be "Professional Eater and Serial Chatter". And the fine print at the bottom center would read: "I am going to need a nap".
What's your favourite Slack channel at MOO?
It's impossible to pick just one. If I really have to pick just one category, I'd say everything involving animals. Yes, you heard right, we have multiple animal-related Slack channels at MOO. We take pets and animals very seriously in this business.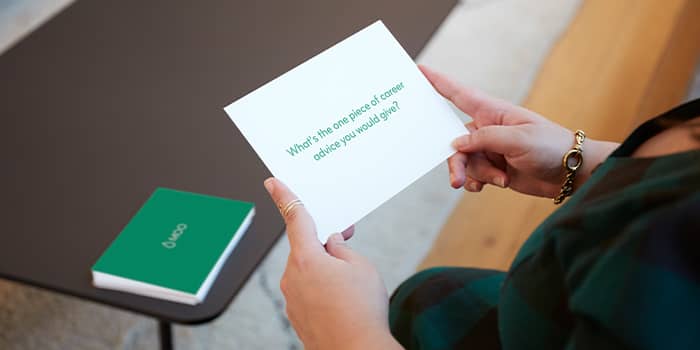 What's the one piece of career advice you would give?
Don't be afraid to share ideas and to speak up, and never ever be afraid to ask for help! A strong team is built on honesty and trust.
What's your favourite MOO product?
The Alpine Green Hardcover Notebook and square Luxe Postcards with an orange or pink seam are my favourites. I'm very particular with my MOO products, I know.
Want to join our customer service team? Connect with us on LinkedIn and check out our current vacancies here.
Keep in touch
Get design inspiration, business tips and special offers straight to your inbox with our MOOsletter, out every two weeks.
Sign me up!