4 ways to go from business to brand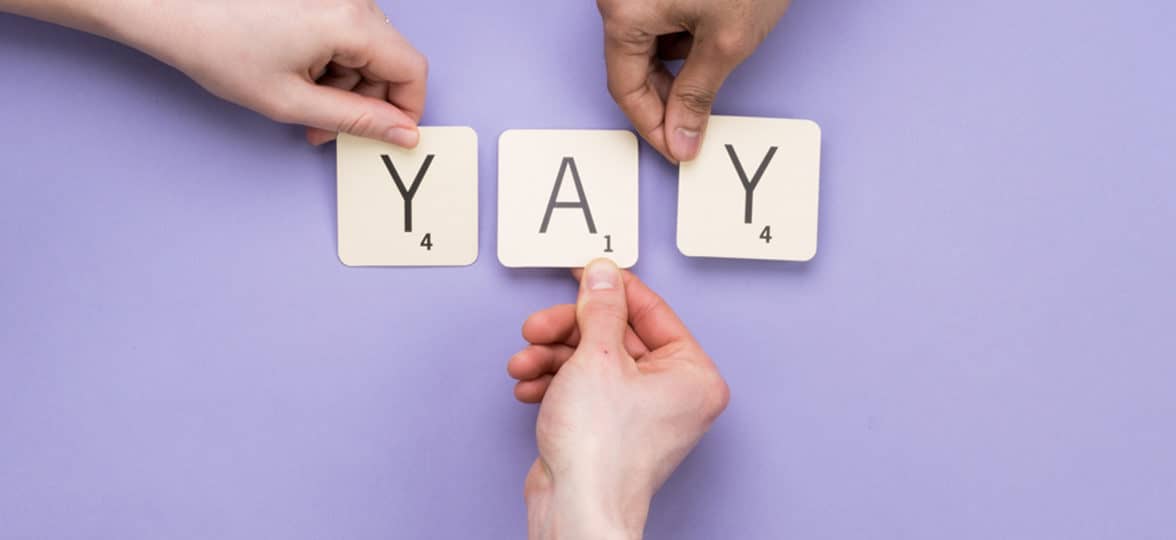 The business world is filled with buzzwords. "Disruptor," "SoLoMo," and "synergy" are just drops in the buzzword bucket. Then, of course, there's the term that we hear constantly: brand. You're not just a company, you're a brand. While that word is thrown around like nobody's business, it's still hard to grasp what distinguishes a business from a brand. At MOO, we feel it means that the organization is doing something truly remarkable.
Want to reach brand status? Answer these four questions, and you'll be well on your way.
1. Who are you helping and why?
This is branding 101. Your company needs to know exactly who you're helping, and why you're providing them with a service with your heart and soul. In other words, you have to understand your purpose.
Woof. We admit, that's a big question. Yet it's one you need to answer before you develop your company any further. Like a mission statement or manifesto, your organization's purpose should shape every decision that you make.
As business guru, Simon Sinek, told MOO earlier this year, "When you ask a company why they're doing what they're doing, they say growth. That's like asking someone where they're going on holiday, and they say 'I'm taking the M5.' "They've got all kinds of goals, but no destination."
So how do you find your "why?" Sinek suggests thinking about a point in your life when everything felt natural. Your business was going well, you loved what you were doing, and you felt a sense of passion. Really dig into why you were feeling that way. What was it about those moments that lit you up? Once you've figured that out, you can get prescriptive and realign your business' values to match your happiest, most purpose-filled moments.
2. How is your business different from other businesses with similar offerings?
Unless you've created a radically new invention, your company probably has competitors. It's crucial to know how your business is unique from those in the same space. What is it about your brand that makes you distinct?
Of course, uniqueness isn't enough to make a profit. You also need to attract the right customers, and provide them with the type of values that they can't get anywhere else. In order to do that, you should have a firm understanding of who your customer is. Just like your mom said, "You can't be everything to everyone." Focus on the demographics that you serve best. As Branding for Dummies – an intellectual classic – says, "Instead of trying to please all people in all ways, great brands please some people — a defined segment of market — in an extraordinary way because of the unique and meaningful attributes and experiences the brands offer."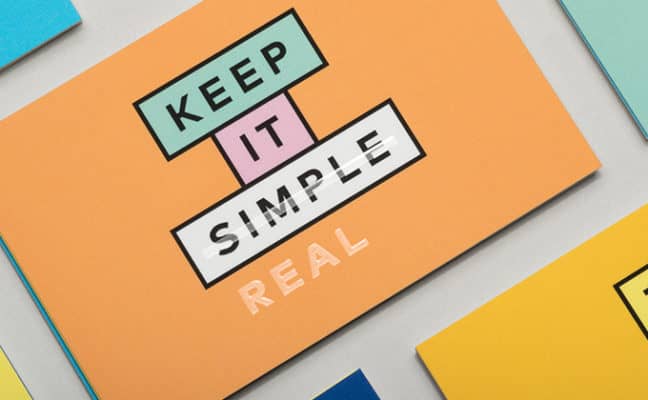 3. What is it like to work at your business or company?
Your brand is not only about the experience that your customers have– it's also about your employees. How do they feel supported? Do they love what they're doing? A company hires employees; a brand takes care of them.
You might be thinking, "I can't afford to give my employees free massages, in-house gym classes, and gourmet food out the wazoo." Yet your perks don't have to be over the top in order to make your staff enjoy their time with you. For example, Zappos doesn't pay their employees exorbitant wages. In fact, their business model is less about the money and more about making their staff happy.
According to Gallup's "State of the Global Workplace Report 2013, the top 25% of workplaces in their client database have "significantly higher productivity, profitability, and customers ratings, less turnover and absenteeism, and fewer safety incidents than those in the bottom 25%." Why? Because their employees feel like their work has a higher purpose, regardless of what they're getting paid. And not only is that good for your employee's morale, but it's also good for your bottom line.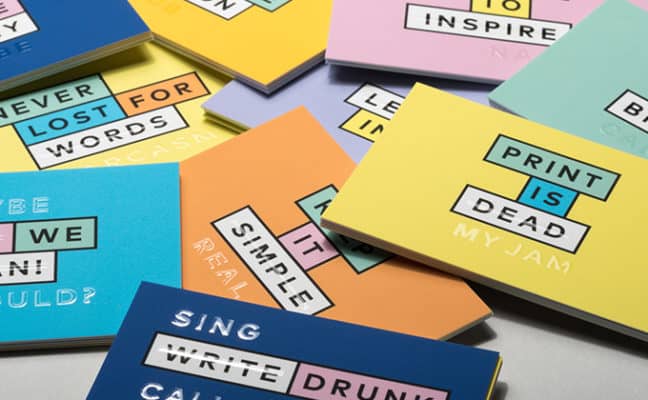 4. What is your company's voice?
To start defining your voice, choose three adjectives that feel like they describe your brand. Next, pick a few more words that elaborate on the first three descriptors. Finally, use that brainstorming to create a brand voice chart. Below is a great example from the Content Marketing Institute:
Cultivating a voice will help your brand communicate how its offering is different from your competition. As Simon Sinek says in his famous TED talk, "people don't buy what you do, they buy why you do it."
---
Elevate your brand with MOO Business Services
Want to take your brand to the next level? At MOO, we've been helping people make their mark in the world with amazing quality print products for over a decade. And as our customers have grown, so has our service offering. That's why for bigger businesses—with 10+ employees—we now offer MOO Business Services. It's MOO + benefits. MOO Business Services combines dedicated account management with an easy online ordering platform and expert design services. It's a complete package for businesses to give you more brand control and consistency—while saving you time, stress, and money in the process.
Fill out the form here and a friendly Account Manager will reach out to you.
Keep in touch
Get design inspiration, business tips and special offers straight to your inbox with our MOOsletter, out every two weeks.
Sign me up!