Instagram inspiration – your MOOcards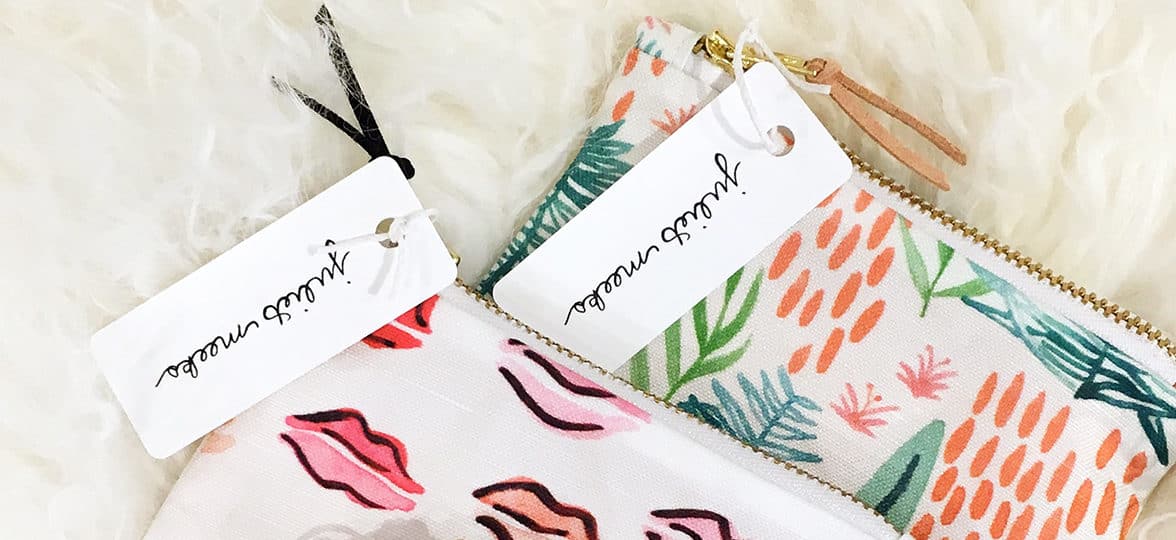 We can't get enough of your amazing designs – from illustration to photography, the MOO community is creative, inventive and more than a little bit brilliant.
To bring you some inspiration, here are 3 graphic designers we want to introduce – with the stories behind their businesses and stunning designs.
When we saw Adam and Meri-Lynn's cards, we totally swooned – and not just because they feature the couple's cat (who, by the way, is named Sirius Black). Their stunning use of Gold Foil is totally attention-grabbing – which is, of course, the effect they were going for. Adam tells us: 'People really enjoy picking from the whole deck. It feels like we're about to do a magic trick."
This husband-and-wife design duo, working under the name The Roark Co, specialise in graphic design and crafts respectively, with some photography thrown in for good measure. As they put it: "Storytelling is what we obsess over. Our goal is to interpret moments as they happen; to actively tell a story, not pose one."
"We love our cards because we feel that they are a tangible representation of our brand. They're elegant and classy but still playful and slightly rebellious. In our line of work, print is still very much alive and if your business cards don't make a statement it can be that much more difficult to stand out from a hundred other small branding companies. Clients want to see how we can take a brand from concept to application. Business cards are a small but powerful way of showcasing that."
Hailing from Turin, Italy, Silvia Virgillo – working under the name Puntuale Creative – makes gorgeously intricate illustrative designs, remarkably showcased in her Patternimals series. At a distance, these designs and colours grab the eye and on closer inspection, a repeating pattern of animals is revealed. Silvia works as a freelance graphic designer in editorial and branding design, after building up her experience in agencies.
Silvia made these cards to share with her clients, choosing our Luxe Postcards to give a feeling of permanence. She says: "I give my Postcards to potential clients. They've usually already seen a couple of my projects, so the primary goal is to show something surprising – it's how I like to work. The Luxe paper is solid and substantial, so the cards aren't perceived as something you'd take and then put aside."
Juliet Meeks is a graphic designer and artist based in New Orleans, Louisiana. Her delicate watercolours, strong typography and natural patterns work beautifully across the prints, pouches and homewares she sells in her online store.
Juliet uses MiniCards as hang tags on her products. She has them made with Rounded Corners because, as she puts it, 'that makes them feel extra fancy,' and loves being able to print her portfolio across the backs of the same pack of business cards. She says: 'I think we need printed products more than ever in the age of social media. People feel more connected to your brand or business when they can take a piece of it with them, even if it's just a business card. I also love the interactive element of letting someone pick our their favorite patterned card; it's always fun to see who picks what!'
Keep in touch
Get design inspiration, business tips and special offers straight to your inbox with our MOOsletter, out every two weeks.
Sign me up!