How Wool Days are reviving an old-fashioned industry
We caught up with Wool Days to find out how they're using sustainable thinking to revive an old-fashioned industry.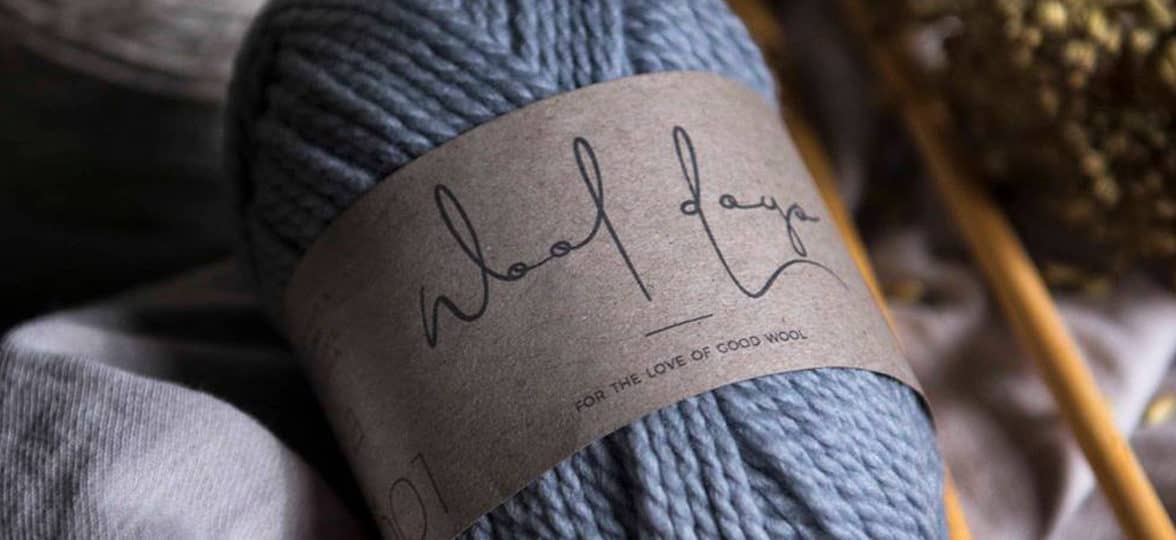 Megan and Robbie, founders of Wool Days and winners of the Frankie Small Business award are truly inspiring! We caught up with them to find out how they're working to revive an old-fashioned industry by introducing fresh ideas and sustainable thinking.
Megan Elizabeth and Robbie Andrew – winners of the Frankie Small Business Award – founded Wool Days, an online store offering cloud-like yarns, seasonal knit kits, patterns and events.
Wool Days provides access to good wool by working directly with passionate local farmers and craft mills to support the almost extinct local industry. Megan and Robbie pride themselves in producing world class yarns for knitters, timeless knitwear for the fashion-conscious and wool for designers and manufacturers.
Megan has an amazing passion for the product: "Nothing feels better than wool on skin. Soft, dense, warm, squishy – it's the ultimate hug. It also happens to be quite a remarkable resource. I think it's the love-child of a super-high-tech fibre from the future and a cloud. And, it's all made from grass and sunshine". What can be better than that?
Megan and Robbie are striving to keep wool modern and timeless in a world where this wonder-fibre is misunderstood and considered irrelevant as we look to create modern sustainable alternatives. But how are they doing this? We spoke to them to find out.
Where did the drive and ambition to start your own business come from?
Wool is my passion and my pleasure and throughout all my adventures, it was the one constant. I've always loved knitting so naturally, I absorbed everything I found about the fibre and the industry.
I was disappointed that there weren't any businesses out there celebrating this incredible fibre – it's such an important story to explore and I wanted to support it. I was desperate for someone to introduce transparency into an 'old fashioned' industry, but more than that, I felt it needed someone to introduce fresh ideas and sustainable thinking. No one ever did. So I started my business as I didn't want to wait any longer for someone else to do it.
How do you use brand to help beat off competition and stand out from the crowd?
Branding is how the world experiences a story. And our story is one of inspiration, authenticity, simplicity and romance. For me, the most important part is how this translates into imagery, packaging, font and communication in the most authentic and engaging way. I want engagements with our brand to be an experience, and in turn hopefully leading to a deeper understanding and connection with our story.
I don't think of other brands as competition, I think of them as all the other story books in the library, there to be appreciated and enjoyed. Having said that, we all judge a book by its cover. And the ones with the most eye-catching, witty, considered look will be picked up and read more than the misspelt, mismatched, I-can't-tell-what-it's-about-from-looking-at-the-cover books.
Where do you get your inspiration from?
We live in a beautiful world, a world of hope, triumphs and connections. But in the rush of daily life it's so easy to forget this, and in doing so we are destroying it. I don't want the world to forget how beautiful our home is. That's what inspired me.
Your packaging is made from 100% post-consumer recycled Australian paper and your business is managed entirely online – how important is this to you as part of your overall brand proposition?
We have a very clear message – wool is a remarkable resource, first and foremost because of its simplicity. So the rest of our business needs to support that message – remarkable-ness through simplicity. There is absolutely no way I would let the 'rest' of the business (packaging, storage, office space, power) drag down the team.
How do you use MOO to tell the Wool Days story?
One of the biggest questions on a new online business owner's mind has got to be whether business cards are still relevant or not – I spent most of the first year running my business without them. I felt like an absolute clown each time I met someone who asked me if they could have a business card because they were interested in what I was doing, or they wanted to buy something or they liked my style and wanted to take a little piece of me home with them. I had to say no, sorry I don't have any. My response wasn't generally met warmly but I knew this had to change. I've since got myself some swanky, impressive looking business cards thanks to MOO and I've made lots more friends and the brand experience feels more complete now!
What are your tips for aspiring entrepreneurs wanting to start their own business?
Know your 'why' because it's not going to be easy and it's not going to be quick, but it will absolutely be worthwhile if you believe in what you're doing. Open a notebook or a Google doc and get down some ideas about what you want your business to be. Everyone who starts a business knows 1 thing they want for every 99 things they don't. Once you're clear on that just start.
Complete your brand experience with business cards
Want more inspiration? Find out how Sarah, director of Geo Heaven got her unique 6-11 jewellery business of the ground
Keep in touch
Get design inspiration, business tips and special offers straight to your inbox with our MOOsletter, out every two weeks.
Sign me up!