7 creative ways to use Stickers for your business
From product labels to sticker freebies, get inspired with these creative Sticker uses.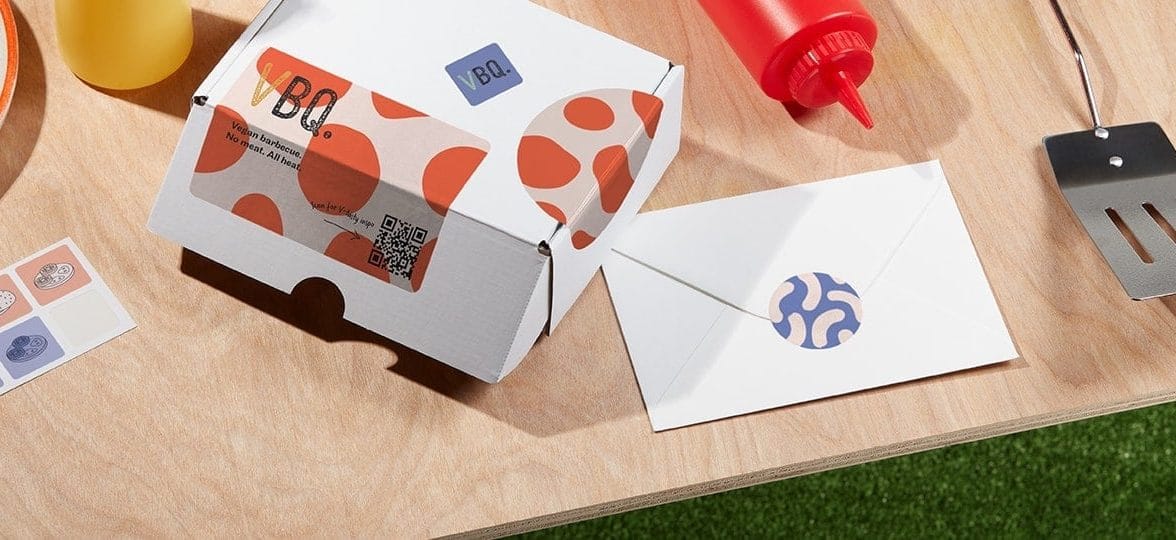 We loved them as kids, and we love them now. Stuck on laptops, suitcases, or even street lights, stickers have that playful energy that makes them so addictive. And when they're MOO Stickers, they have that extra pizzazz that comes with premium quality and customization. But their potential goes way beyond their decorative value. They can help you create powerful branding and find their place in every aspect of your business. Admin, shipping, promotions… you name it, there's a Sticker for it.
Give Stickers a chance to make your brand stick. From product labels to sticker freebies, discover how to use Stickers and Labels from MOO to grow your business in style.
Extra creative product labels
If you're wondering what to use Stickers for, it's the most obvious option – and for a good reason. A great product label catches the attention of customers, and can turn a simple candle into a work of art. It's one of the most important mediums to showcase your branding and make a lasting impression. With Printfinity, you can print a different design on every single Round Sticker or Rectangular Label in a pack for free. That means you can create amazing labels for all your products in one order, even if your budget is limited. We're starting at 50 Stickers in a pack, so you can experiment with different messages, colors and designs on each and every one of them.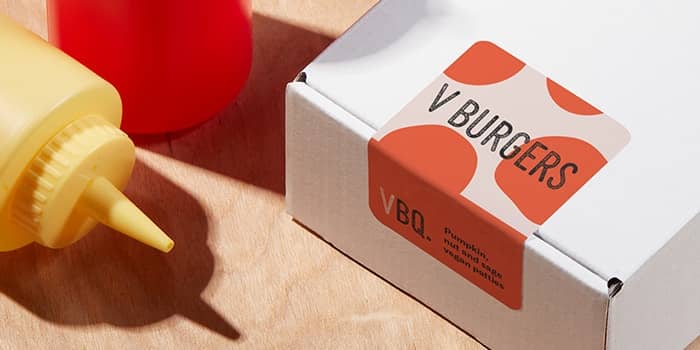 Promotion vignettes (and more)
Last chance to buy, limited edition, discounts… Use Stickers to differentiate items in a fun, colorful way. You can use color-coding to make products stand out, and help customers find what they're looking for more easily. Vignettes are also a real money-saver. Instead of having to create new hang tags for products on sale, you can just stick a mini Sticker from your StickerBook on it. Moved on to a bigger discount? Just cover it with a new one!
Sticker seals
Sending snail mail? Use Round Stickers as envelope seals for your business letters and customer mail. Stickers are a great way to add your branding to everything and help people remember you. They also have that old-school wax seal vibe that always gives some extra oomph. Simply add your logo on a nice colorful background to create a memorable Sticker seal for your mail. You can then use your Stickers on envelopes, packaging, and even documents as a seal of approval.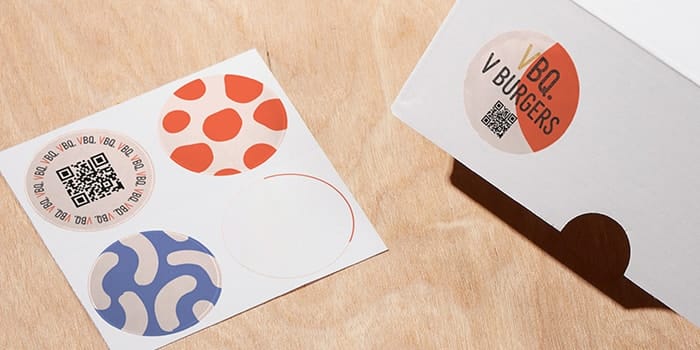 Custom packaging Stickers
Power up your packaging with Stickers. They add personality to everything, and can turn a simple parcel into a memorable unboxing experience. Packages may be the only physical touchpoint with your customers, especially if you're an online business. It makes packaging a key opportunity to convey your brand's identity, and build trust and loyalty. That's where Stickers can play an important role. Custom packaging Stickers can tell your brand's story in a powerful, visually appealing way. With your logo, visuals, tagline, instructions, or simply some fun messaging, you can put a smile on your customer's face – and even secure some Instagram content from them. MOO Stickers come in a range of shapes and sizes to help you create unforgettable packages. Plus, they're waterproof, tear-proof and ready for the rough and tumble of a delivery truck or post bag. The perfect Stickers for packaging.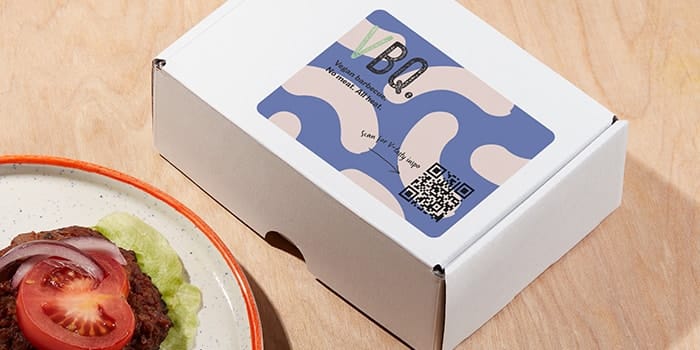 Address labels
There are many ways to use Stickers for your mail – and seals is only one of them. Creating custom Return Address Labels is a great way to brand your mail in a subtle yet memorable way. Add address Stickers to your envelopes and packages to make them easy to return, and to build trust with your customers and clients, showing you'll be here if they encounter any problem.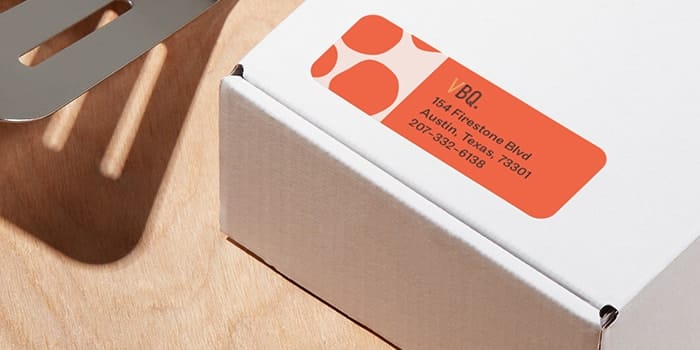 Signage
Go big, or go home! Whether they're round or rectangular, big Stickers can make great signage for your shop or venue, especially for promotions and events, but also for safety reasons. Use Stickers strategically in key areas such as your shop window to make sure they stand out, and remove them when they're not needed anymore. MOO Stickers are made of thick, durable vinyl, which makes them easy to peel without tearing.
Sticker freebies
Our favorite. Sticker freebies are everything you pictured and more. Slipped into every order or in your customer's shopping bag at checkout, these low-cost goodies are guaranteed to put a smile on their face. Everyone loves a free Sticker! Plus, if they stick it on their laptop or suitcase, you're turning them into a walking promotion for your business. Create sticker freebies in different sizes and in a variety of designs so customers can collect them, purchase after purchase. You give them Stickers (and a great experience), they give you loyalty. It's a win-win situation!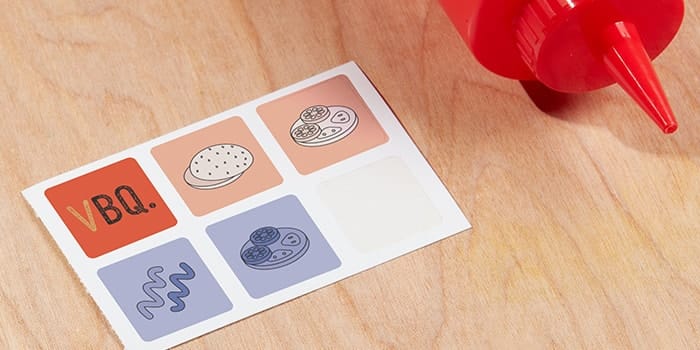 Now you know how to use Stickers for your business, choose from our versatile range of Stickers and Labels.
Keep in touch
Get design inspiration, business tips and special offers straight to your inbox with our MOOsletter, out every two weeks.
Sign me up!