These corporate gift ideas are all made from paper
Here are five corporate gift ideas that everyone will love.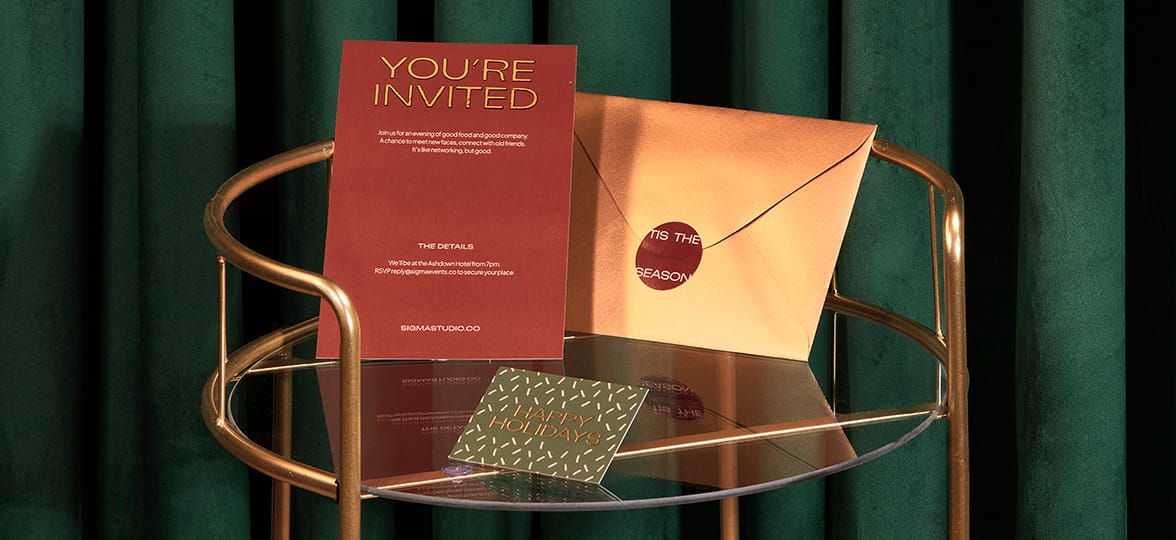 When you think of paper presents, gift cards probably come to mind. But the versatility of paper means many more corporate gift ideas are possible. And because print is so customizable, you can make every one of them unique to your brand. They're also budget-friendly and quick to create. Perfect for those last-minute gifting moments. Here are some of our favorites…
Gift cards, of course
There's a reason gift cards are so popular. Actually, lots of reasons. The big one? People actually like getting them, because it lets them choose the gift they actually want. True, they can seem like the "unoriginal" choice. But if you're creating a gift card for your brand, you can make it totally unique and original.
Our tip? Start with a Postcard – it can be any size – then use Gold Foil or Silver Foil to enhance the design. It's about making that gift card feel special and thought about. (So your customers and clients know they're special, too.)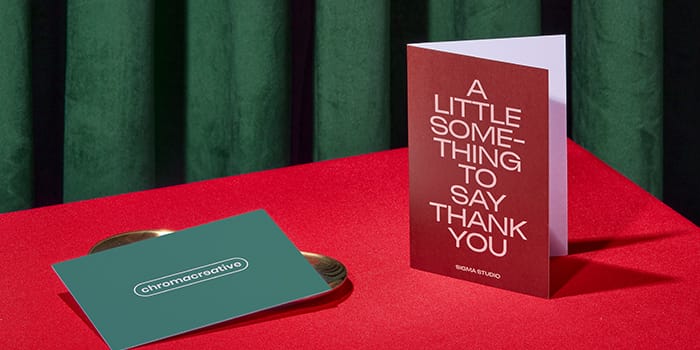 Thank you cards
These can be paired with any of the corporate gift ideas on the list. Because for a business, gifting is really about saying "Thanks for all your support." So a customized thank you is essential. The key here is personalization. Sure, it's going to feature some beautiful branding – but it's your chance to create something unique, with a personal element.
Try using our Luxe Notecards. Not only do they print perfectly, they're also a joy to write on (especially with a gel pen). So you can make each thank you specific to that person.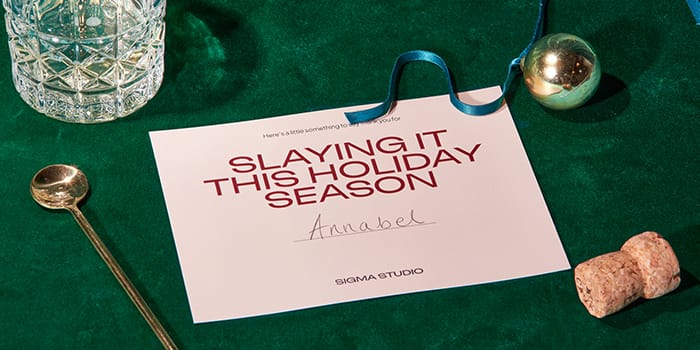 And the winner is…
Planning an end-of-year team get-together and need a fun little extra? Consider a series of award certificates. Think "Best Project Manager", "Developer of the Year" and you have the right idea. It's a nice way to thank everyone for their hard work, and creating them is no work at all. A US Letter Flyer is the way to go, here. Then you can roll them up and tie them with a ribbon, ready for the ceremony.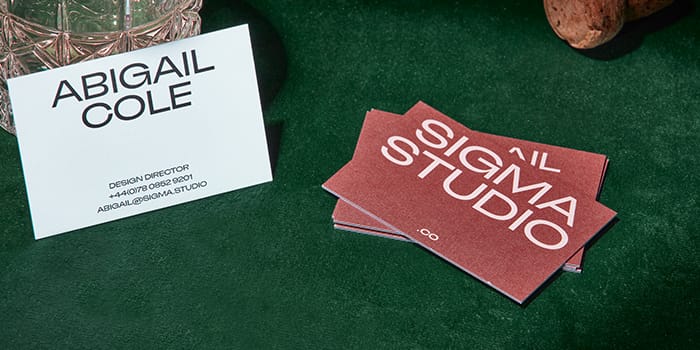 A fresh deck of cards
You might be surprised to find Business Cards on a list of the best corporate gift ideas. But for the people you're working with, a new deck of cards can be a nice little extra to bring people together. Maybe even a nod to what you'll all be doing in the new year. The opening of new possibilities. Okay, maybe that's going too far. But they can help get people excited about their role – seeing it all crisply printed on Luxe paper or shining in Gold Foil. Plus, this one comes ready-boxed so it's a proper "tear off the paper" unwrapping occasion.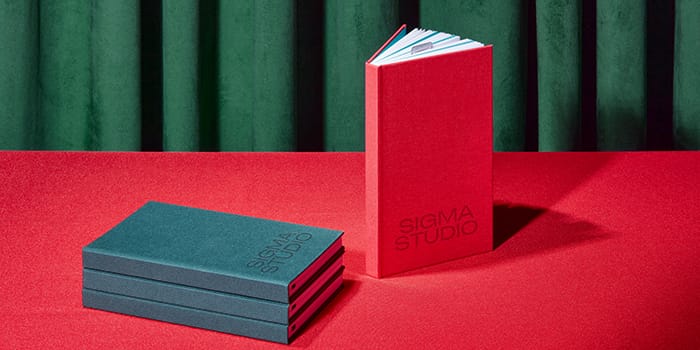 When you need a bigger gift
Featuring 160 pages of Munken Kristall paper, the Perpetual Planner and Hardcover Notebook definitely count as paper gifts. And more than any idea on this list, you can gift them to anybody. They're just useful things that'll be used again and again, and won't get forgotten about. Which is good news for your brand – because they're available in a ton of custom options, from full-print, full-color designs to something more textural and classic. Perfect for getting your name out there.
Ready to get gifting? You'll find more creative corporate gift ideas right here. From Water Bottles to Greeting Cards. (And if you're not sure where to begin, fill out the form below and one of our team will be in touch.)
Keep in touch
Get design inspiration, business tips and special offers straight to your inbox with our MOOsletter, out every two weeks.
Sign me up!