They make MOO: Meet Olivier, digital marketing associate
Olivier tells us about his proudest moment, his favourite products and his best career advice.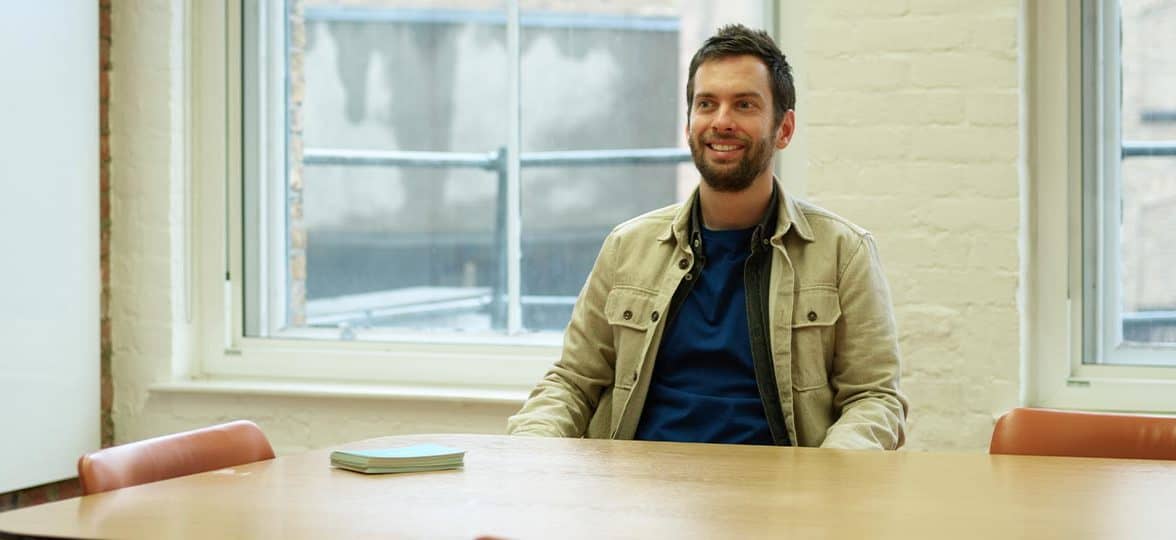 It takes a talented bunch to make the MOO magic happen. Lucky for us, that's exactly what we're made of. Meet the people who make MOO a great place to work.
Olivier Baumann is a digital marketing associate in the London team. He's also a runner, an expert balcony gardener and (recently) a dad. Read on to find out more about his role at MOO, his playlist, favourite products and more.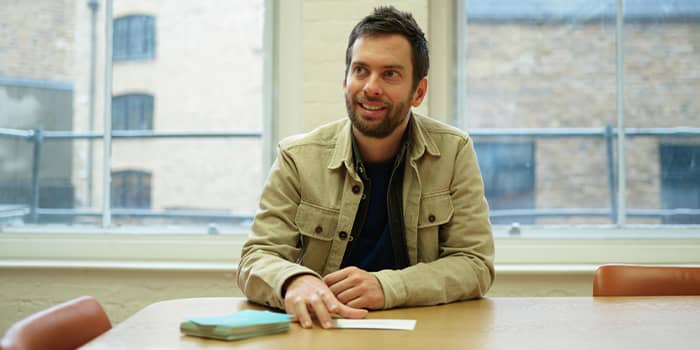 What do you do at MOO?
I'm part of the acquisition team as a digital marketing associate, based in the UK. I manage the international markets for paid acquisition through Google and Microsoft ads. My role also involves developing referral programs and affiliation.
What's on repeat in your playlist at the moment?
At the moment, I'm listening to Arcade Fire a lot. I've always been a big fan of their music and their live performances are amazing. My favourite song is Rebellion (Lies) – I can listen to it over and over again!
What's been your proudest moment so far?
I recently became a dad of twin girls. Difficult to find a moment when I was prouder than that! 
What do you like to do when you're off duty?
I love spending time outdoors whether that's doing DIY, gardening or exercising. I am currently preparing for my first half marathon in Hackney. But the recent arrival of my twin girls will probably change my routines… 
What led you to your role at MOO?
I was really inspired by the products. It's crucial for me to believe in the products I sell and when I saw them, I had no doubt. You can see the work behind the quality and design. And when I met the team during my interviews and found smart and caring people, I was convinced that this was the right role for me.
What's something most people don't know about your role?
Most people think that my role is about creating marketing campaigns but most of my days are spent on data. My role is very analytical, I dive into data in order to best optimize our ads. 
What would your personal business card say?
Three words: Expert Balcony Gardener. My balcony is a real jungle!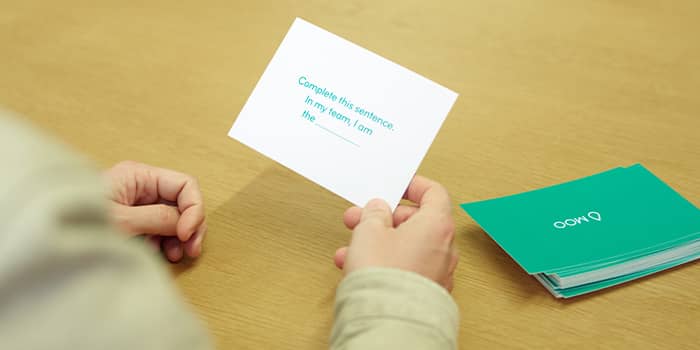 Complete this sentence. In my team, I am….
The eternal optimist! I try to always look for the bright side.
What's your favourite MOO product?
I always have the MOO Water Bottle and the MOO Notebook with me. Hard to pick one as both are just perfectly made. I bring them everywhere with me! They are both really practical but also look pretty great.
What do you like the most at MOO?
The people. I meet incredible people at MOO, both talented and always ready to help. My team is incredibly supportive on both personal and professional matters. The human touch is really special in this company.
What's the one piece of career advice you would give?
Be confident! No matter what your background is or what your experience is, you have a unique perspective and a unique background. You always have something valuable to bring to a company. Don't be afraid to speak up and share your thoughts.
Want to join the MOO crew? Connect with us on LinkedIn and check out our current vacancies here.
Keep in touch
Get design inspiration, business tips and special offers straight to your inbox with our MOOsletter, out every two weeks.
Sign me up!