How to advertise your small business online
Don't know your PPC from your SEO? Discover our guide to online advertising for small businesses.
Don't know your PPC from your SEO? Discover our guide to online advertising for small businesses.
Online advertising is a pretty sophisticated business these days, and if you're a new startup you might be feeling overwhelmed by all the varieties of ads available. From PPC to social media ads, here's a run-down of some common types of online advertising for small businesses, what they can do for you, and how to get started using them.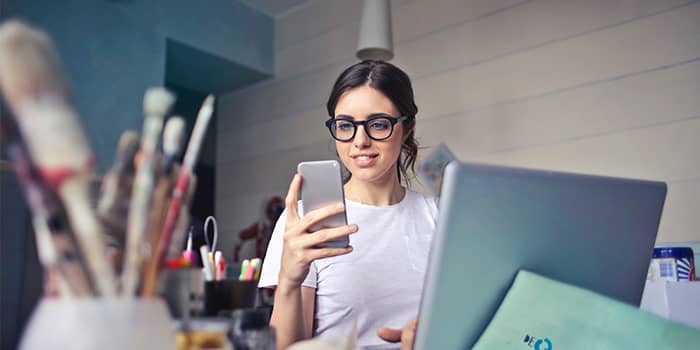 Display ads
What are display ads?
Online advertising in its simplest form. Also known as banner ads, they can appear in various places, such as along the side (skyscraper ads), across the top (leaderboards) or tucked into small spaces within a page (button ads).
How display ads work
Visitors to the website hosting your ad will see the graphic ad displayed, and will be able to click through to a landing page of your choice.
Are display ads for you?
Some marketers feel that display ads are less effective because they're not as targeted as other types, and can be overlooked by website visitors who are used to ignoring them (aka banner blindness). However, they're transparent, easy to understand and allow you to set a budget and stick to it, which makes them a great way to advertise your small business online.
How to get started
You can choose where to advertise based on your product type, location and target audience. Many websites sell ad space through a network, such as Google Ads. You can also work directly with websites you've chosen – this will tend to be cheaper, but it's more work, too.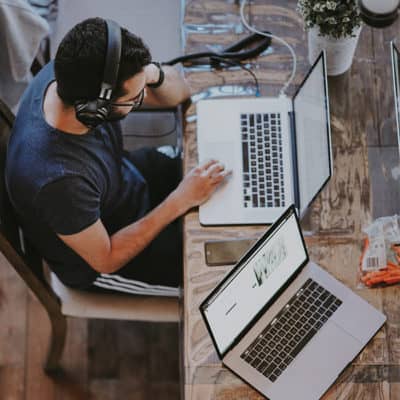 PPC
What is PPC?
PPC stands for Pay Per Click, and it's a form of advertising linked to search engines and SEO. PPC ads appear on search results pages, usually at the top or on the right-hand side.  
How PPC works
As the name suggests, you pay a small fee every time your ad is clicked on. With each clickthrough, an agreed amount is collected from a prepaid budget. When your budget is used up, the ad disappears.
Is PPC for you?
PPC involves a bit of strategic thinking – you need to target the search terms according to your audience, so it's not as simple as just purchasing ad space. The advantage of PPC for small businesses is that it works with a set, prepaid budget and is very low-maintenance. If you have some time to learn the ropes, or have an SEO-savvy person on hand to help, it could suit you.
How to get started
Search engines like Google or Bing auction off the top spots on search results pages for keywords and phrases, such as 'discount outlets new york' or 'handmade homewares'. To get started with PPC for your small business, you just need an email address to set up your account on their sites and start bidding for the searches you want.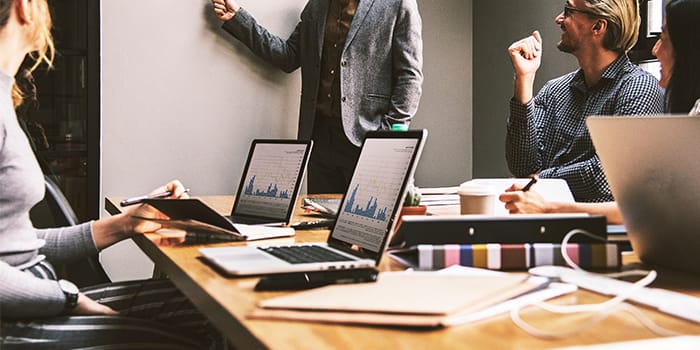 Retargeting
What is retargeting?
Retargeting is a bit of a twist on the traditional display ad. Your ads are shown to people who have already visited your website, with the aim of tempting them back to make a purchase.
If you've ever left a website and then been 'followed' by the items you were looking at on other sites and social networks, you've already met retargeting in action. Done right, it's more of a friendly reminder than a stalking experience.
How retargeting works
Retargeting is done through display ad networks, companies that buy ad space on a wide range of websites and social sites. The network provides small bits of code which your website leaves on a visitor's device when they visit. These tagged visitors will then see your ads elsewhere. The network can place your ads on suitable sites and social networks, depending on your goals.
Is retargeting for you?
If you know you're getting website visitors but you'd like your conversion levels to be higher, retargeting could be worth exploring as a good opportunity to advertise your small business online.
How to get started
Pick an advertising network and let them do the technical work for you! Some popular platforms include AdRoll, Perfect Audience and of course Google. Some networks have a minimum website traffic threshold, so they might not be suitable for smaller businesses.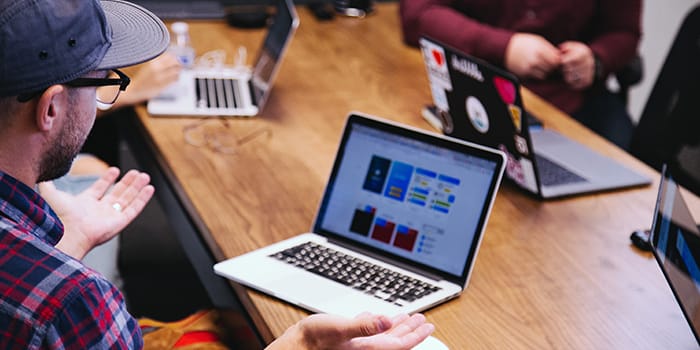 Social media advertising
What is social media advertising?
Social networks have two key ingredients for advertising success – an audience they know well, and lots of visitors. Facebook, LinkedIn and Instagram are all popular choices, each with a well-known and firmly established user base. Promoted (paid-for) posts on Twitter or Pinterest are also available. These are highly visible to targeted users.
How social media advertising works
You can ask for your ad to be targeted to specific groups of people, such as under 25s or those living in a certain region. With some networks, these groups can be really specific so you can home in on your target audience for more chance of success. Different social platforms have their own ad formats, such as Facebook's carousel and in-feed ads, or Instagram's sponsored stories. The variety of formats makes social advertising a great opportunity for small businesses of all kinds.
Is social media advertising for you ?
Social advertising is a great way to build awareness of your brand. Because people spend a lot of time on social media, they'll be repeatedly exposed to your ads, building recognition and familiarity. However, it does require a bit of effort to keep your ad content fresh and to monitor your campaigns.
How to get started
Social media advertising for small businesses is super accessible. Happily, it's really simple to open an ad account on the platform of your choice, without needing to research third-party agencies or providers. Just hop onto their website, search for 'ads' and away you go!
Looking for more ways to get your business noticed? Take a look at our latest (and greatest) Postcards and Flyers.
Keep in touch
Get design inspiration, business tips and special offers straight to your inbox with our MOOsletter, out every two weeks.
Sign me up!