How to write your brand's tone of voice guidelines
Here's how to create your brand's tone of voice bible – and why you need one.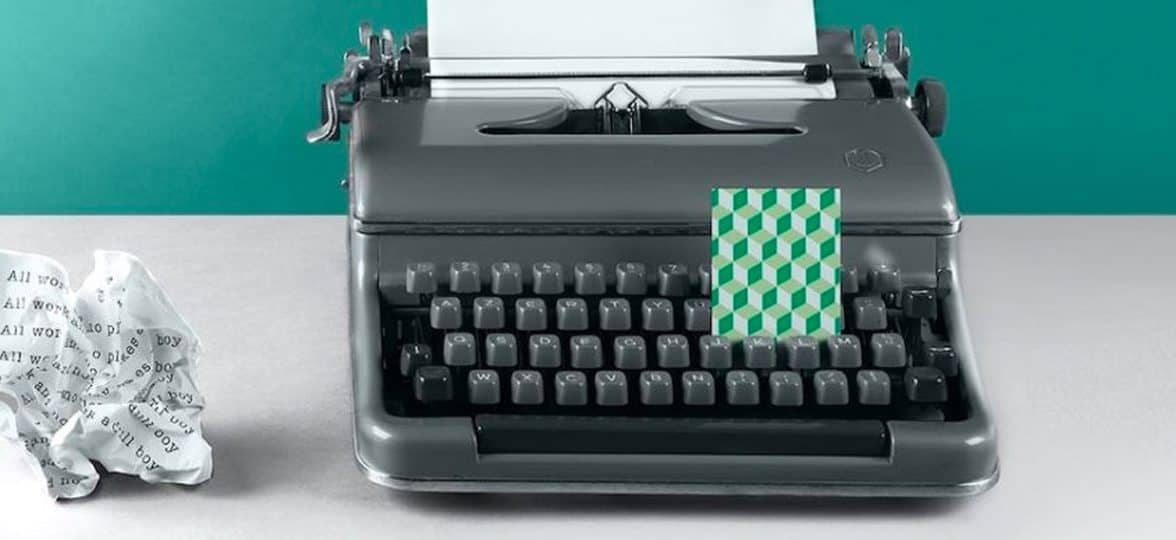 Brand voice is a key element to help customers get a feel of your business' identity and values. In the social media era, it's become more important than ever to stand out from the crowd and make your brand memorable.
With a set of useful, detailed guidelines, anyone can create note-perfect content for your brand. Here's how to create your tone of voice bible.
What is tone of voice, and why do you need brand voice guidelines?
Your brand's tone of voice is the way you express your brand's identity and values in communications, both internally and externally. It needs to feel true to your brand persona and be consistent over channels.
Put simply, tone of voice guidelines are a tool to ensure that for every piece of written communication you create – whether that's internally or to customers – your brand will always sound uniquely 'you'. No matter what their job is or what they're writing about,  your guidelines should give confidence to your employees, and keep your brand's tone of voice consistent across all channels and touchpoints. It can take the form of a Word document, wiki, PDF or even a Powerpoint presentation – whatever works best for your company.
Tone of voice guidelines are all about making communicating in your brand voice easier. They could be used to help a new copywriter get to grips with writing product descriptions, or acting as a handy reference for experienced team members tackling a new channel or a tricky-to-phrase piece of content.
However they're used, one of the big benefits of defining tone of voice guidelines is that they take brand voice from being the remit of a particular person or team, and make it something that's owned by the whole company and accessible to everyone.
What should your brand voice guidelines include?
A tone of voice guidelines document needs to do two things:
Introduce your brand's tone of voice and tonal values

, explaining what they stand for and how they support your brand and company mission.

Give detailed, practical support to the people creating content for different channels. This part will form the bulk of your guidelines, and it's something people will be dipping into on a regular basis.

3 tips to write your tone of voice guidelines
Not sure where to start? Here's how to structure your tone of voice document.
1) Make a list of all your communications channels
These will be the chapter headings for your tone of voice document. Include the major, high-traffic ones, like your website, email marketing, advertising messages and social media channels. 
Take time to think through the easier-to-forget elements, like website error messages, automatic notification emails, call center scripts and footnotes. You're aiming to cover every part of the journey for your users, whether they're customers, media and journalists or potential employees. A quick email around your company can help you get a list of channels and touchpoints to cover, and can help you unearth some you might otherwise have missed.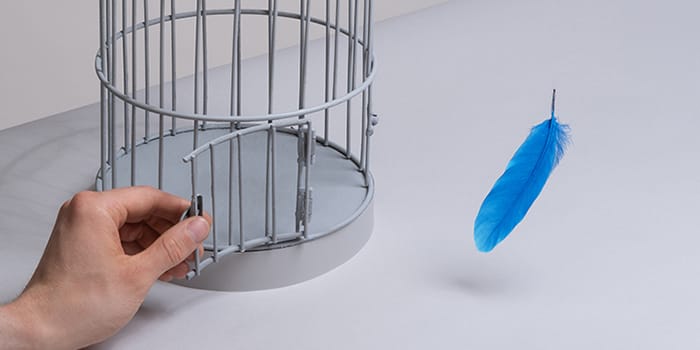 2) Highlight the tonal values that apply to each channel
Tonal values are a huge part of building your tone of voice guidelines. Defining your tonal values is a separate exercise that is best done in a team or workshop environment where you distill your brand, values and business approach into a workable tonal toolkit.
When it comes to adding tonal values to your guidelines, the key takeaway is that not every value is going to fit into every piece of messaging. For one thing, it's pretty complicated to try to work everything in, and you'll probably end up swamping your message in tonal language – far from ideal.
Another reason not to try and use all your tonal values at once is that not every value is appropriate for every message. Although 'inspiring' might be a fantastic value to lead on for your press releases, it won't work so well in an update about delivery times.
For each of your channel-chapters, suggest which tonal values should take centre stage and which ones will have more of a supporting role. This isn't about setting down rules – ultimately, the decision is down to whoever is creating content. But recommendations can be really helpful and save time when briefing, creating and approving content.
3) Write best-practice tone of voice examples
Written examples are worth their weight in gold when it comes to tone of voice. They allow people to see the brand's tone of voice in action and appreciate how it works in the context of real content. Try gathering some best-practice brand voice examples for each of your chapters. For each example, write a short paragraph about why it works and how it fits into your tone of voice strategy.
You can also include some dummy 'worst-practice' versions to show how not to do tone of voice. When you're creating these, think about your tonal values and write in a way that's the opposite of what you'd normally do.
When it comes to sourcing tone of voice examples, sending an email around your company could save you some leg-work and bring a few gems to light. Another option is to run a workshop with heads of departments where they bring brand voice examples from their teams. That way you get extra immersion and buy-in for the value of tone of voice at the same time.
How to share your tone of voice guidelines
Once your guidelines are complete, it's time to share them with the rest of your company. There are plenty of ways to do this, and the best option will depend on the size of your company and the resources you have available.
Publish your document
This is an essential. Put your document somewhere everyone can access it, for example an intranet or shared cloud platform. Then, give it some publicity. You could put a link to the guidelines in your company newsletter, send a group email, or even leave paper copies in common spaces in your office.
Make it an onboarding essential
Introduce the tone of voice early in every employee's journey by adding the guidelines, or a shortened introduction to them, to your employee onboarding kit.
Hold a brand voice workshop
Organize a half-day workshop for your team to introduce them to the guidelines. During the session, they can put it into practice with some writing exercises and ask any questions they might have about how tone of voice works or how to use it in a specific situation. These sessions can even help enrich your guidelines with more brand voice examples.
Why not distribute beautiful Hardcover Notebooks to your team so they can practice applying the company tone of voice during your workshops?
Elect a tone of voice champion
Part of the benefit of a tone of voice guideline document is to make sure the tone belongs to everyone. But there's usually one person – if you're reading this, it may well be you – who knows it better than most. That person can become the brand tone of voice expert. Add their name and contact details to the tone of voice guidelines so that they can field any questions and take ongoing feedback.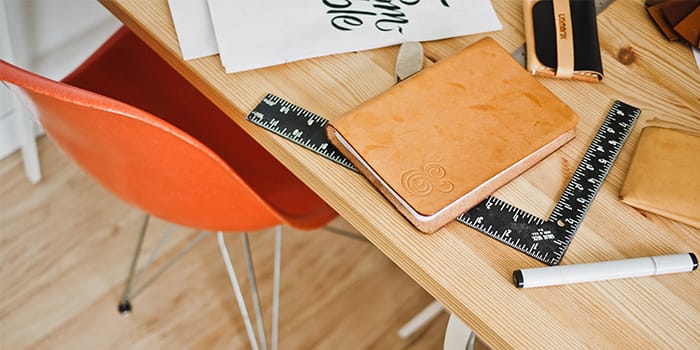 Keeping your guidelines fresh and useful
Although your tone of voice guidelines are written down, they don't have to be set in stone for all time. In fact, to remain useful, they'll need to be kept up to date and reviewed regularly to make sure your team gets the best value out of them. Here are some signs that your guidelines could use a refresh:
Your examples are showing their age
Examples about a product last sold in 2010 are a major giveaway that your guidelines are aging, which can reduce their credibility and effectiveness.
Newer channels aren't covered
Your guidelines about email might still stand after a year or two, but what about the latest social network, or a new feature on Twitter or Instagram? Given the pace of tech innovation, your channel list might need to evolve over the space of months, not years.
Guidance addresses out-of-date business challenges
As well as the kind of language you use, your guidelines will reflect where you're at as a business and the kind of priorities you use content to address. For example, your guidelines may have been written at a time when customer acquisition was the biggest focus, whereas you've since moved on to excelling at service and retention  – or facing a pandemic.
If you have appointed a tone of voice champion, they can schedule in regular reviews to make sure your brand voice guidance is always fresh and current.
Ready to get your brand's voice heard? Spread the word with MOO Flyers.
Keep in touch
Get design inspiration, business tips and special offers straight to your inbox with our MOOsletter, out every two weeks.
Sign me up!