They make MOO: Meet Chris, senior manager of customer operations
Chris shares his proudest moment, his current playlist, and his best piece of career advice.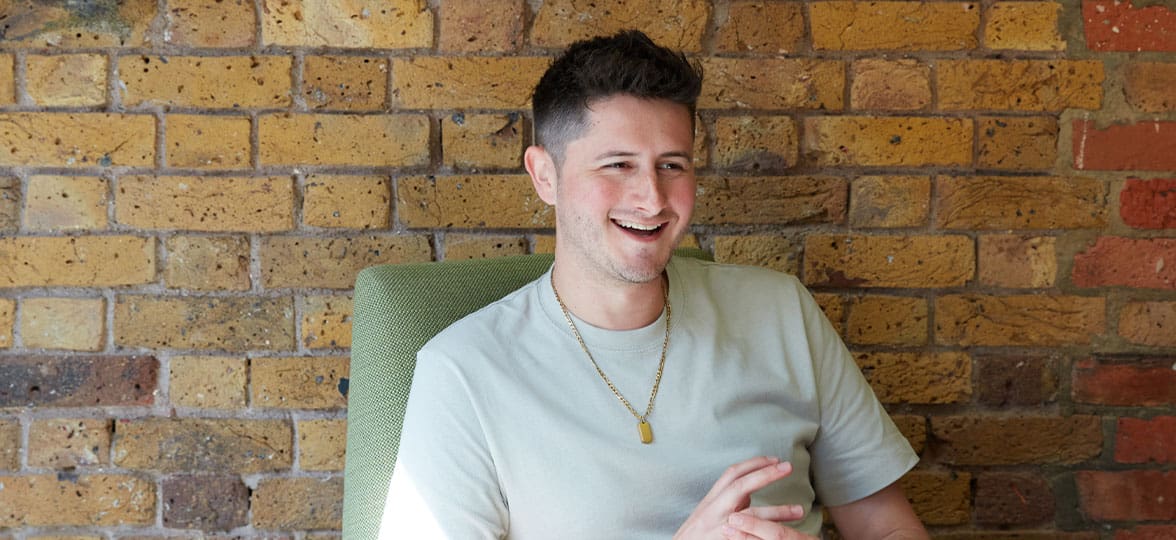 It takes a talented bunch to make the MOO magic happen. Lucky for us, that's exactly what we're made of. Meet the people who make MOO a great place to work.
Chris Wilson is a senior manager of customer operations and self-dubbed "revenue ops king" at MOO. He's also a plant dad, a Eurovision lover and a K-pop enthusiast. We asked him about his role, his proudest moment and more.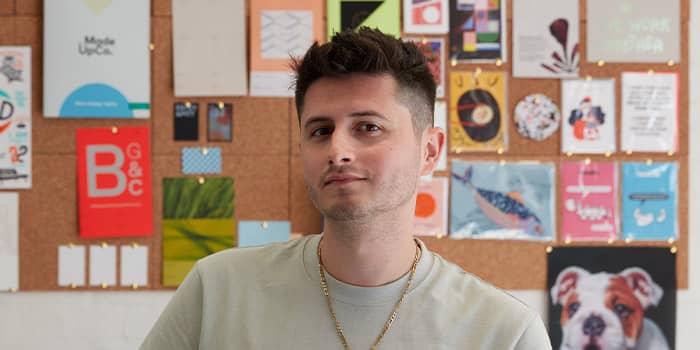 What do you do at MOO?
I'm currently MOO's revenue operations king and I work as a customer program manager. I handle, build and design processes that run through our tech stack touching our customer and growth teams. I'm here to tackle the questions and problem sets we have at MOO to build better processes. Automation rules!
How would you explain your job to your grandma?
If you imagine the movie Metropolis, I'm the worker keeping the whole city thriving above, turning the cogs and keeping the machines well oiled and grinding along.
What's been your proudest moment so far?
Over my six years at MOO, I've been proudest of my development as a person and of my contribution to the company. Moving from sales to operations has been a great step for me and I had to learn a whole new skill set. I've been able to implement big changes for MOO to improve how we work and serve our customers.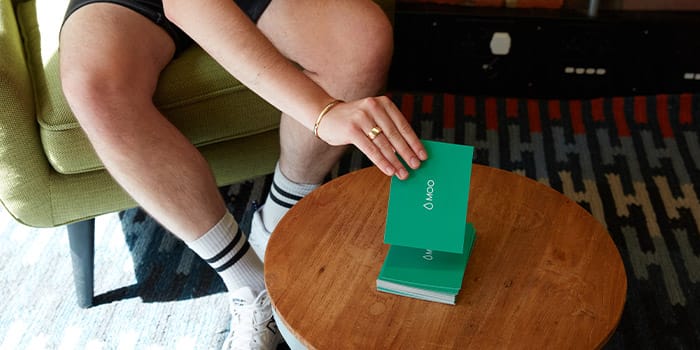 What's your favourite Slack channel at MOO?
I have to shout out the #lgbtq channel, we've built such a great community at MOO across our offices and hosted some incredible meetups now we're more "in person". It's also a great place to share content, updates in the world and changes we'd want to make at MOO to better everyone's experience working here.
A slack channel that needs a revival is our #nintendo-switch channel, though. Where my people at?!
What do you do to recharge?
I'm an avid plant daddy with a collection of around 40 plants so far (my personal best used to be 50). I'm often pottering around and caring for them – it's very therapeutic.
Living near Hampstead in London also means I've really honed down my running routes around there and can often be seen trying to beat my last time on either my 5, 10, or 15k routes! Running really resets me so try to squeeze it in around work and at weekends.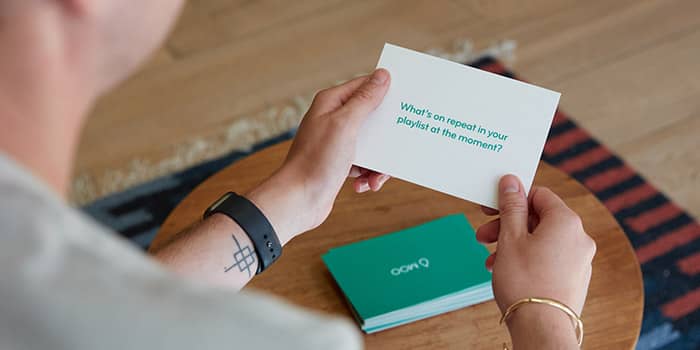 What's on repeat in your playlist at the moment?
Usually, it's Ava Max – I'm the proud 0.01% Spotify listener last year for her. The song that's been on repeat this year has been Follow Me by Pabllo Vittar and Rina Sawayama.
Complete this sentence. In my team, I am…
The Holy One with all being knowledge of anything Salesforce!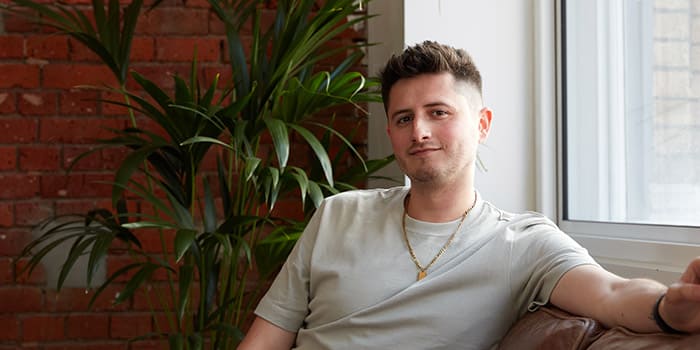 If you weren't doing this as a career, what would you do?
I'd either still be pursuing a career around my degree. I did interior architecture so would most likely be doing something in this space. Otherwise, I'd be embracing my love of plants. I'd love to own a little plant boutique selling wee plant babies – spreading the leaves around the world!
What would your personal business card say?
Chrizzle – Plant Dad & K-Pop enthusiast. Let's marvel at the latest episode of Drag Race and talk all night about Eurovision!
What's the one piece of career advice you would give?
Immerse yourself in all aspects of your role, department, and wider team. Explore all avenues and get a taste of what you have a passion for – and maybe what isn't your jam! You'll never know what you'll unearth and find a new love for as part of your journey with a company.
Want to join the MOO crew? Connect with us on LinkedIn and check out our current vacancies here.
Keep in touch
Get design inspiration, business tips and special offers straight to your inbox with our MOOsletter, out every two weeks.
Sign me up!