Business card size and dimension guide
Here's the skinny on our business card sizes in cm, inches, pixels and more.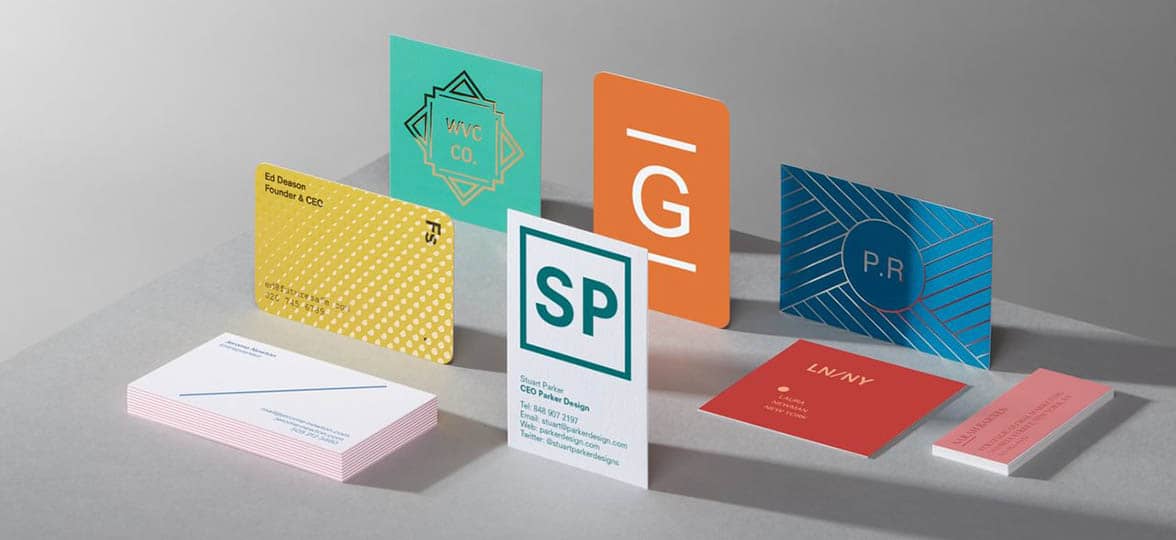 What is the size of a business card in pixels? Well, how long is a piece of string? But seriously, the size of a business card design varies depending on which type you choose. Here's the low-down…
What is the standard business card size?
A standard business card is 3.5 inches by 2 inches, give or take a whisker or two. The idea is that it should match the dimensions of a credit card or driver's license and be able to slip neatly into a wallet or purse. And if you're wondering what the standard business card size in cm is, it's 8.9cm x 5.1cm. 
Our vital statistics
Here's an overview of the sizes and measurements of our very own MOO business cards. It should help you get the sizes right if you're designing your own, or you have a friendly designer creating them for you. So, whether you're looking for the business card sizes in cm, mm, inches or pixels, we've got you covered.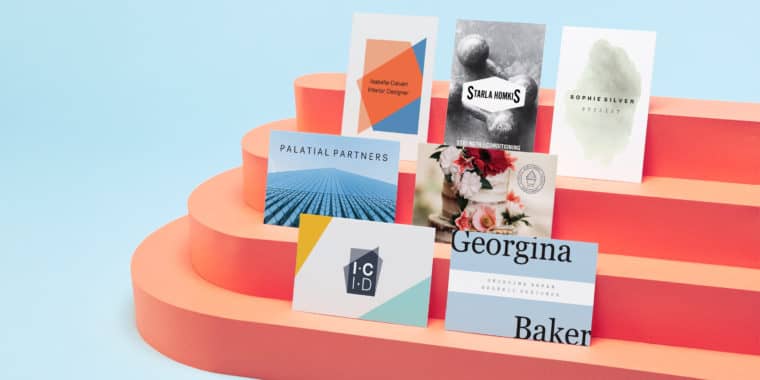 Standard size business cards
The dimensions of one of our standard business card size in cm is 8.9cm x 5.1cm and 3.5″ x 2″ in imperial measures.
With a full bleed image, here are the size and resolution you need for your designs to look their best:
1098 x 648 pixels (300ppi)

93mm x 55mm (300ppi)

9.3cm x 5.5cm (300ppi)

3.66″ x 2.16″ (300ppi)
MOO-size business cards
The final, trimmed size of one of our MOO size business cards is 84mm x 55mm. That's 3.30″ x 2.16″ in imperial measures.
With a full bleed image, here are the MOO business card size in cm, mm, pixels and inches and the resolution you need for your designs to look their best:
1038 x 696 pixels (300ppi)

88mm x 59mm (300ppi)

8.8cm x 5.9cm (300ppi)

3.46″ x 2.32″ (300ppi)
Square business cards
Our eye-catching Square Business Cards size is 6.5cm or 2.55" on all sides, so your full-bleed designs should match the following measurements:

813 x 813 pixels (300 ppi)

69mm x 69mm (300ppi)

6.9cm x 6.9cm (300ppi)

2.71" x 2.71" (300 ppi)
MOO MiniCards
If you're looking for measurements of our famous MOO MiniCards, they're a slimline 1.1" x 2.75". If you're looking for the mini business cards size in cm, it's 2.8cm x 7cm.
With a full bleed, your image should ideally be:
874 x 378 pixels (300dpi)

74mm x 32mm (300dpi)

7.4cm x 3.2cm (300dpi)

2.81" x 1.26" (300dpi)
Rounding out your corners?
If you like the rounded corner look and want to add some soft edges to your card, you might like to know that our regular business cards have a corner radius of 5mm, and for MiniCards it's a radius of 3mm. Smooth. 
You can download design templates for both the round-cornered and square-cornered versions of our cards from the product templates page.
Design decisions
A business card keeps on making an impression long after you and the person you gave it to have said goodbye. It's a reminder of who you are and what you're all about, and hopefully, it's the catalyst that will start a brand new business relationship. 
So it's understandable that you'll want to carefully consider every aspect of your style, colour, font, design and layout when you're ordering a new set of business cards. When it comes to size, shape and layout, here are some questions to ask yourself that should help make the decision easier.
Portrait or landscape?

Should your cards be long on top or skinny on the bottom? To some extent, it's just down to personal preference, but there is an association between landscape business cards and more traditional businesses like banks, law firms or realtors.
The portrait format is becoming more popular amongst businesses of all kinds, but it's most often associated with companies whose brand identity is about being fresh, new and distinctive, such as tech startups, design firms or other creative sectors.
Classic or unconventional?
A card that fits the classic dimensions of approximately 2" x 3.5"  has a lot to recommend it. While it might simply be the default for some people, it's chosen by many smart business owners because it fits neatly into a wallet or purse alongside credit cards, or because it has a neutral presence that won't distract from the content of the card. 
It also fits neatly alongside other business cards in a holder, so if someone is collecting cards at a networking event, there's no risk that yours will be too large or oddly shaped to be grouped in with the rest. 
On the other hand, a card with a distinctive shape – hello Square and MiniCards – can stand out from the crowd and spark interest. A card that breaks from the ranks and stands apart is a natural choice for someone who wants to be distinctive, memorable and show off their creative or original qualities.
Large or small?
Aside from being distinctive because it's different, a large business card offers other advantages. It could be useful for someone with a lot of information that needs to fit without looking cramped, for example an entrepreneur with several projects underway or someone who offers a range of professional services. Artists, photographers and designers might choose a large card because they want extra space to show off their visual work to its best possible advantage.
Small cards have a special place in our hearts, and the MiniCard is still one of our best-known products. A small card is lighter and more portable than a large one, and it can be a cost-effective way to buy your first set of cards if you're a new business just starting out. 
What is a good thickness for business cards?
It may not affect your design decisions as much as size, but you may be interested to know that our business cards also come in different thicknesses depending on the paper stock you choose. 
Is thickest always best? Not necessarily. Many people feel that when it comes to business cards, the thicker the card, the more impressive it looks and feels. We're all about the quality, which is why our range starts at a weighty 350 GSM. But there are other considerations too, like how many cards you can fit into your business' budget, or even how many you can tuck into your wallet when you're out networking. 
Here are the thicknesses available for MOO business cards.
Whatever thickness you choose, the important thing is that your cards are sturdy enough to last and to look good however often they're passed along. And because we've handpicked the finest paper stock available, you're covered with whichever MOO card you choose.
What about other MOO products?
You'll find a complete list of minimum and recommended sizes and pixel counts for all our business cards, stickers, postcards, flyers and stationery in our guide to using your own designs
You may also want to check our design templates, which are available as Adobe Illustrator, Photoshop InDesign and JPEG formats. They include the bleed size, the trimmed size, and a safe area to frame your design so that no important bits fall off the edge during trimming.
Ready to order your new business cards? From gold foil to spot UV and Letterpress, print business cards with extra eye-catching papers, colour print that pops and oh-so-customisable templates. And if you'd like to chat to us in more detail about your project, fill in the form below. 
Keep in touch
Get design inspiration, business tips and special offers straight to your inbox with our MOOsletter, out every two weeks.
Sign me up!