5 networking tips for small businesses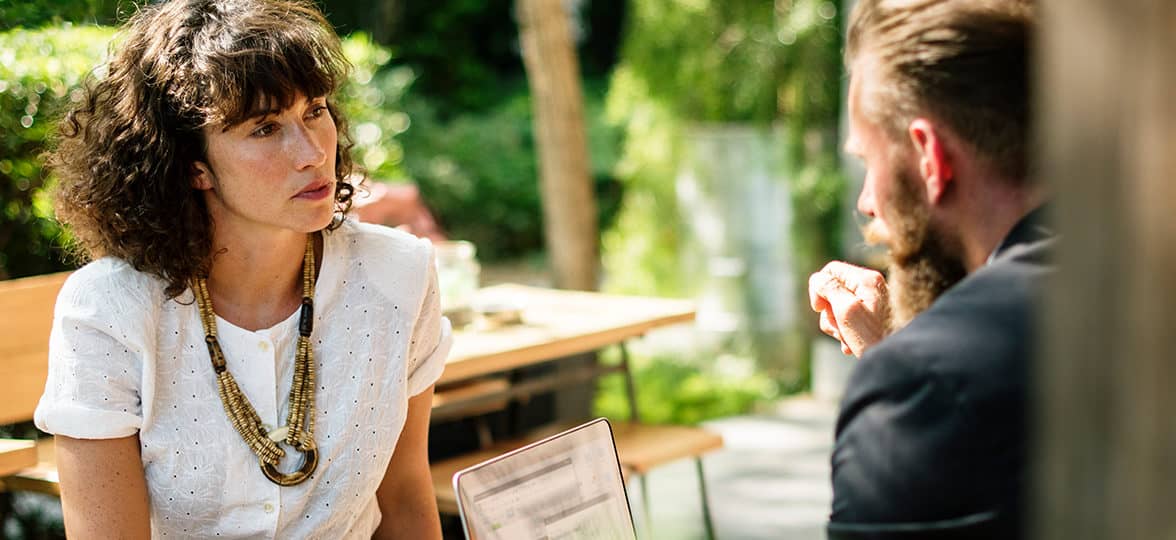 Networking can help you find customers, connect with mentors, and get inspiration to help you grow your small business. Here's our complete guide.
1. Know what networking can do for your business
When you go into a networking scenario knowing what you want to get out of it, you'll be more likely to come away satisfied and feel like doing it again next time. Not sure what your goals are? Here are some networking tips that can help your business:
Find partners
Networking can help you discover great local suppliers, retailers or logistics partners who can enhance your small business – and vice versa.
Meet a mentor
If you're just starting out, or you're a sole trader who would benefit from a sounding board for work-related matters, networking could be your route to finding a business mentoring relationship.
Boost your sales
Networking events aren't primarily about sales opportunities, but they can definitely net you some new clients if the fit is right.
Build brand awareness
Getting your name known means you're more likely to be recommended or referred to a wider network of people – another good reason for making networking connections.
Knowing your goals can make breaking the ice easier too. Try swapping notes with someone you've just met about what you want to get out of a networking event, and the chances are you'll soon be chatting freely about your business stories and how you came to be at the event.
2. Remember what you have to offer
Don't just go into a networking event focused on how you can benefit – think about what you can give other people in exchange. You might have specialist knowledge to share, give them a fresh perspective on a business challenge, or be able to introduce them to connections that could help them even if you can't.
If you think about networking as a quid-pro-quo dynamic rather than a chance to sell yourself, you're more likely to make authentic and lasting connections. Everyone remembers people who are helpful and interested in what they have to say. The ones who are just asking for things? Not so much.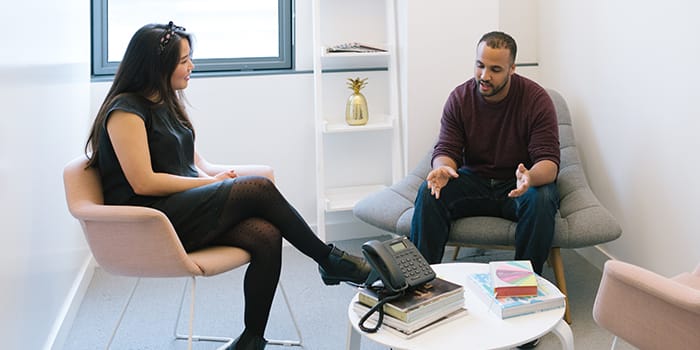 3. Get prepped before you network
Doing a little bit of homework beforehand can turn your networking experience from 'meh' to 'marvelous'.
If you're attending a networking event, have a look at the list of people invited, and check out the social media coverage of previous events. This will help you get a flavor of the experience in advance, and can help with things like deciding what to wear and what to bring with you – is it a full laptop affair, or will your phone and a Notebook be enough?
Speaking of preparation, having plenty of up-to-date Business Cards at the ready is a must for networking events. There's virtually no networking occasion where exchanging cards isn't appropriate. As well as using them to share your details, you can get double duty out of them by using the reverse sides to jot down things like recommended apps or services for your new contacts.
For a larger or more formal event, Flyers give you more room to summarize your business proposition and outline what you have to offer.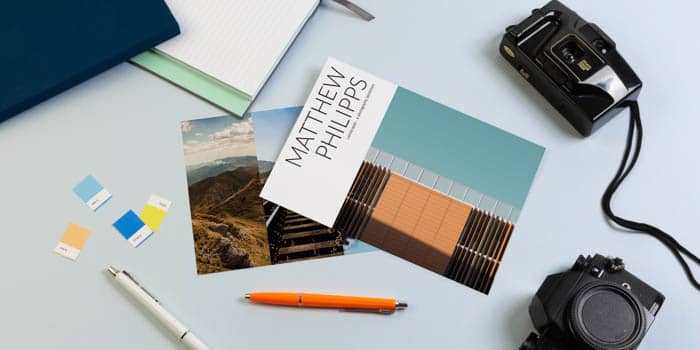 Prepare an elevator pitch
This is a one-sentence statement about who you are and what you do – for example, 'I'm a business coach and I help first-time entrepreneurs launch startups', or 'I'm a new design graduate starting out in freelance'. An elevator pitch makes introductions quick and easy when you're meeting a lot of new people in a single event.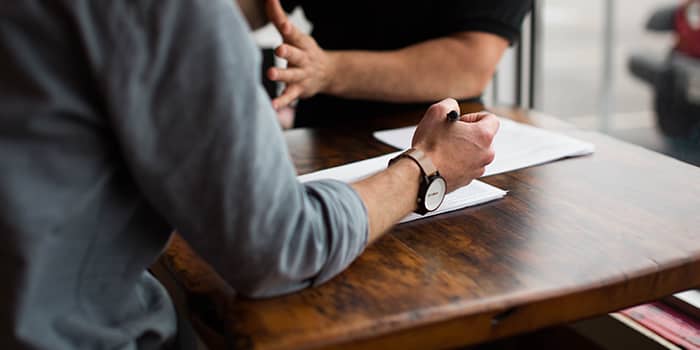 Be ready to transition smoothly between conversations
However well you're getting on with the person you're talking to, at some point you will both want to move on and speak to other people. Make this as smooth as possible by having a phrase prepared. Try something like 'I've really enjoyed meeting you. I'd better chat to a few other people before I head home' – or something similar which suits your personal style.  
Follow up with a timely email
After your event, send emails to the people you've made promising connections with. Include a reminder of what you talked about and suggest meeting up again, if that's something you want to do. A specific invitation is more likely to get results than a general 'let's stay in touch'. Email them within a couple of days of the event, when the conversation is likely to still be fresh in their mind.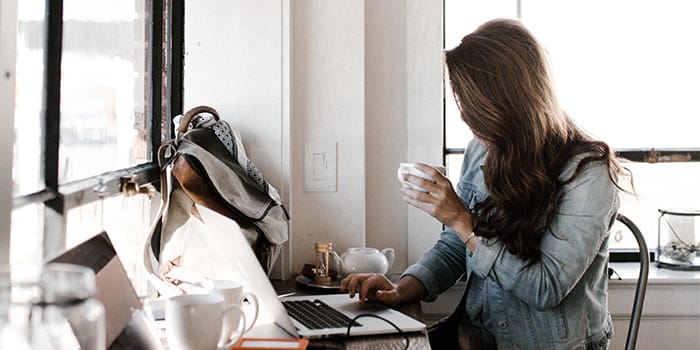 Avoid your comfort zone
Attending a networking event with friends or colleagues can make things less nerve-wracking, but it also cuts down the possibility of making new connections, which is what you're there to do. If you're attending an event in a group, make a point of spending time without them and seeking out new people.
Another thing to limit is time spent looking down at your phone – an easy way to miss out on a life-changing business connection.
4. Know where to find networking opportunities
Networking opportunities pop up all over the place – here are just a few types of events and situations where you can put your networking mojo to work.
Social media
Social networking – the clue's in the name! Sites tailor-made for business, such as LinkedIn, give you multiple ways to connect with people working in your industry, and get introductions from people you know. There are also newsfeeds and forums where you can get join discussions and exchange knowledge on topics related to your field.
LinkedIn isn't the be-all and end-all of professional networking services though. There are other sites, both free and paid-for, which specialize in helping businesspeople and entrepreneurs to make professional connections. Xing, Quora, StackExchange and even Facebook provide spaces to chat, share knowledge and promote yourself. Eventbrite and Meetup.com are handy places to find local events.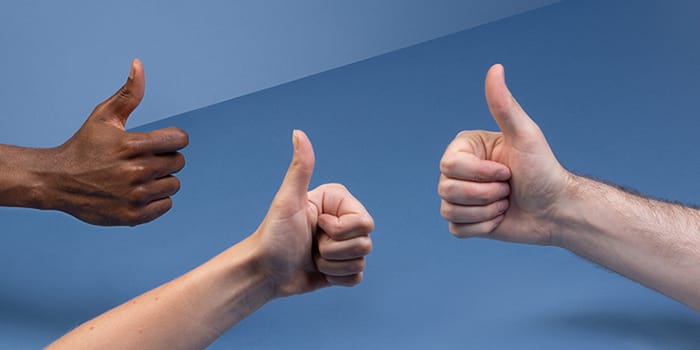 Informational interviews
An informational interview is a bit like a job interview, but without a vacancy on the table. The purpose is to spend quality time finding out about a business or industry you're interested in from someone who's already working there. Informal in nature, informational interviews are usually a strategy for job-seekers, but they can work equally well for small business owners looking for mentorship, insights and advice.
If you're reaching out to someone to request an informal interview, it's a plus if you have some previous knowledge of each other or a connection in common. However, if you've researched the person and have specific things to ask them, a cold email introduction could be successful too.
Speed networking
Like speed-dating, a speed-networking event is designed to help you fit as many connections as possible into the smallest amount of time. It's a fun way to try out networking, and it removes the element of having to approach someone and start up a conversation.
The downside is that it can be tricky to make a meaningful connection in a very short space of time. Grab a chance to stay in touch after your most promising micro-meetings by bringing along some Business Cards.
Conferences
Attending an informative conference can be a great business investment in itself, and the chance to network is the icing on the cake. Most conferences include some time for socializing and networking over coffee, drinks or meals. The best part is that you've got a ready-made ice-breaker in the form of the talks you've just been attending.
5. Dodge these common networking blockers
You're feeling too nervous to go
Anxiety about dipping your toe into the networking waters is common and absolutely natural. If you're the shy and retiring type, we hear you. Meeting new people isn't everyone's favorite activity, and you can bet there will be plenty of people at any event feeling the same way.
To avoid conversational awkwardness, arrive prepared with a list of ice-breakers you can use to spark conversation – there's a few to get you started in our guide to networking events for people who don't like networking.
There's no local networking 'scene'
If you live in a remote area or the industry you work in makes finding common ground difficult, it might be tough to get into the rhythm of networking.
But there's no law that says you have to do it in person – the magic of the internet makes small business networking a global thing. Whether social networks are already your forte or you're a new kid on the block, here's some inspiration for making business connections online.
Networking events clash with family commitments
Many small business owners are already juggling their businesses with families, day-jobs and other time commitments. If that's you, the thought of heading off to an evening networking event or business breakfast can seem unrealistic or even unachievable.
Again, the internet can be your savior in this situation. As well as helping you to network virtually, staying connected online can help you pick and choose the events that are worth making time for. Being signed up to event mailing lists can help you plan well in advance for things you want to attend, whether that means organizing childcare, shuffling meetings around or booking the best dog-sitter in town.
Keep in touch
Get design inspiration, business tips and special offers straight to your inbox with our MOOsletter, out every two weeks.
Sign me up!