How we MAKE IT: supporting families at MOO
Say hello to some of our incredible parents at MOO balancing work and family life.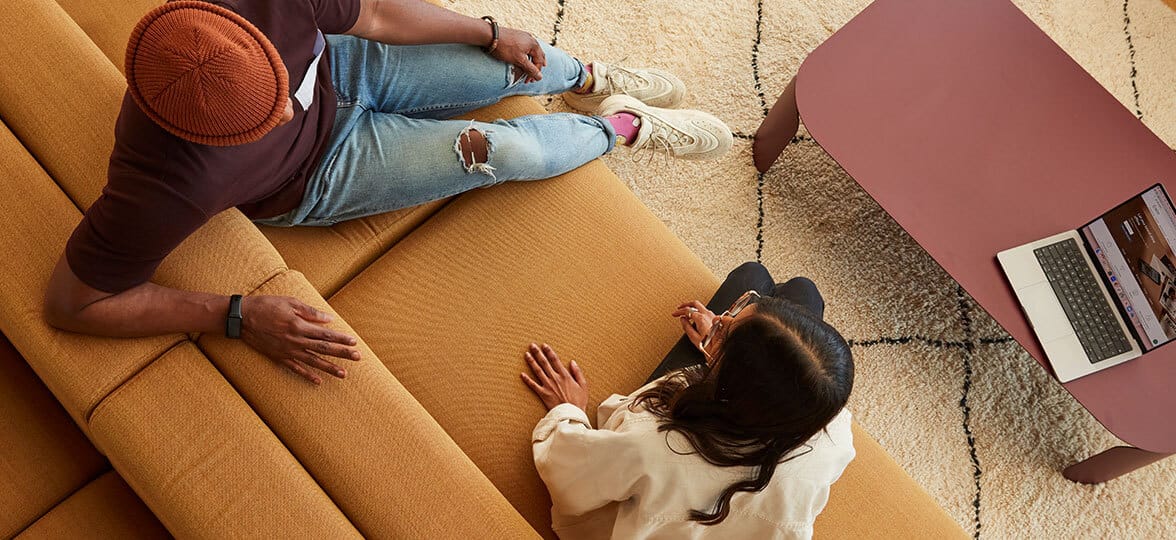 Becoming a parent is one of life's most magical yet challenging experiences, and this month we chatted to four MOOsters about their own experience of parental leave, and how they've been supported along the way.
MOO family support
It's no secret that we have some great employee perks here at MOO (did someone say team lunch?). But aside from regular food deliveries, share options and fun workshops – parental leave is something we're really proud to talk about. Not only do our internal policies allow MOOsters a generous amount of time to spend with their new families, but we also try our best to make the necessary accommodations when returning to work where possible.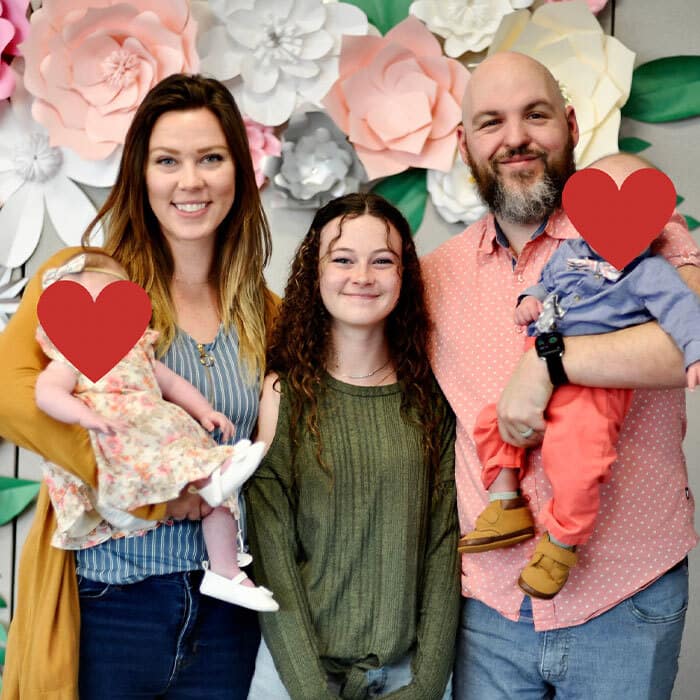 "The time I had to spend with my babies was invaluable. It set our family up for success, especially as I transitioned back to work."
Commenting on his own paternity experience after adopting his beautiful twins, our Sales Manager Josh said, "The time I had to spend with my babies was invaluable. It set our family up for success, especially as I transitioned back to work. The ability to have this kind of leave offered to its employees shows that MOO prioritizes its people and offers them amazing benefits that support them and their families."
When it comes to support at MOO, this doesn't just extend to new parents. Last year we introduced paid additional Family Centric leave, which includes leave for fertility treatment, pregnancy loss and neonatal care.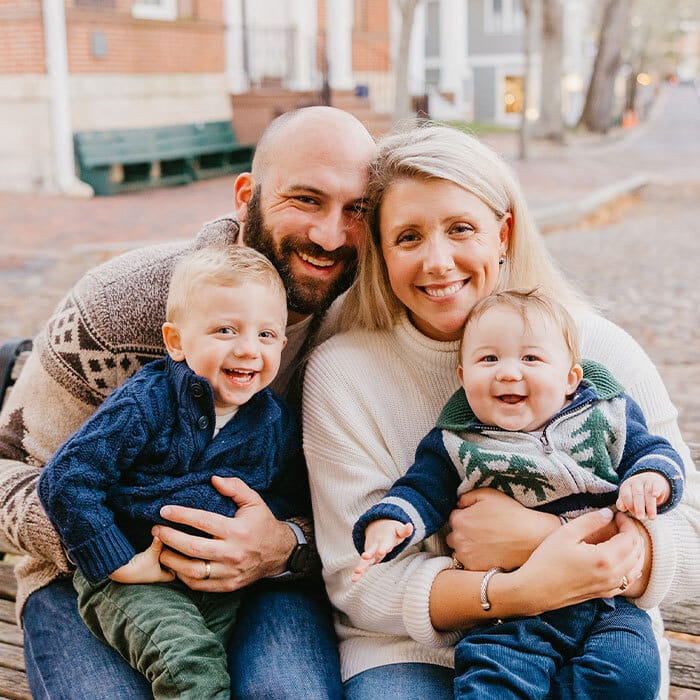 Parenthood highlights
Parenting is full of highs and lows, and at MOO we're here to ride the wave with you. We love meeting all the new babies on Zoom and of course sharing funny (and traumatizing) stories about diaper explosions, sleepless nights and more. Our support network isn't confined to just 'work' – and we love getting to know more about our MOOsters and their family lives outside of the office.
We talked to our Senior Accountant, Meredith about her own experience of maternity. "It was so nice to be able to really enjoy time as a family, have flexibility and have time to REST. I don't know of any other company that offers as much leave as MOO does (in the US). Having the benefit of being able to take more time off makes a huge difference."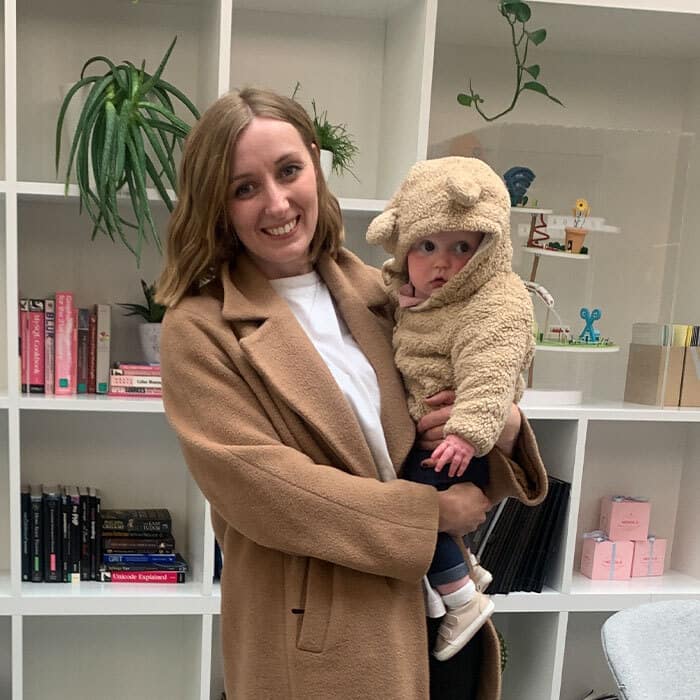 Returning to work
Returning to work following a leave of absence can sometimes be a daunting experience. Where possible, we try to be as accommodating as we can to ensure the journey back to work is a positive experience. Here's what Emily in Design Services had to day as she returned from Parental Leave:
"MOO is so flexible and easy-going that juggling everything has been relatively straightforward. When my daughter is sick, or I need to finish at 5.30 pm on the dot to collect her from nursery, I've never experienced any judgment or issues for taking the time I need."
Empowered people achieve great things
At MOO we're pretty big on people. Being able to offer our employees generous leave is so important to allow for a work/life balance. A huge part of our internal culture is about creating an inclusive and welcoming environment for our teams, and this naturally filters into our recruitment processes too. Speaking of his own experience Josh from our sales team said:
"My team and the other groups I work with at MOO are some of the most talented individuals out there, but the human element they each bring to their roles really shows that MOO empowers its employees to exude the value of 'Keeping It Human.' He continued 'It's been amazing getting to catch up with numerous people within the organization who have been so supportive of my wife and I during our adoption journey. Plus getting to bring a baby to a meeting every now and again does a lot to boost morale!"
Takeaways from our team
We have some incredible parents and guardians on our team at MOO, and we asked them about the most important thing they learned when becoming one. Danielle said; "As a new mom, you don't realize how tired you'll be, how much there is to learn. Letting people in to help is super important, especially at this time!"
Josh added, "You should always know that only you can be that mom, that dad, that parent to your child so showing up and just putting in effort is good enough." Meredith showed appreciation for her fellow MOOsters during her leave, saying, "Enjoy your time! And don't worry about work- your team has you covered!"
Want to join our team and discover even more of our amazing benefits? Connect with us on LinkedIn and check out our current vacancies here.
Keep in touch
Get design inspiration, business tips and special offers straight to your inbox with our MOOsletter, out every two weeks.
Sign me up!