Is your company's onboarding process up to date?
Your company is constantly evolving––which means your onboarding kit needs an update. Here are three key changes to make for your new hire onboarding.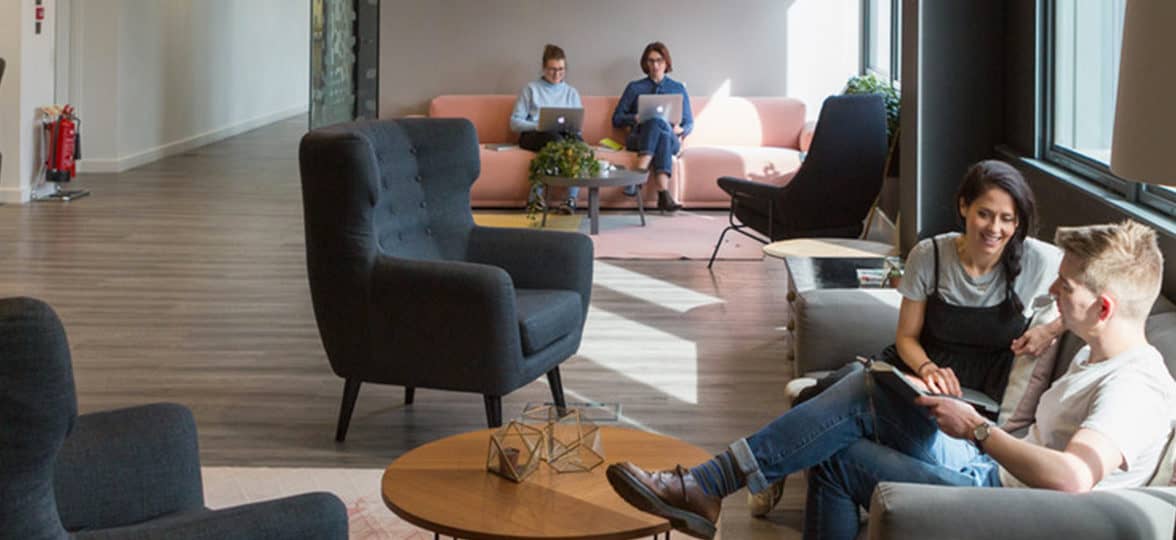 Your company is constantly evolving––which means your onboarding kit needs an update.
The key to a positive work culture starts from day one—and onboarding kits are an effective way to begin. They set the stage for every new hire to succeed at your company, and they're a fun way to introduce your brand. But here's the deal–– as your company grows and changes, so should your onboarding process.
Sure, updating a company-wide kit can be a big task. But it's even less time efficient to explain new company policies, department roles, and values over and over again.
If you haven't taken a look at your onboarding documents in a while, flip open that trapper keeper. Then grab a pen and your editing hat, because it's time to make some changes:

Who does your business serve?
Every company should train their new employees like they do in the hospitality industry: by focusing on how to treat their customers. But as your business has grown and more products and services released, your customer base may look a bit different from when you started out.
A brand is nothing if its users don't feel valued. As a result, your training manual should emphasize best practices for every type of customer interaction. All new starters should have a clear understanding of what experiences your business wants to deliver to your customers from day one.
Champion your company values
As Marian Wright Edelman famously said, "You can't be what you can't see." In other words, if you don't get your company values on paper, they might as well not exist. These could be anything from diversity and inclusion to humor, curiosity, and a hunger to learn.
If you're struggling to summarize your organization's values in a few words, check out this step-by-step process. It's a really helpful exercise in synthesizing your ideas and getting to the few core words that summarize them.
Once your brand values are clarified, it's important to keep them in sight. We recommend printing your guiding words on well-designed postcards and adding it into your company's onboarding kits.
All new starters should have a clear understanding of what experiences your business wants to deliver to your customers from day one.
Wait, who are you?
It's your first day on the job and it seems like there are countless people from different departments to meet. The first-day jitters are hard enough, so take the extra pressure off your new hires by printing out a detailed organization chart.
Just have everyone's picture, title, and department laid out in one document, and make it easily accessible in the company Google Drive, ready to stealthily draw up on your phone at any moment. This will save everyone from some uncomfortable moments, and illustrates to your new teammates how the different departments work together.
For larger company events, you can make the real-life version of the spreadsheet with a simple addition: nametags. Leave some space for first name, then an area to answer an icebreaker. Your onboarding process should make time for meet-and-greets to help your hires get settled quicker.
Some of our favorite prompts include, "What's your superpower and weakness?" "What was the last thing that made you laugh?" and, "What was the first job you ever had?"
Check yourself
We know that you're busy, and it can be hard to dedicate a lot of time to your new hires. This is where checklists can be a lifesaver. They ensure that additions to the team have an answer to a lot of their procedure-based questions.
Some vital checklists to include in your updated onboarding packet include: brand values workshops, company history quiz, how to design your business cards, benefits enrollments, and some employee-favorite lunch spots.
As your company continues to grow, be sure to keep your onboarding process up to date. Your new hires' first impression of your company will set them off on the right foot from day one.
Onboarding made easy with MOO Business Services
At MOO, we've been helping people make their mark in the world with amazing quality print products for over a decade. And as our customers have grown, so has our service offering. That's why for bigger businesses—with 10+ employees—we now offer MOO Business Services. It's MOO + benefits. MOO Business Services combines dedicated account management with an easy online ordering platform and expert design services. It's a complete package for businesses to give you more brand control and consistency—while saving you time, stress, and money in the process.
Fill out the form below and a friendly Account Manager will reach out to you.
Keep in touch
Get design inspiration, business tips and special offers straight to your inbox with our MOOsletter, out every two weeks.
Sign me up!