What does it take to go it alone as a freelance illustrator?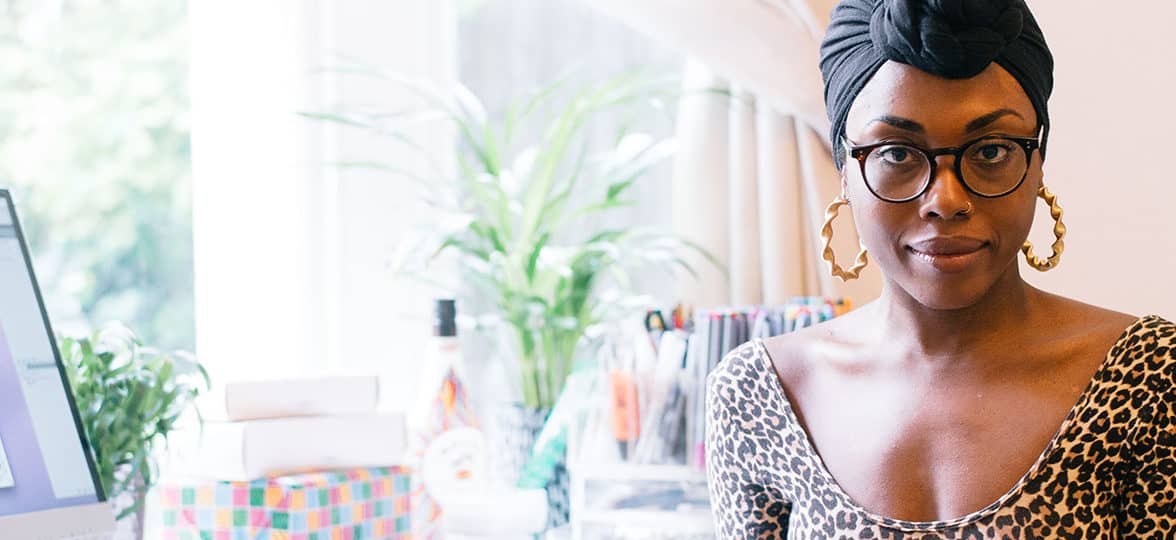 Nikki Farquharson is a freelance illustrator specialising in creating abstract and patterned art and typography by hand. She's worked with big brand names such as Malibu Rum and MAC Cosmetics but where did the courage to go it alone come from and how did she get her first big client?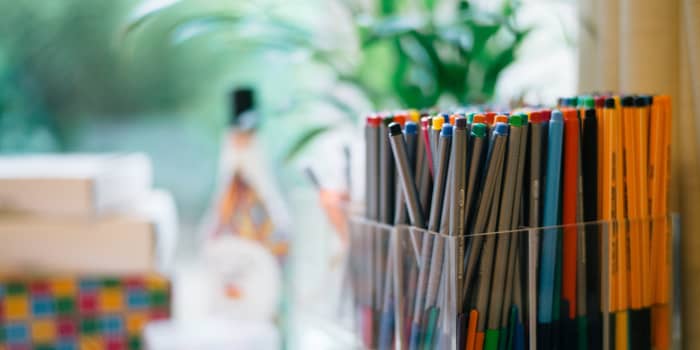 Tell us about your business
I'm a freelance illustrator. I fell into commercial illustration towards the end of my degree when I was given my first commission – I couldn't believe that somebody wanted to pay me to do something I loved – and when I realised commercial illustration was a viable avenue, I stuck with it, and began doing lots of illustration work for domestic and international brands.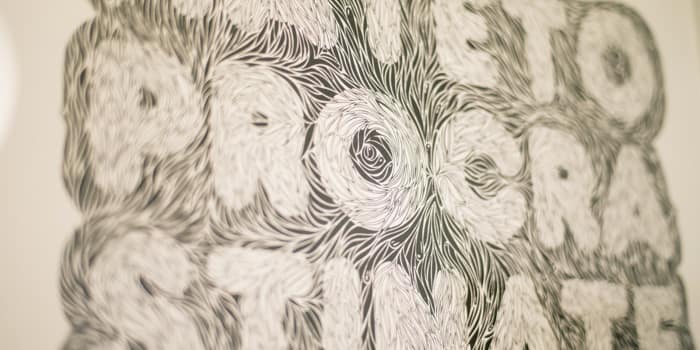 You specialise in abstract illustration and typography, drawn by hand – have you always worked in this way?
I studied graphic design at university, I particularly loved minimalistic design. While studying, I began to resent it for all the rules, which is what made me find my passion for illustration and abstract hand drawn work. I find illustration to be a lot more expressive, which compelled me to do more of it. I think it's a lot freer to be able to just sit and draw as opposed to following design rules.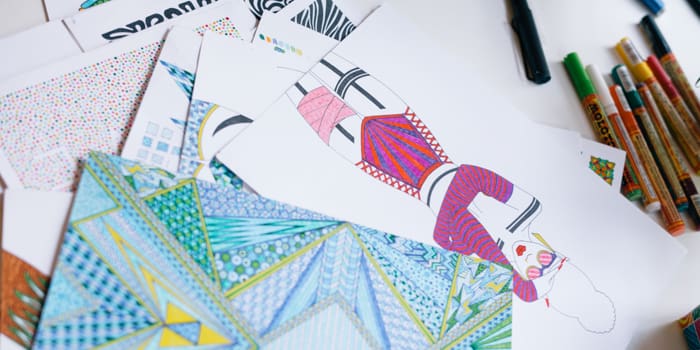 Where did the ambition and drive to start your own business come from?
Because I studied graphic design I assumed I'd be working a 9-5 job in a studio when I graduated. When I realised there was another pathway – to go it alone – I guess I just took the leap. My main goal is to express myself and to be really happy with what I'm creating, then, if other people like it it's a bonus.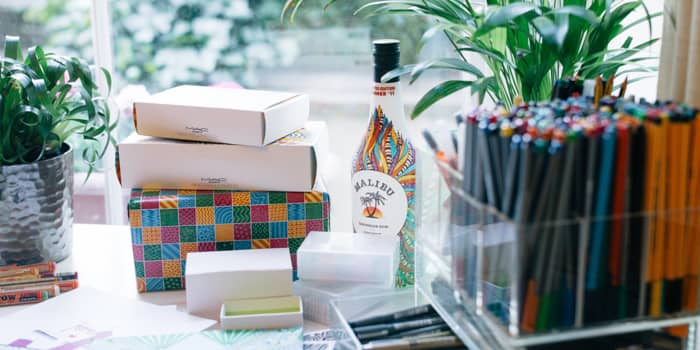 You've worked with some incredible clients; how did you get your work noticed?
I guess it was all a domino effect. It originally began when It's Nice That published some of my work while I was still a student. My first client came from somebody seeing me on their website, and it followed suit in a similar way from client to client. The first major brand was Malibu Rum – they'd seen some of my mixed media work – a combination of illustration and photography.
Most of my commissions come from word of mouth but keeping your website up to date, having a social presence and a digital portfolio is really important – MAC cosmetics found me through my website.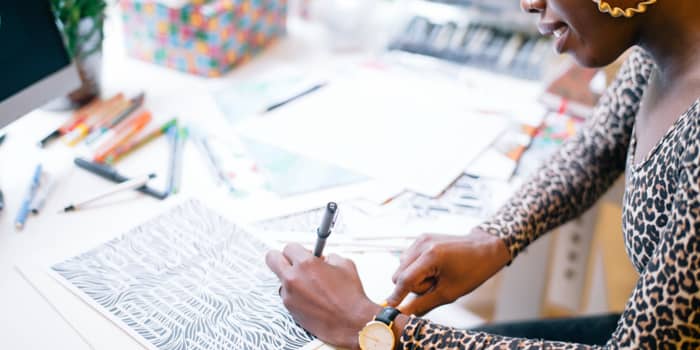 How do you fulfil clients' needs while still staying true to your own style?
Staying true to yourself can be hard when working with clients. When I was working with Malibu, they wanted to go down a photography and illustration route. I didn't feel it was right for their product so I steered them towards my abstract illustration work. I always ensure I spend time working with my clients to get to a final outcome that really responds to their needs, but also stays true to my aesthetic and style.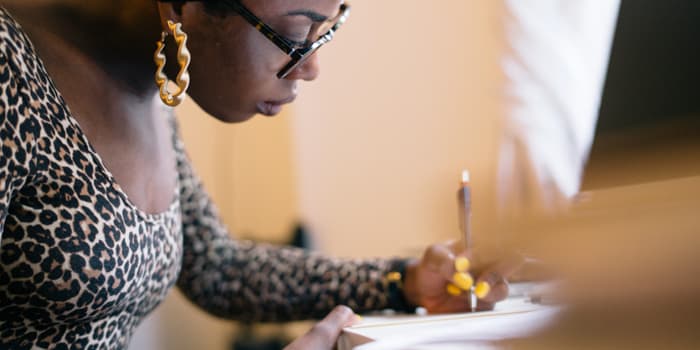 What's been your favorite client project and why?
I enjoy every job for different reasons. I collaborated with a photographer on a digital project which was a new medium for me. I still created all my illustrations by hand, and then digitised the artwork. It took me a while to find my way around Photoshop, which was really enjoyable because it was a completely new way for me to work. It's nice when a project pushes you to experiment with something new.
How are you focusing on building and promoting your brand?
I like my work to speak for itself – it's often colourful and bright. Promoting myself doesn't really come naturally to me, which is something I'm trying to work on at the moment. I sometimes struggle with the business side of things – I'm an artist first and foremost.
At the moment, I'm working on building my online store. I'm creating greeting cards, gift paper and prints, but hoping to venture into patterned artwork on different textures, such as head wraps or tapestries – I love it when my illustrations actually become the final product! I want to create products that are as close to flat, ink on paper pieces as possible.
Do you use social media to promote yourself?
I do, Instagram is definitely my favorite as it allows me to show the process behind my work. As everything is hand drawn, there's a lot that goes into each piece. I find that people really enjoy seeing the development of a piece and being part of my creative journey.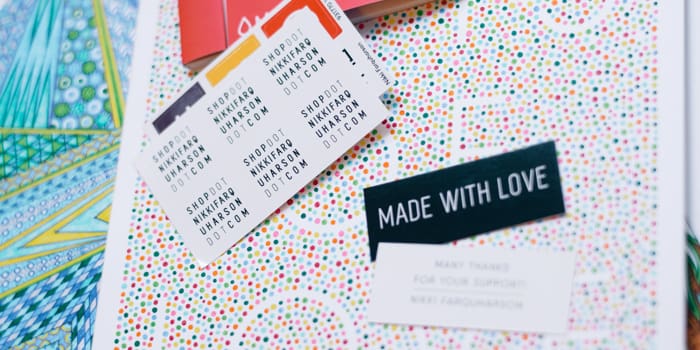 How do you use MOO?
I pride myself on producing high quality work; from the art itself right the way through to the packaging. I include my Luxe Business Card in every order as well as a MiniCard as a 'thank you' note. Every package is then sealed with a Sticker with my logo on it. It's important for me to show a genuine sense of love and care when packaging my work and MOO helps me achieve that.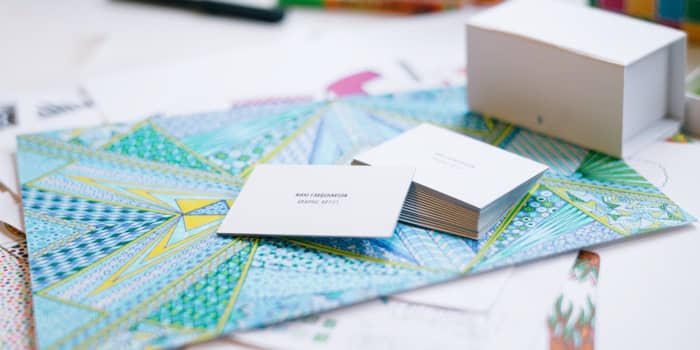 What's next for you?
I've always wanted to use my art to express my own personal views on politics and social issues, so I'm currently working on some politically inspired typographic prints to sell in my online store – I've just finished a piece centred around the word "Resist", inspired by the recent political goings-on.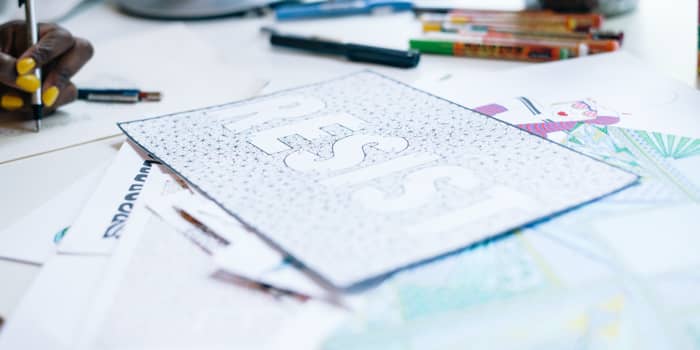 What are your tips for aspiring entrepreneurs wanting to start their own business?
I always go back to how I felt at uni whenever somebody asks me this question. I remember showing my tutor some of my illustrations – I got told to put them aside and stick to graphic design. Negative criticism has a way of crippling people. Stick to what you love, don't let anyone deter you from your ambitions, goals or passions. It really is about believing in yourself first.
Give your unboxing experience the seal of approval with Stickers
Keep in touch
Get design inspiration, business tips and special offers straight to your inbox with our MOOsletter, out every two weeks.
Sign me up!