Palettes and personalization: a guide to nailing your holiday designs
Thinking of adding a festive twist to your branding or products this year? Get advice and inspiration from these designers before diving in.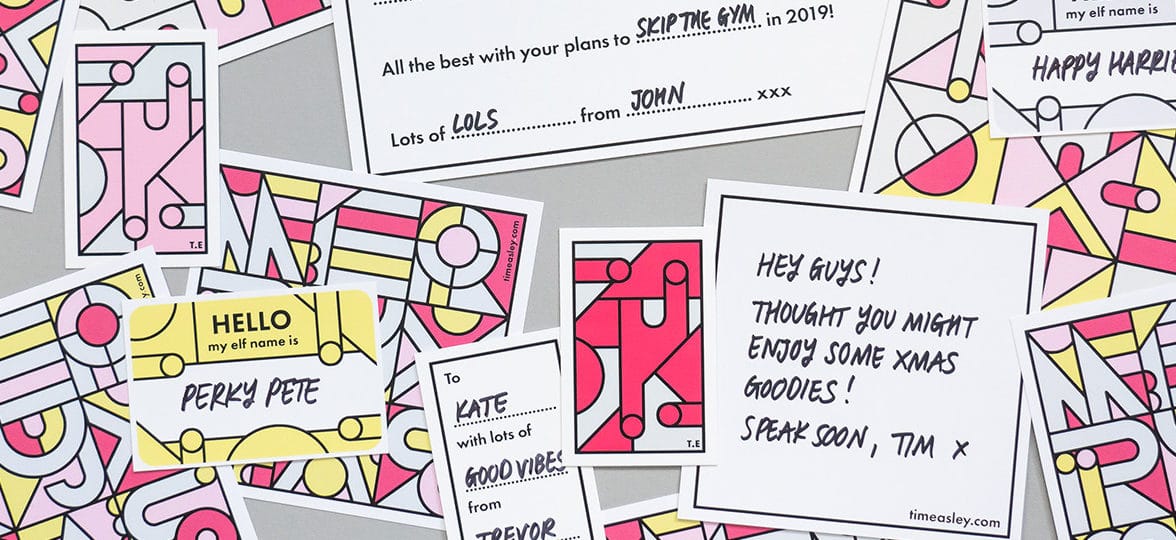 Thinking of adding a festive twist to your branding or products this year? Get advice and inspiration from these designers before diving in.
The holidays are the perfect opportunity to go all out creative with your designs – whether that's assembling promotional packs for clients, adding awesome festive extras to your product offering, or simply slipping a thank you postcard into your customer orders.
So, how do you keep your design aesthetic true to your brand while also trying to avoid the holiday clichés? Well, you take a little advice and inspiration from these awesome illustrators and designers, of course.
Check out Mélanie, Tim and Sara's tips for creating bespoke holiday designs that'll be sure to spread warm fuzzies to clients and customers alike.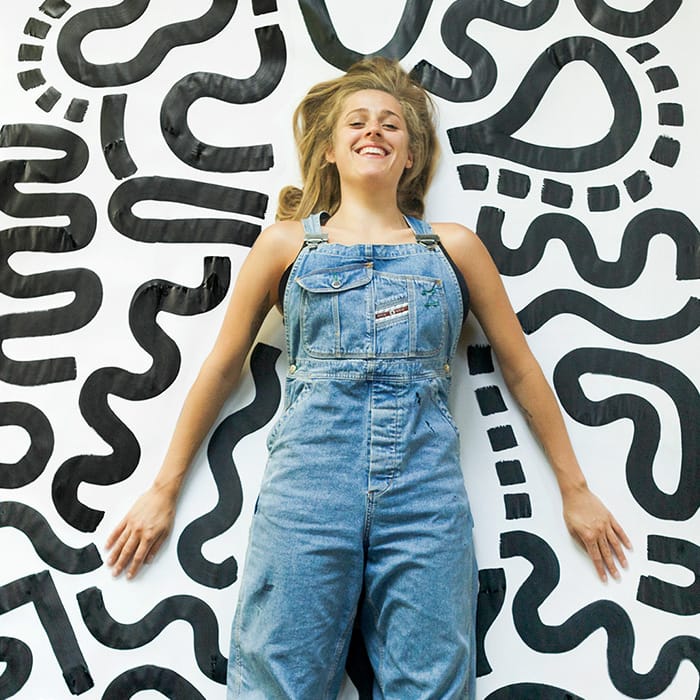 This year, illustrator and letterer Mélanie has designed a holiday-themed collection of sendalongs to wish her clients a happy year ahead. "For this holiday season, I've tried to remain as close to my style as possible—making it fun and lighthearted, but still meaningful and holiday-themed," Mélanie says. For her, the biggest detail was in the color scheme. "I came up with at least 5 different color palettes before settling for this deep ocean blue, forest green, light beige, chocolate, and millennial pink combo."
As well as beautifully designed Greeting Cards and MiniCard gift tags, Mélanie also crafted her own festive take on a classic game as an extra little surprise to share with her clients – chatterboxes. "They fit perfectly onto Square Flyers and I loved the idea of bringing this paper game back to life," Mélanie explains. "It's also a fun giveaway to have on hand when working with clients."
We were like kids on Christmas morning when we set eyes on Mélanie's Cotton Business Cards, which are designed to inspire positivity and motivation for the year ahead. "The idea is to give the cards away during the holidays for people to keep in their wallet throughout the new year and beyond," Mélanie explains. "In 2019, nothing can keep you from following your wildest dreams!"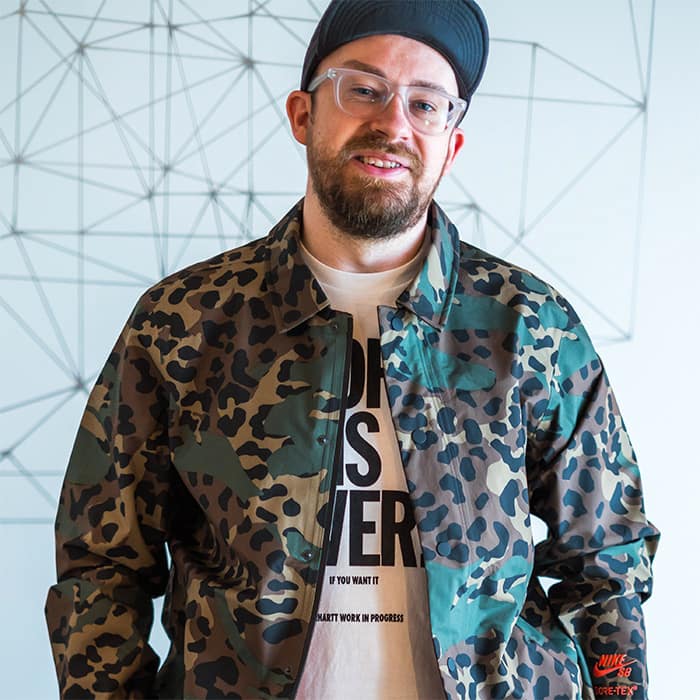 Taking a personalized approach, illustrator and designer Tim has created a customizable collection of Postcards, Gift Tags, Stickers and Notecards that embody his unique style. "I didn't want to do anything too stereotypical," says Tim, "so I steered clear of the green and red palette and went bright and cheerful. For me, it still represents the feeling of the holidays without having an overly traditional look and feel."
Tim's customizable products serve as a clever way for him to spread word of his brand—along with good tidings, of course. The cards have fill-in-the-blank phrases for clients to tailor their holiday messages for each recipient. "I wanted to send something to clients that would encourage them to share my designs around their office. With my customizable cards, people can fill them in and pass them around their studio or office space — that way, everyone in the building would see my work."
For Tim, adapting his personal branding and creating limited edition designs is less about following the crowd and more about paving his own way. "Don't worry about conforming to the traditional holiday look. It's fine to use a different palette and elements that may not usually be relevant – in fact – it can be refreshing to receive something a little different!"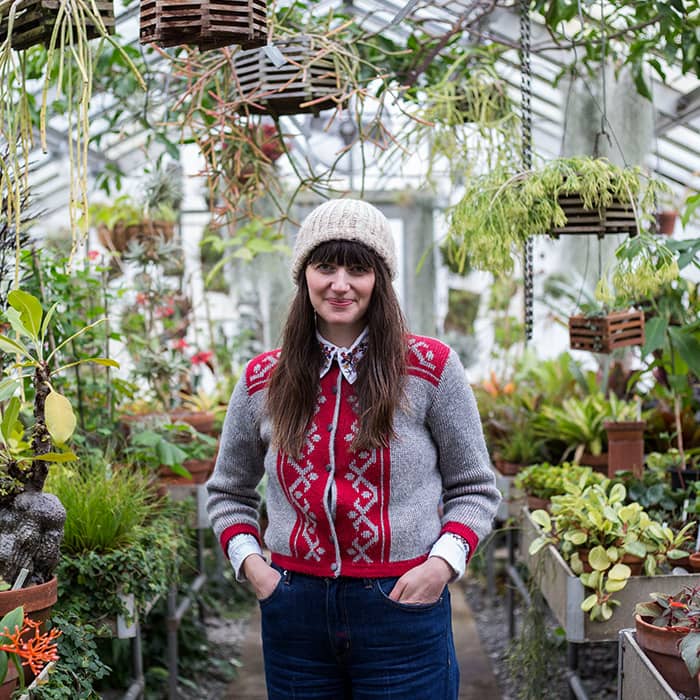 On a beach in late summer, Sara began drawing red and green foliage, snowy cottages and scarf-laden figures. Inspired by holiday walks with her family in native England, she developed a limited-edition collection of print products featuring holiday motifs for her clients and customers.
Sara decided to rework some of her older sketchbook illustrations to create a seasonal color palette and aesthetic. "These designs were a mix of inspiration – from an office party, to winter walks through a botanical wonderland," she explains. The holiday season is packed with trade shows and pop-ups, making it a great time for Sara to get her work into the hands of lots of different people. "These events are perfect for handing out Business Cards, Postcards, and fun Stickers – they really make a lasting impression," Sara says.
To keep her branding cohesive, Sara also designed seasonal packaging to decorate shipments of her new illustration book, "Botanical Painting." She created hand-drawn Stickers to finish her wrapping, and even handpainted a gold message on the back of Postcards to send along with the book as a thank-you. "I think the little details are the most important," Sara explains. "Having quality touches like beautiful Postcards and Stickers really helps elevate your work."
Keep in touch
Get design inspiration, business tips and special offers straight to your inbox with our MOOsletter, out every two weeks.
Sign me up!