All that glitters: gold foil inspiration
Our MOO community are going for gold and we can't get enough of these amazing designs – from event planning to graphic design, our customers are creative, inventive and more than a little bit brilliant.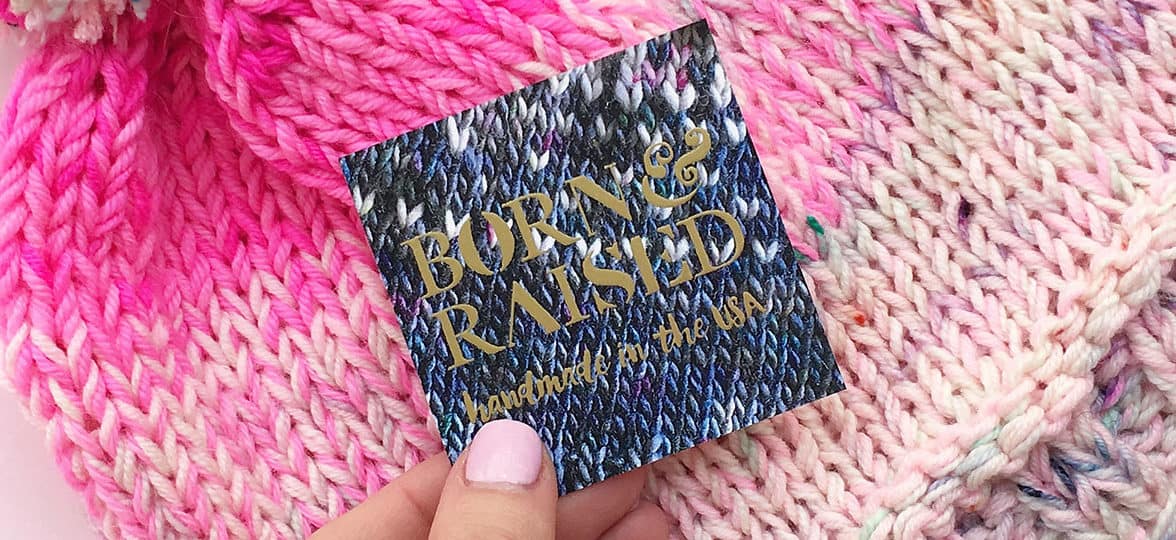 Our MOO community are going for gold and we can't get enough of these amazing designs – from event planning to graphic design, our customers are creative, inventive and more than a little bit brilliant.
This month, we wanted to share 3 entrepreneurs whose gold foil designs are giving us heart-eyes. With unique businesses from branding to knitwear, their share the stories behind their brilliant businesses and stunning designs.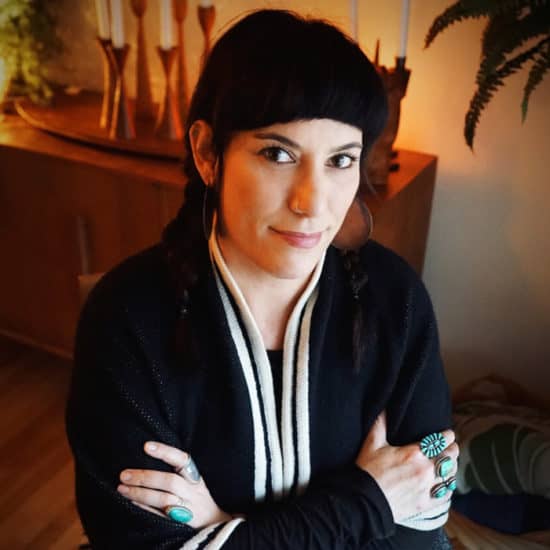 Steph Zangeneh Azam, owner of Wild Within Studio, specialises in graphic design and brand photography for women who make and do cool things. She helps them discover their brand vision, translate their dreams, and express the magic that is their Wild Within.
Steph explains, "in the beginning, I took any project that came my way. But as my business grew, I yearned for more… I didn't think about finding a niche or filling a gap. I just wanted to work with women who struggled with the same business issues I had".
When creating her business cards, Steph wanted the receiver to "feel like they'd just been handed something special, like a magical key". She kept the message clear and the design simple – her logo on the front and tagline and info on the back.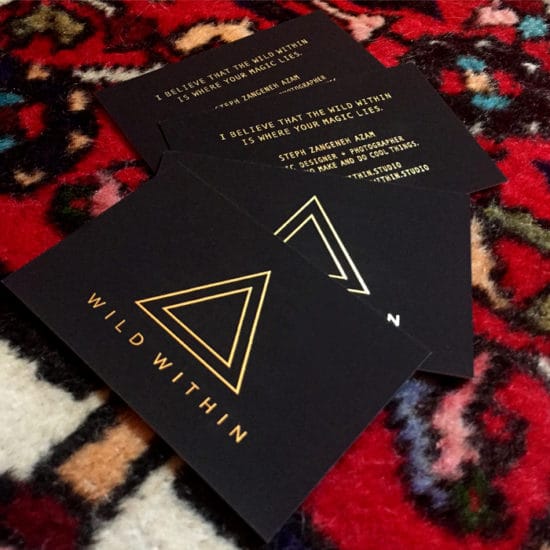 Steph chose MOO's gold foil finish, set up on a black matte background. "It gave the cards that bit of magic I was looking for". Steph adds, "I love how they look and feel! It was my first time trying the gold foil and it didn't disappoint. The cards feel solid and high-end". Steph feels proud handing her cards out and told us the typical reaction is "WOW! Cool cards, I love the way they feel!"
Create your own Gold Foil Business Cards
Born & Raised was founded by Rachel in the spring of 2015 in Melbourne, Australia. After graduating from Parsons the New School for Design in 2014, Rachel felt there was a huge gap in the market for accessible, contemporary and stylish knitwear for every member of the family. Starting as a baby and kidswear brand, B&R quickly grew into a full lifestyle label, known for their stylish knits that are long-lasting, luxurious and incredibly cute!
B&R is a brand on the go and Rachel's passion for travel has kept her business on the move over the last few years, with her continuing to design and produce goods as she travels the globe.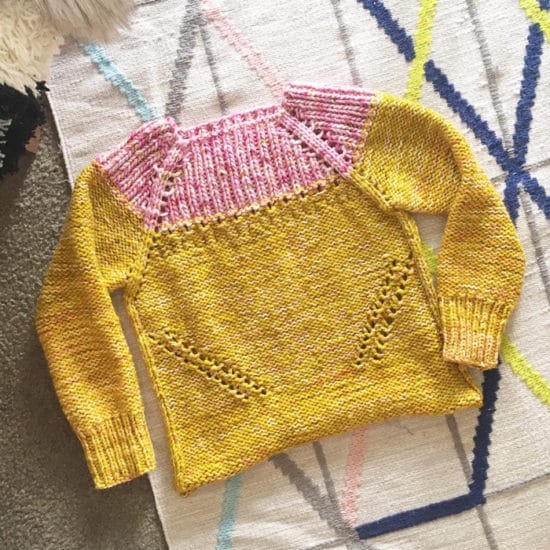 Now settled in LA, and with all of Born & Raised's products being made from start to finish in the USA, the brand was in need of a makeover. Their old business cards no longer reflected the aesthetic of the brand and Rachel wanted to highlight that her products were now made in the US. "I put my favorite B&R knits onto cards – they were such a beautiful, streamlined design on their own! I then added contrast by overlaying my logo in gold foil".
Rachel's Born & Raised business cards are square – she feels the shape really "lends itself well to the brand's aesthetic" and the cards "have an incredibly soft feel and lovely finish".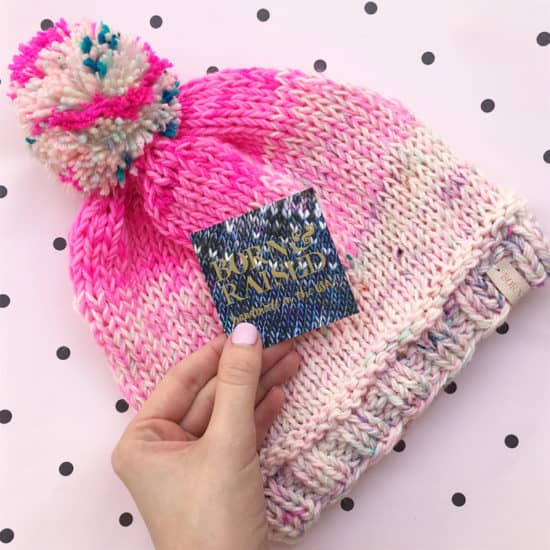 Rachel adds, "I receive so many comments on the cards and have seen a genuinely positive response to them. Sometimes when you order printed products online, there is a risk or a gamble that they won't turn out exactly the way you had imagined. Luckily for me, my business cards turned out even better! I love including my MOOcards in promotional images of my work, as they really did turn out perfectly and go hand in hand with my designs."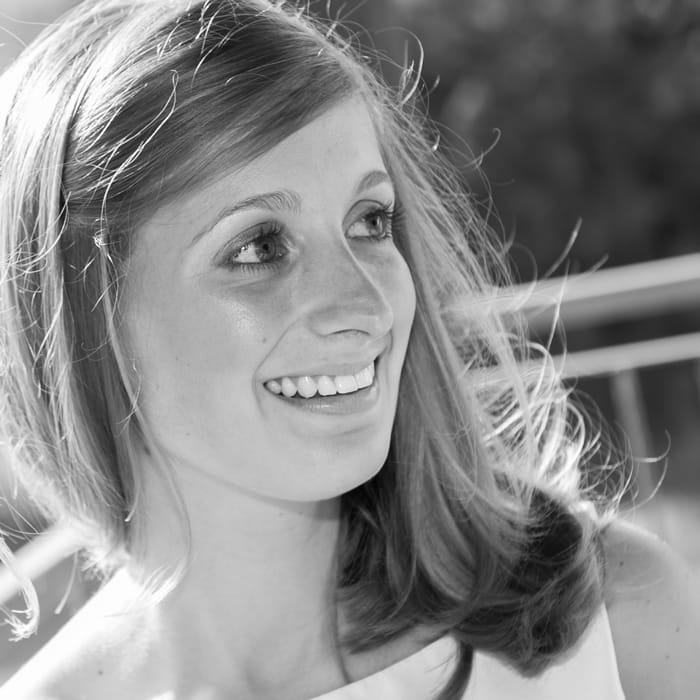 Holly is the founder and owner of Wonderlust Events. She's passionate about events and making people smile. And, with experience in both social and corporate worlds, she tells us there's nothing more satisfying than turning someone's dream into reality. "Whether people come to us with an idea or with no inspiration at all, we take them by the hand and give them the support every step of the way".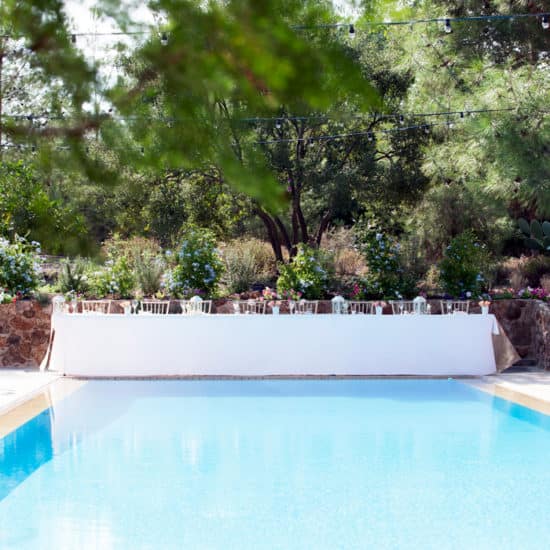 Wonderlust means 'to be in a constant state of wonder', and Holly's aim is to turn her customer's wonders into reality. The Wonderlust logo was drawn by the very talented Gabriella Croci using inspiration from Holly, while adding fantasy and magic to her ideas. When it came to designing her business cards, Holly and Gabriella wanted to show off the stunning logo in gold foil on a dark background, and for it to convey elegance. On the other side, they wanted to demonstrate simplicity, keeping it to the basics of what people want to extract from a business card.
Holly adds: "I love the feel of my business cards and the gold foil really helps my logo stand out. Everyone has mentioned the quality of the cards, how different they are and how much they love the logo."
Make your business shine with Gold Foil Business Cards
Keep in touch
Get design inspiration, business tips and special offers straight to your inbox with our MOOsletter, out every two weeks.
Sign me up!