Crafty calligraphy meets beautiful business cards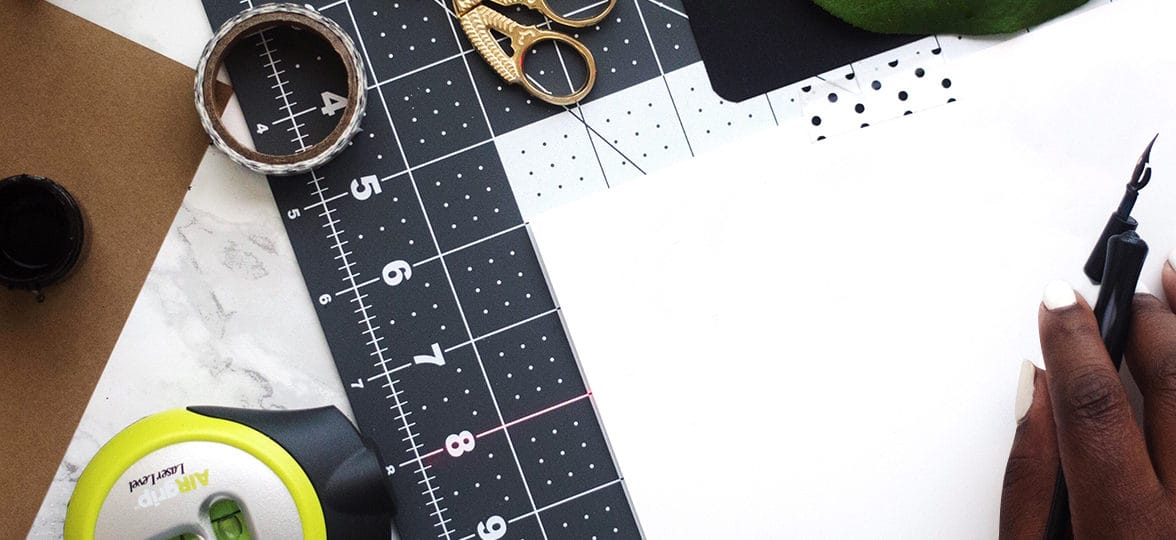 We're complete suckers for beautiful handwriting, and if you're anything like us, you will be too! We were totally blown away by these two calligraphers – their wonderful talent, modern take on the craft and their way of incorporating their work into their business cards.
Meet Shelly and Mai – these wonderful ladies both specialize in modern calligraphy, each putting their own touch on the craft and each kind enough to share the story behind their businesses and stunning designs. We hope they'll inspire you as much as they did us – we're off to brush up on our handwriting!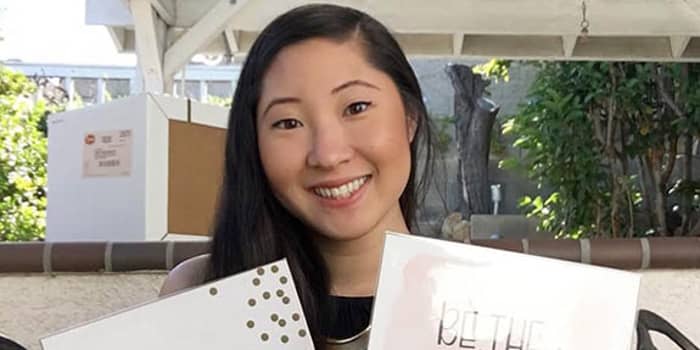 Shelly Kim is a modern calligrapher based in Southern California. Shelly has always had a love for crafts and typography and first started teaching herself modern calligraphy back in 2015 – her purpose was to spread positivity by sharing quotes on social media. Shelly believes in motivating and uplifting one another, which is one of the main reasons she created Letters By Shells.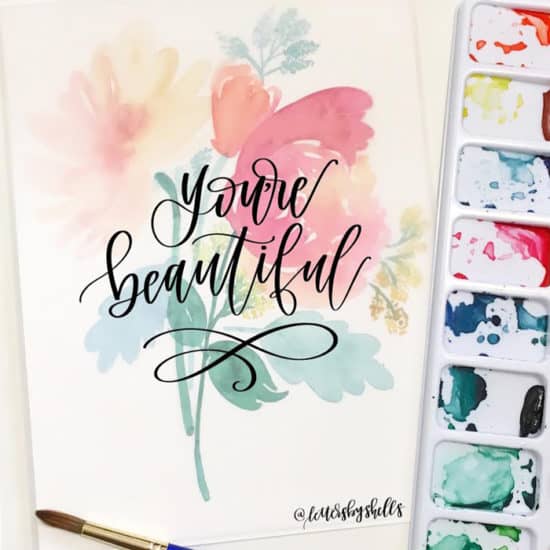 Before she started her calligraphy journey, Shelly was working full-time in a corporate office but she knew it wasn't for her. She now guides undergraduate students, helping them discover their career path and is studying for her masters degree in the same field.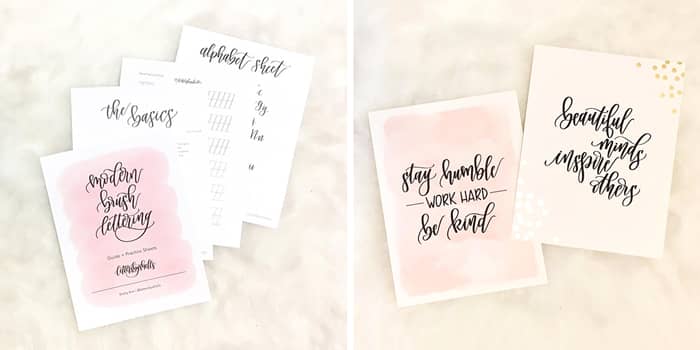 Shelly combines her love of teaching with her love of calligraphy – she hosts workshops in the OC and LA area at the weekends, teaching others the beauty of brush lettering. Her practice sheets and guides on how to get started can also be bought from her Etsy shop. Shelly's inspiration comes from meeting new people, friends, family, and from other artists and calligraphers. She's constantly looking for new ways to spread positive vibes through her lettering.
When it came to creating her cards, Shelly told us: "I really wanted to represent and incorporate my personality into my business cards. It was important that my business cards and the color scheme matched my work. I still use my original logo from when I first started modern calligraphy – it's a constant reminder of the journey I've been on and how much I've grown. I love the Original Square Business Cards with a matte finish and the Gold Foil Square Business Cards. My cards represent who I am and the work that I do. It's everything I expected my business card to be, and more! I'm impressed by the quality of the paper and print – MOO was able to capture my vision and turn it into a reality!
Put your personality onto Square Business Cards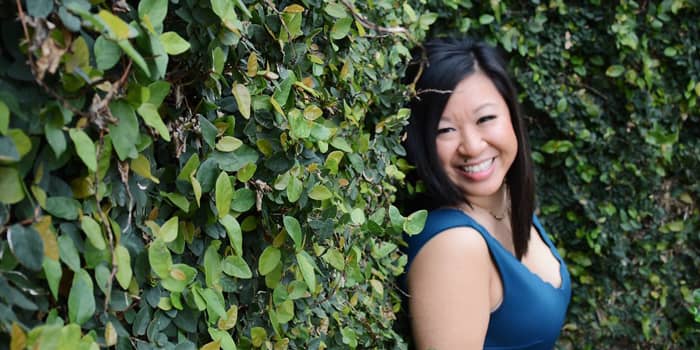 Mai Tran, based in San Diego, runs her own boutique art studio – Oh Mai! Art Creations (aka OMAC). She offers custom calligraphy and design services ranging from envelope addressing to entire wedding invitation suites, vintage wooden pieces and chalkboard art.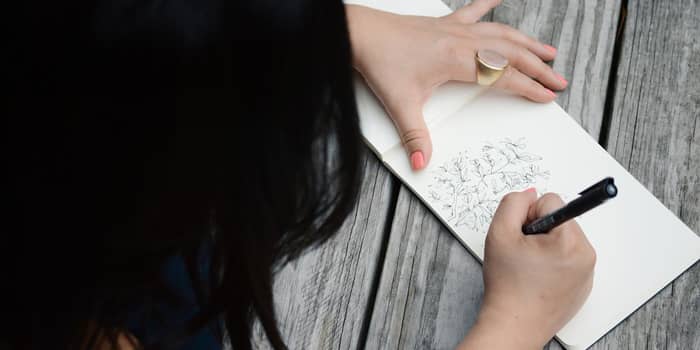 Mai is drawn to natural elements like greenery, succulents, and florals and whilst she often finds inspiration in her day-to-day, most of Mai's inspiration is drawn from her clients: "I love listening to their visions and ideas and hearing the excitement in their voices. I take all of it in as part of my creative process. My 'art creations' tell a story about a person/persons or event through something I design. It's unique. It may not significantly change the world, but each piece allows a person to see their story in their hands".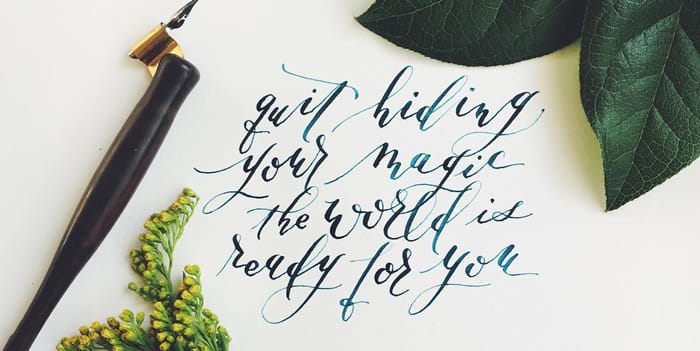 "I'm an artist, calligrapher, designer and illustrator, and I wanted my business cards to reflect all of that without being "text" heavy. I love that I was able to upload multiple photos of my artwork on the back of each business card – plus there's no upcharge for it, which is even sweeter! Most importantly, when I give my business cards out, I can pick the one that represents the service the client wants. Each business card is essentially a mini, portable portfolio".
Mai chose Standard Business Cards in a matte finish: "I prefer the matte finish, because it has a more natural and organic feel to it. The paper stock is good – it doesn't tear or bend easily and the printing quality is excellent! My #MOOcards do an excellent job of representing me as an artist, calligrapher, designer and illustrator. Plus, people really get excited about the rounded corners – it's such a small detail but adds a special little touch. My cards are very professional but still have that personal touch and "OMAC" style and flair".
Create your portable portfolio with Printfinity
Keep in touch
Get design inspiration, business tips and special offers straight to your inbox with our MOOsletter, out every two weeks.
Sign me up!