Home staging tips for real estate success
Want to create wow factor for your client's home showing? Here's how to transform that first in-person visit into a big saleable impression.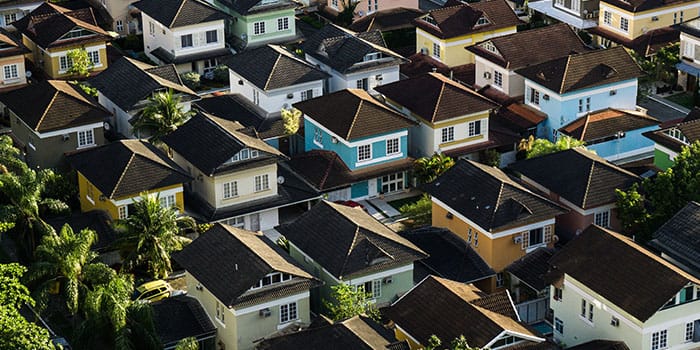 A home walkthrough is very much like any other shopping experience. It's a chance for potential buyers to get a feel for the space, lighting, furniture and more—emphasis on "feel." Get to know why home staging can be the touch that turns the tables from initial sniff to must-have sale.
According to the National Association of Realtors, in 2017, 49% of buyers' agents cited that home staging had an effect on most buyers' view of the home. About one-third of buyer's agents said that staging increased the dollar value offered between one and five percent compared to similar homes on the market not staged.
On the other side, 39% of sellers' agents stated that staging a home greatly decreases the amount of time the home is on the market. What's not to love? Here are some ways to make staging work for you—from the get-go into the long run.
Network your way into the community
It goes without saying that the home you're showing to a prospective buyer comes with more than curb appeal. We don't have to tell you how much a neighborhood matters to homeowners—from the schools to the small businesses nearby. So why not bring the neighborhood into the selling process? Here's how:
Build relationships with small businesses, independent service providers and solopreneurs by inviting them to participate your home staging project for mutual benefit.

Find local artists and ask them if they'd like to consign or show their artwork inside the home. Choose styles of art that reflect the area such as beach scenes for coastal towns or abstract art for more urban areas.

Use local artisans and designers like woodworkers to showcase custom furnishings that might become conversation pieces in the home. Imagine an upcycled entryway cabinet made from woods native to the region. It's great marketing for craftspeople and an asset for your showing.

Negotiate with local bakeries or caterers to prepare small menu tastings for

open houses

. They get to sample their products; you get some free or discount snack platters.
Remember that through every encounter, you have an opportunity to get to know the neighborhood from its insiders and stock up on selling points for the home sale.
Turn every encounter into a referral opportunity
Meeting shop owners and service providers in the community can only help to build relationships for the long run. A face-to-face connection may make the difference between passing along your Business Card versus allowing you to pin a few to the corkboard.
It's worth underscoring that your home staging project also serves as a new opportunity, helping local businesses advertise to a captive audience they might not otherwise meet while also opening new channels of word of mouth marketing for you. Offer to take copies of menus or their business cards to leave on your sign-in table. And make sure you connect on social media for future mentions. It's about neighbors helping neighbors after all. Getting to know each other may help keep your service top of mind when the time comes for referral.
Market your open house with ease
After you've done the legwork to line up local help for your home staging, make the most of the connections through your real estate marketing material. Instead of a traditional print Flyer with property photos and standard listing information, create a neighborhood description section in your Flyer where you highlight the service providers who participated. Include their logos as a thank you for their goods and services. And in exchange, ask to leave your Business Cards at their customer counters.
You may even try to put a small co-op marketing campaign together and get everyone involved to share in a direct mailer, newsletter or email campaign that announces what's new in the neighborhood. Don't be shy about inviting them to the open house. Tight communities talk, and you may stumble upon more prospects through a genuine conversation.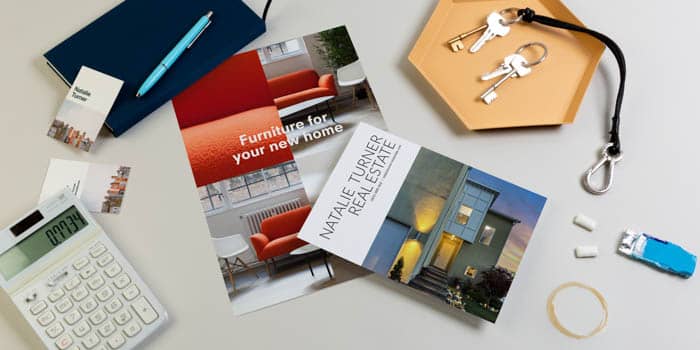 Make a habit of it
During your home walkthroughs, take note of what potential buyers notice or on what they comment. If a local artist or service provider gets a lot of interest, see if you can sign that person up for home staging projects to come. Consider creating a network of go-to local business owners to replicate a successful experience on your future home sales. There may even be neighborhood artist or small business organizations you can call upon to rotate services through the seasons.
The home staging process creates good business opportunities for a local network of providers. Partnering with small businesses is also a great way to become known as one of the best real estate representatives in the area. In the end, home staging is a double win. It helps improve the present buying experience as well as open and build local relationships for future business to come.
Keep in touch
Get design inspiration, business tips and special offers straight to your inbox with our MOOsletter, out every two weeks.
Sign me up!