Welcome back employees with these return-to-work ideas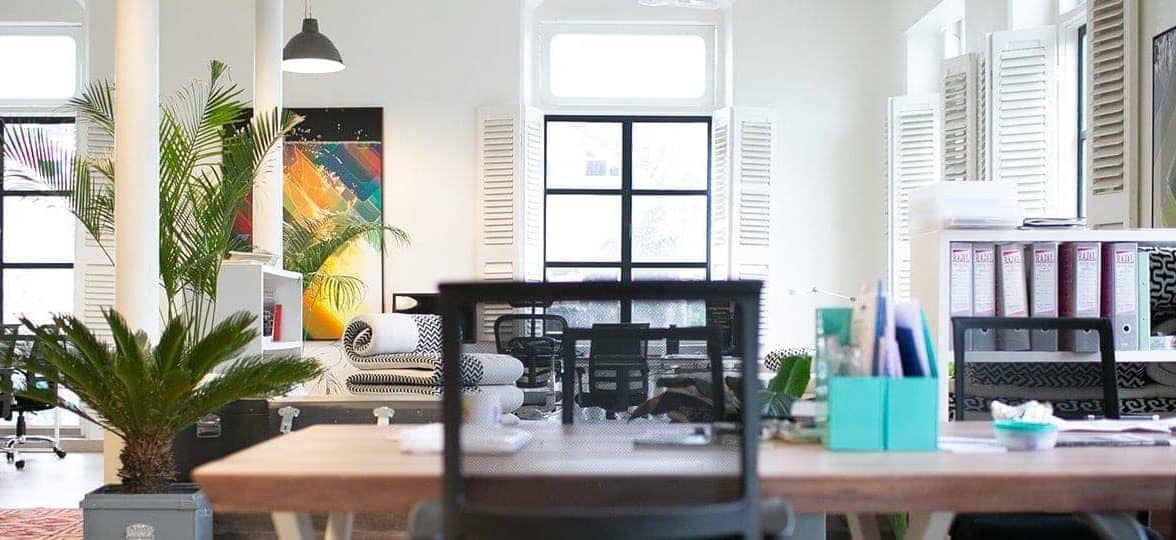 If you're like many, welcoming back employees and moving toward in-person activities has been a whirlwind of emotions: from initial reservations for some to pure excitement for others.
This cycle isn't just happening in bars and restaurants, but in the workplace as well. After an extended period of remote work, many companies are starting to require their employees to report to the office at least some of the time — or just offering it as an option. To smooth out the transition, team leaders can use team-building activities to welcome employees back. Doing so won't just add a little levity to what could be a stressful time for some but will set the tone for your office culture moving forward. 
The most important welcome back ever
While many companies plan to continue making remote work an essential part of what they do, the shift back to at least some time in the office is clearly beginning. In a PwC survey of 133 executives from the beginning of 2021, almost all (89%) said they believed employees need to come into the office at least once a week for a strong company culture. More than 1 in 5 said they'd like to see their employees work in person all five days of the week.
For employees, meanwhile, excitement is a little more mixed. Almost 1 in 3 employees surveyed in the same PwC report said they would prefer to stay permanently remote. To win over holdouts, leadership needs to look for ways to create the kind of office culture that feels exciting and worth returning to. For those employees who are looking forward to an in-person environment, the reason is simple: It's all about the people. According to a survey from the Society for Human Resources Management, the top reasons employees want to return to the office include in-person work conversations, lunches and happy hours. Smart leaders should leverage what workers already love about their office culture to boost morale and make in-person work feel exciting.
The first days back in the office are your chance to set the tone and build the kind of office culture that will keep employees happy and motivated. That means choosing activities that help employees, especially new hires who haven't had a chance to be in the office, bond with each other. These welcome back to work ideas are also a great way to reinforce the kinds of values your organisation holds and remind employees what a cohesive office culture looks like.
Welcome back to work ideas that are sure to please
Now that you understand the importance of a welcome back event, the question is: What kinds of back-to-office ideas will inspire and set the tone? Look no further for a little inspiration:
Pick the right 'get to know you' games
Let's start with some "welcome back to work" activities to break the ice.
Whether at corporate events or summer camp as a kid, you're probably very familiar with icebreaker games. These activities are a staple for a reason, however. During the pandemic, your office may have added team members who have never actually set foot in your office — until now. While small talk on Zoom meetings is one thing, ensuring these employees get the full office experience — from birthday parties to water cooler talk — is essential to maintaining morale, and ultimately, retention. Some great office team building activities include group competitions, charity events in the community and even holding brainstorming sessions in a fun spot outside the office, like a local brewery.
Want to take the support a step further? The Harvard Business Review recommends creating a "buddy" system for new hires, which also works as a great back-to-work activity. Receiving wisdom and guidance from a friendly face (preferably in person, if possible) can help new hires feel welcome during a stressful time.   
Go outdoors!
Just because it's now safe to return to the office doesn't mean you and your employees can't still take time to enjoy the great outdoors as a group. Return-to-work activities don't need to be IN the office! Simple ways to get out of the cubicle include a lunch out on the town, a scavenger hunt that gets the competitive juices flowing or an excursion to a nearby park. 
These activities give employees a chance to talk in person in a setting besides the office and can even help new hires get to know the neighborhood — building a connection with the office as a place. Bonus points for supporting some of the local businesses that share your office area — they would probably love the assistance after a challenging year. 
Give a welcoming gift basket
Looking for more tangible welcome back ideas? Nothing says "we missed you" quite like a basket of cookies, candy and even a gift card or two with a kind Greeting Card attached. These baskets let your employees know you appreciate the time they're taking to make the transition to the office smooth and exciting. Plus, it's a great way to show off that you know what kind of candy your team likes! 
To go the extra mile, try including a Hardcover Notebook or other useful item customised with your company's logo. This little gift can help build affinity and company unity in a way that's challenging to do over a computer screen.
Putting it into action: How WeWork prepared to welcome back employees
Looking to see how a real-life company turned their welcome back to work ideas into reality? Look no further than WeWork. 
As a company specialising in offering flexible office space solutions, WeWork has put in the effort to make the return to the office as safe and comfortable as possible — not only for their customers but their own employees as well. Throughout the pandemic, WeWork community managers worked hard to ensure teams still felt connected to each other even while working apart. As they've begun transitioning back to in-person work at their offices around the world, the company continues to find creative ways to make employees feel like part of a larger culture. Of course, sustainable Masks from MOO have also helped WeWork employees and users feel safe as they return to work.
The welcome back to work process began well before the idea of returning to the office seemed possible. Throughout the height of the pandemic, WeWork community leaders made team culture and bonding activities a priority. In the company's New York City office, for example, leaders encouraged employees to reach out and check in on each other, whether they were close before the pandemic or not. Now that it's safe to do so, the NYC team is looking to hold outdoor in-person events, and expecting the socialising they did online to pay dividends.
Thousands of miles south, in WeWork's Medellín, Columbia space, team leaders prepared for the return to work with personalised welcome notes and candy at each desk. Like in New York, these kind gestures built on the team-building work that was already happening during the pandemic. From team bonding to small gifts, WeWork leaders across the world embraced the full potential of a welcoming experience.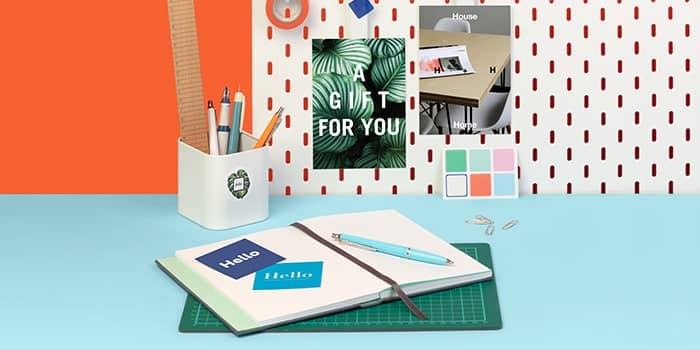 Want to bring your "welcome back" ideas to life with custom goodies for the whole team?  MOO has the Business Printing services you're looking for.
Fill out the form here and a friendly Account Manager will reach out to you.
Keep in touch
Get design inspiration, business tips and special offers straight to your inbox with our MOOsletter, out every two weeks.
Sign me up!