"Never underestimate the power of community.": How Evermore London built a mindful luxury candle brand
Sarah Bell swapped her 9-5 for wicks and wax when she launched her very own candle company, Evermore London. Striking off the use of plastic wrapping and favouring natural waxes and recyclable materials, Evermore are lighting up the candle industry with a mindful approach to luxury.
MOO talks to Sarah about sustainability, how Evermore London's re-brand has brought new opportunities, and the power of community in the small business world.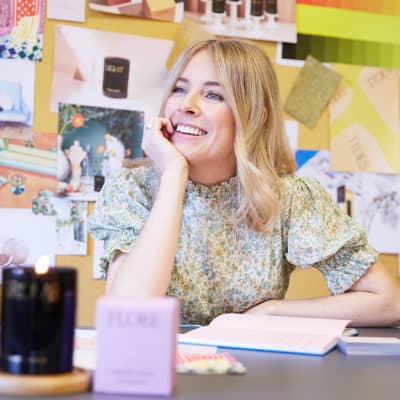 What were you doing before you started your business?
I started making candles as a hobby around four years ago when I was working in social media and content for fashion and beauty brands. I'd reached a point in my career where I knew that climbing the corporate ladder wasn't for me, and that's when I caught the bug for doing my own thing. My passion project quickly grew into a small business, and I've never looked back.
What sparked the idea to start making candles? 
I've always loved candles and fragrances, and even from a young age I was always crafting and creating. I decided to revisit making something with my own hands and bought myself a candle-making kit online.
That's when I realised just how many candles were made with paraffin wax and synthetic fragrances. I thought there must be a more natural, authentic way to create them, and I soon became obsessed with researching essential oils and natural waxes.

Sustainability is hugely important to you, how do you bring this passion to Evermore?
The brand has always had a real affinity with the natural world, and that's down to my own love of nature and the environment. Our recent re-brand was over a year in the making, and during that time I became highly sensitive to my own choices and the impact they have on the planet.
 I wanted to make sure that sustainability was at the heart of my business. We don't claim to be perfect, but we try our best to tread lightly on the planet and give back to charities that support the environment ⁠— especially now we're facing a climate crisis.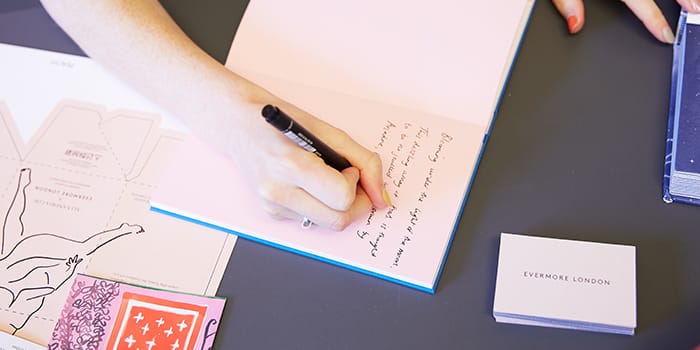 What extra challenges does being mindful of the planet bring?
We put so much consideration into what goes into our products, and that means that not all the ingredients we choose can be found in the UK. If we could do this, we would, but we do take other steps to soften our impact.
We try to make sure that each element is a locally sourced as possible, choose to sea-freight rather than air-freight, and we pour our candles into jars that are designed to be reused long after the wax has melted. We want people to give them a second life ⁠— maybe as toothbrush holders or pen pots.

You recently launched your re-brand with some beautiful candle packaging, how did you know it was time to change your visual identity?
As we've grown, it's been amazing to really up our packaging game. I love the original Evermore, the aesthetic and everything the business achieved, but now the brand finally feels like where it needs to be. The re-brand was sparked simply because I'd reached my limit of how much product I could produce in the studio, so being faced with expanding my business gave me the chance to rethink our identity as well as our production process.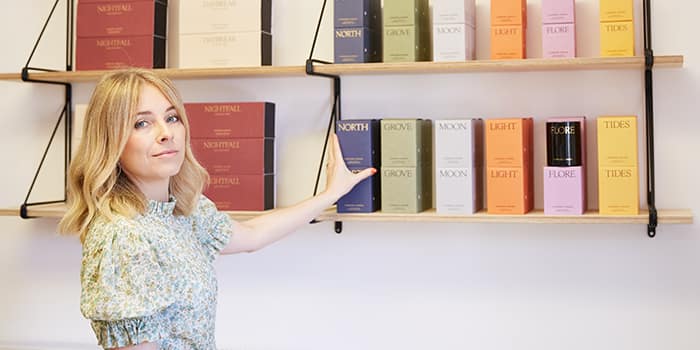 What kind of opportunities has a fresh identity given your brand?
Since the re-brand, we've been really lucky to land some fantastic stockists, including some of the UK's most iconic department stores like Fenwick and Fortnum & Mason. I've always relied on Instagram as my marketing platform, but that's changed a little since the new algorithm kicked into gear. 
When it comes to promoting our business, working with like-minded brands feels like a natural way for us to expand our reach, whether that's through studio visits or supplying candles to hotels. This way, we get to build fantastic relationships while also introducing Evermore to a wider audience.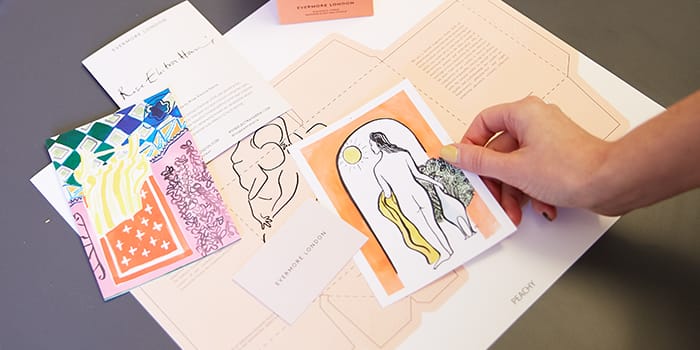 You recently collaborated with designer Rose Electra Harris on some Postcards to include with your candles. How do you find the right collaborators for your brand?
Whether we're choosing a stockist or finding artists to collaborate with, we always love working with like-minded businesses that share our passion for design, colour and ethical values. 
When we collaborated with Rosa, the brief was loosely based on the London Design Festival, but we really wanted the execution to be of her own creativity and interpretation. Our collaborations will always have a loose theme, but we want to give the artists freedom. All we ask is that the artists use our box colours in their work to keep the visual connection consistent with Evermore's brand identity.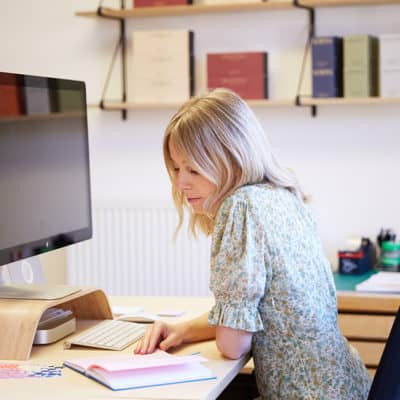 How does including a printed keepsake help you connect with your customers?
We want to give our customers a little something extra when they buy a candle, and art is becoming so much more accessible these days thanks to the great work by companies like Partnership Editions.
Our customers are interested in art and design, so running limited edition Postcards gives them something meaningful that they can keep for themselves or pass on as a gift. We're really excited to develop this concept even further next year, and already have exciting collaboration lined up for Valentine's Day.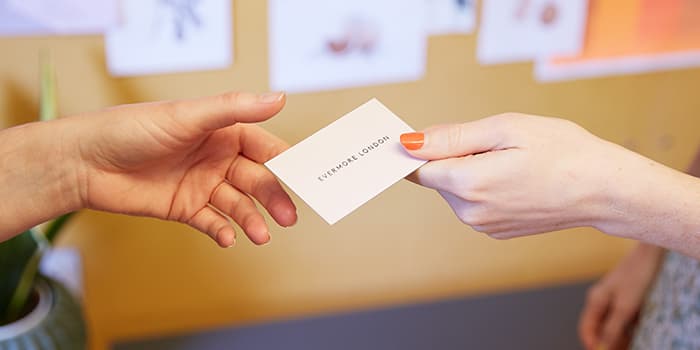 Do you have any advice for how brands and creatives can build meaningful collaborations?
When working with other businesses, I would say figure out where you sit in the market. It's really valuable to find like-minded brands who operate in other sectors, but appeal to your target audience. Reach out and build relationships, and never underestimate the power of community.
Print your own collaborations to life on
Postcards
Keep in touch
Get design inspiration, business tips and special offers straight to your inbox with our MOOsletter, out every two weeks.
Sign me up!