Meet the #MOOcrew: Sona, Marketing Project Manager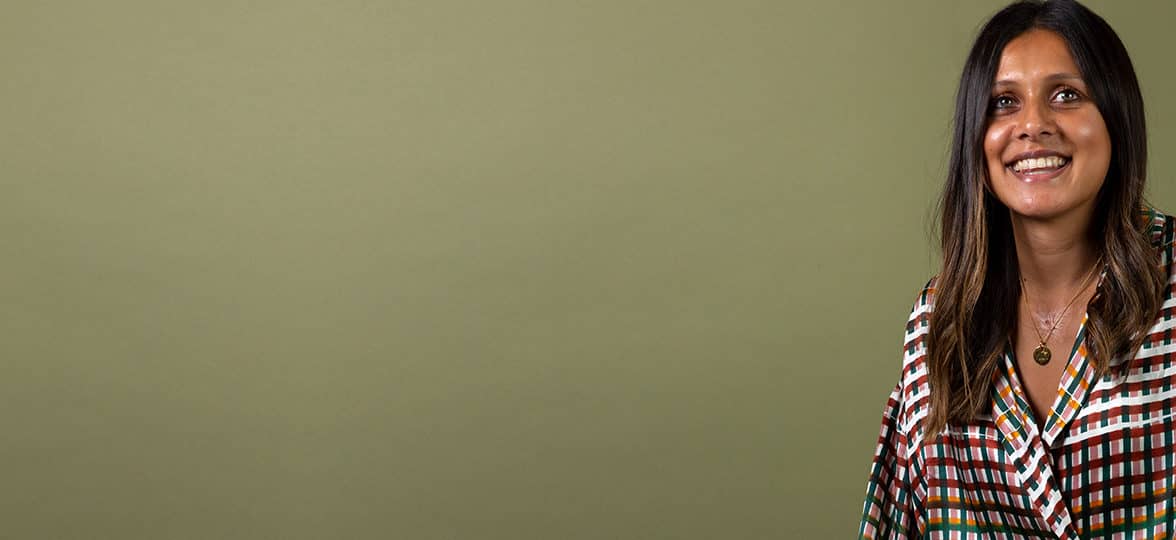 Our MOOcrew are a pretty wonderful bunch. Want to know what it's like to work with us? Take a peek at a typical day at our HQ.
Sona Shah
Hey all! I'm Sona, a Project Manager at MOO and sit within the Marketing teams. I've been at MOO a year and a half now.

At MOO, I'm responsible for…
Managing a number of projects that touch the marketing department, most commonly our global sales campaigns and annual holiday campaign. I've also worked on projects like the redesign of our packaging, the launch of a new product and our direct mail campaigns.
I got my role at MOO by…
Bumping into MOO at the Silicon Milkroundabout fair a couple of years ago.
My morning routine is…
Usually having a quick coffee and smoothie before I get to work. Once I get in, I check my emails first thing to see if there's anything urgent and then have a look at what I've got on for the day before I have a little wander and catch up with my teammates.
A typical working day is…
Varied depending on what I've projects I've got on. Typically, I spend a portion of my day liaising with our translators, agencies and internal stakeholders to ensure all our copy gets translated and ready for stakeholders to execute with. Aside from that, my day consists of check-in meetings for all my projects to ensure they're all on track or to address any obstacles that stakeholders might be experiencing. Plus some time where I go through project plans, timelines, reporting, notes from meetings.
Something people don't know about my role is…
Aside from managing projects, I also look after the translation process at MOO to make sure all our copy and assets are localised for different language markets.
My proudest moment at MOO was…
Lots of different moments, but when the strategy I had put together to improve our translation process at MOO got approved, that was quite a big win!
The thing I like most about working at MOO is…
The flexibility – I'm given the freedom to work in a way that works best for me! The office space is great too.
On the weekend, you'll find me…
Researching my next place to travel, looking up fashion – bloggers, clothes etc., seeing friends and exploring London – trying to go to new restaurants.
If I wasn't doing this as a career, I'd be…
An architect, interior designer or a spy.
The best career advice I've ever been given…
Always be honest. Don't be afraid of failing.
Stay tuned. We'll keep hosting guest blogs from one of our crew across the business to tell you what it's really like to work at MOO HQ. Up next, we've got Marcus, our Software Engineer.
Keep in touch
Get design inspiration, business tips and special offers straight to your inbox with our MOOsletter, out every two weeks.
Sign me up!