They make MOO: Meet Hannah, new business sales manager
Hannah tells us about her motto, her favourite Instagram accounts, and her take on hybrid working.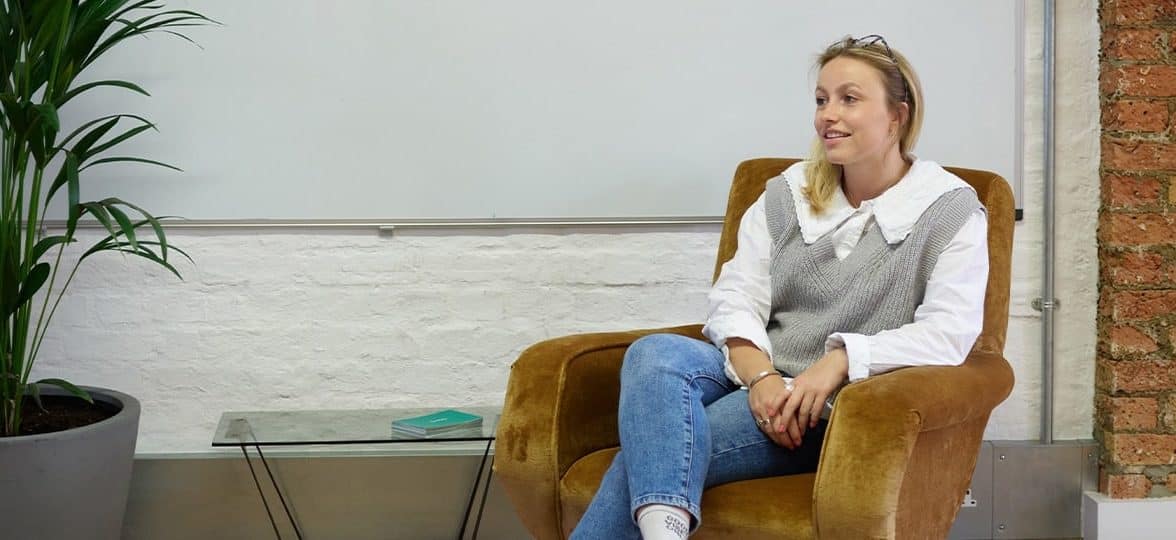 It takes a talented bunch to make the MOO magic happen. Lucky for us, that's exactly what we're made of. Meet the people who make MOO a great place to work.
Hannah Hawkesley is a new business sales manager in the London team. She's also a nature seeker, an art lover and the ultimate people person. We stacked a deck of questions in front of her and let chance decide her (interview) fate.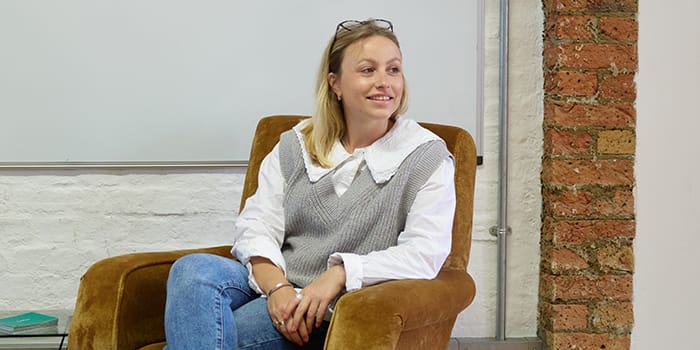 What do you do at MOO?
I am one of the new business sales managers, based in the UK. I manage a team of account executives based in our London and Providence offices. 
What do you like the most about your job?
I have an eclectic, diverse and high energy team which I love working with. I enjoy celebrating their success and recognizing them for all the value-add activities they do, the exciting projects they work on and when they go above and beyond their role. 
Who's worth a follow on Instagram?
I enjoy travel and nature-based Instagram accounts. Some of my favourites I'd definitely recommend are @earthpix @natgeo @paditv @condenasttraveller @vacationleader @made2travel – and the list goes on and on… 
What does your typical working day look like?
Typically my mornings are more admin and preparation based, while my afternoons become very meeting heavy when the US team start their day. Typically, you will find me in 1-1s with my team members or department meetings and strategy sessions.
What's the most important thing you've learned?
How to build remote relationships with colleagues in other parts of the world. I find injecting some fun activities into the month fills the team with energy and reminds us we are all human. Some activities we've enjoyed as a team have been to create twenty quick-fire question videos to share with the department so that they can get to know more about their personalities. 
This has been a really useful icebreaker, particularly for new joiners. We also run monthly competitions which involve games and fun prizes (and serious metrics of course). This week the team prepared an MTV Cribs video to showcase their favourite room in their house and the contents of the fridge!
What's your take on hybrid working?
Hybrid working is all about balance for me. Balance of autonomy while knowing I have face-to-face support when I need it. Balance of environment, too. I know certain day-to-day tasks will be completed more productively at home while some bigger projects require agility and people. Then lastly, the ultimate balance of work versus personal commitments and responsibilities. 
What would your motto be?
Something on the lines of "Live to excess": eat loads, travel loads, enjoy loads… 
What's your morning routine?
It's a short routine: wake up to Classical FM at 8am, shower, dress, drink a (caramel) coffee, eat muesli and dates, write a day plan of priorities, change to Radio 2 and then get started at 9am!
If you weren't doing this as a career, what would you do?
I always loved the idea of being an art curator for high net worth individuals, where I get to jet off around the world to find the next Jeff Koons or Damien Hirst. 
What do you do to recharge?
My recharge is usually centered towards going on holiday or at least leaving London for some respite. I just came back from a 16-day trip to Costa Rica but they aren't always that big! Sometimes all I need is a visit to my parents' house for a Sunday Roast or enjoy a game of squash at the weekend. 
Recently my old university friends and I set up a book club. We've been pulling names from a hat each month and they then have to choose the book, location and cuisine. It's mostly with the excuse for a week day dinner catch-up but can help to recalibrate (top book so far was 'Into the Wild'!)
How do your own values match with MOO's?
I resonate most with Keep it Human and Tackle it Together the most. I love working with people and the MOOsters are the best type of people!
Want to join the MOO crew? Connect with us on LinkedIn and check out our current vacancies here.
Keep in touch
Get design inspiration, business tips and special offers straight to your inbox with our MOOsletter, out every two weeks.
Sign me up!