How Acrylicize brings art outside of the gallery
The story of how one art student transformed his university art project into a global business.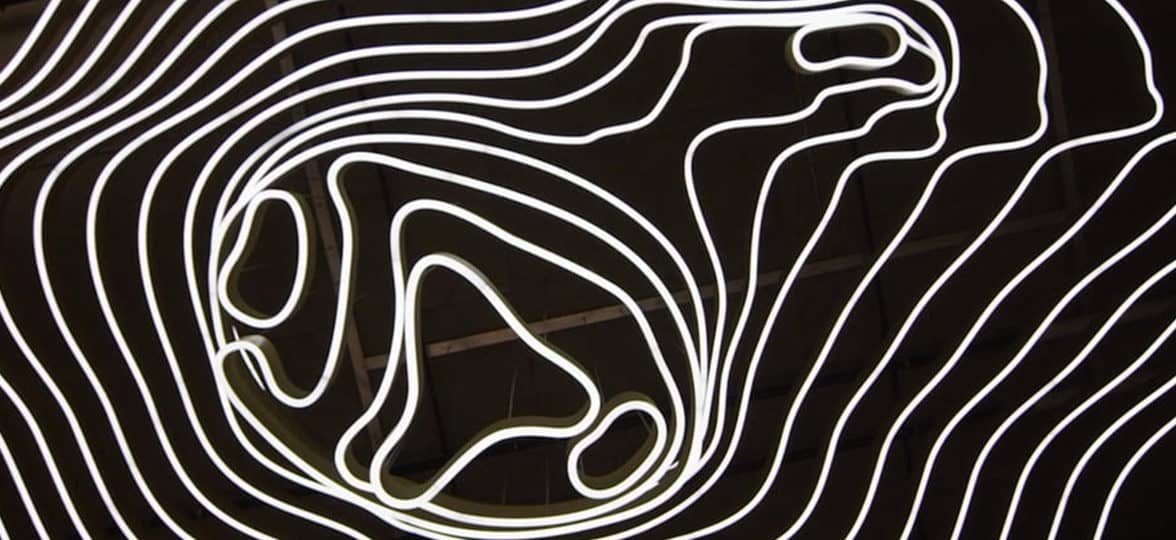 The story of how one art student transformed his university art project into a global business.
The seed of Acrylicize was planted when James Burke, the design studio's founder, was in a college art class. His professor questioned if his project–– a piece of graffiti–– was actually art. This challenge formed strong roots in Burke's brain. As a result, his final college project was about making art less dependent on gallery space, and more accessible to the masses.
"Part of my final degree was acrylic pictures on walls, which were designed to communicate the idea of art as commodity," Burke told MOO. "I hung price tags from the work, not to sell the work, but to reinforce the idea of art has having a tangible quality to it… And everyone wanted to buy the pieces."
This success made Burke resistant to let go of the project after graduation. He felt that he was truly learning how to connect people with the art world.
"The mother of all pitches"
Burke believed in this mission so strongly that he decided to build a business around the concept with one of his best friends, Paul Arad. Burke took care of the conceptual narratives of their projects, while Arad found people who were interested in buying the work. " We are a team and we've been a team ever since," Burke said. "We are very different from each other and that's why it works so well."
The dynamic duo got their first big break when they pitched an acrylic panel product to put on the walls of Wembley Stadium, then in construction. Their dream was to tell the stories of what had happened previously on the grounds, and pair them  alongside modern-day images. As Acrylicize says on their website, the two outlined "the significant role art and photography could play in infusing the new stadium with the spirit of the old hallowed turf."
Despite their lack of experience–– and because of their huge amount of passion–– the two won the pitch." That's when we realized that art has the amazing ability to tell stories and to articulate the essence of a particular brand," Burke said.
Mixing advertising and art
From that point on, Acrylicize focused on using art to tell stories. "For a brand, that might be about how you engage your workforce," Burke explained. There is a story behind every company, and Burke argues that illustrating a company history for employees can help them feel more connected to the brand. "The design aspect of our work is storytelling," Burke said.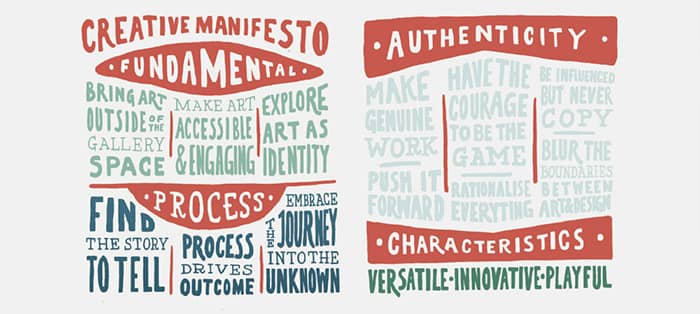 This mindset transfers over into the brainstorming process for the Acrylicize studio, as well. Since the team is collectively searching for the right story to tell, creativity is key.
"If we are working for a brand, we go through a series of workshops getting to know them and connecting with them on a human level. We find the essence of the brand," Burke said. "If it's for a public art piece, it's about understanding the area and the heritage and searching for those stories to tell."
Since the Acrylicize team comes from a variety of artistic backgrounds–– fine art, fashion, architecture, graphic design, and more–– their work has a unique and multi-dimensional quality. This is furthered by the company's collaborative approach, which includes learning a new artistic skill or technique together once per week. "Having the opportunity to play and get lost in something new is really important for our creativity," Burke said.
Building out the brand
Acrylicize has expanded from London to Seattle–– which means learning how to keep the culture consistent across multiple locations. Yet Burke wasn't too worried about controlling that process. He trusted that the team would unfold as it was meant to."I'm someone who believes that you should let the universe take you along on a journey," Burke said.
Believe it or not, part of that journey was MOO business cards. " It's genuinely the perfect product for us," Burke said. "It's basically our portfolio. Our whole thing is that no two projects are ever the same. So whenever we showcase anything involving our studio, we have to show a range of projects to get our story across."
Using printfinity, the Acrylicize team's business cards showcase 25 different pieces on them. " When we give out our business cards, we ask the person to pick their favorite one," Burke said." They immediately engage with our projects and see which ones resonate with them the most. It turns into a game and interaction with our brand in a unique way. We are absolutely delighted by them."
Tell your brand story with MOO Business Services
At MOO, we've been helping people make their mark in the world with amazing quality print products for over a decade. And as our customers have grown, so has our service offering. That's why for bigger businesses—with 10+ employees—we now offer MOO Business Services. It's MOO + benefits. MOO Business Services combines dedicated account management with an easy online ordering platform and expert design services. It's a complete package for businesses to give you more brand control and consistency—while saving you time, stress, and money in the process.
Fill out the form here and a friendly Account Manager will reach out to you.

Keep in touch
Get design inspiration, business tips and special offers straight to your inbox with our MOOsletter, out every two weeks.
Sign me up!