Make 2019 the best year yet: 9 designers share their business resolutions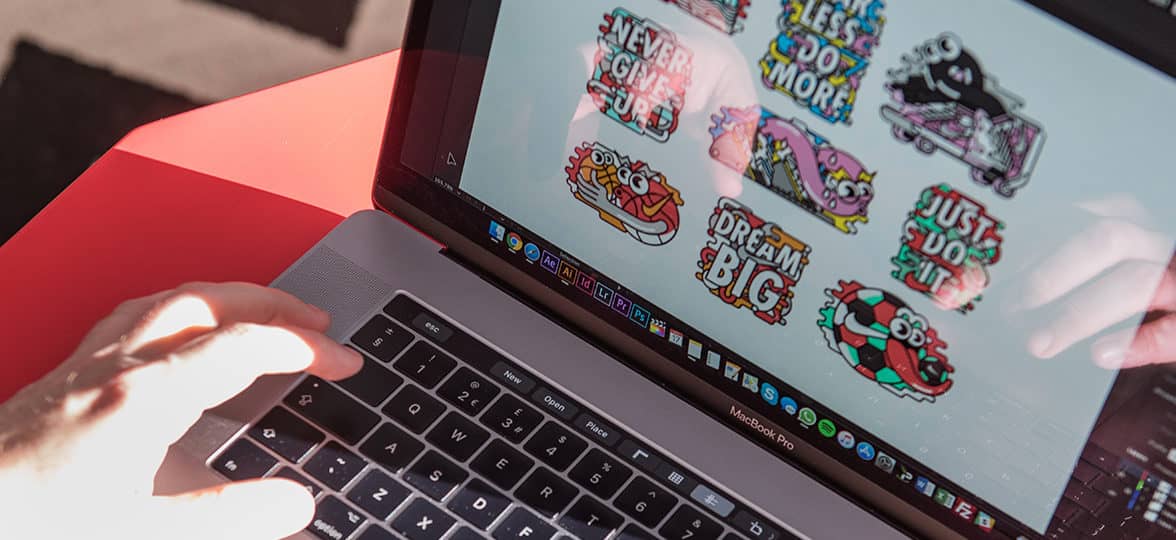 The New Year is a time for reflecting on the past and planning for the future. Here's how our design community are already forming plans to make 2019 their best year yet.
Resolutions don't have to be about eating healthy or hitting the gym. We caught up with our design community to find out how they want to evolve their businesses in the new year; from developing new skills, to growing their client list.
Exploring new mediums, formats and colors
I plan on working with some new printing techniques; foils, various paper colors and textures, along with some new folding and die cutting processes. I definitely want to bring in more pops of color this year, combining them with my minimal design aesthetic.

We tend to work digitally, so it'd be great to see our designs brought to life in physical mediums such as sculpture or textiles. We'd love to design a pair of socks – Blanca (co-owner of Pouvelle) always tries to match her outfit to her socks, so it would be amazing if they were Pouvelle branded. We've also been really interested and inspired by installation art lately. The thought of extending our work beyond the walls and the screen is a really exciting thought – it'd be like creating our own "universe" full of patterns and colors.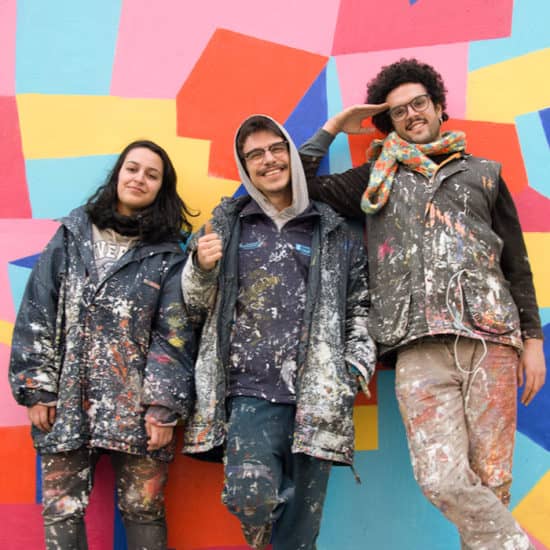 I usually work with vibrant, bold colors, but I'm looking forward to exploring my recent love of working with dark muted palettes of inky indigo and black, as well as playing with the combination of high gloss acrylics and matte buttery oil paint.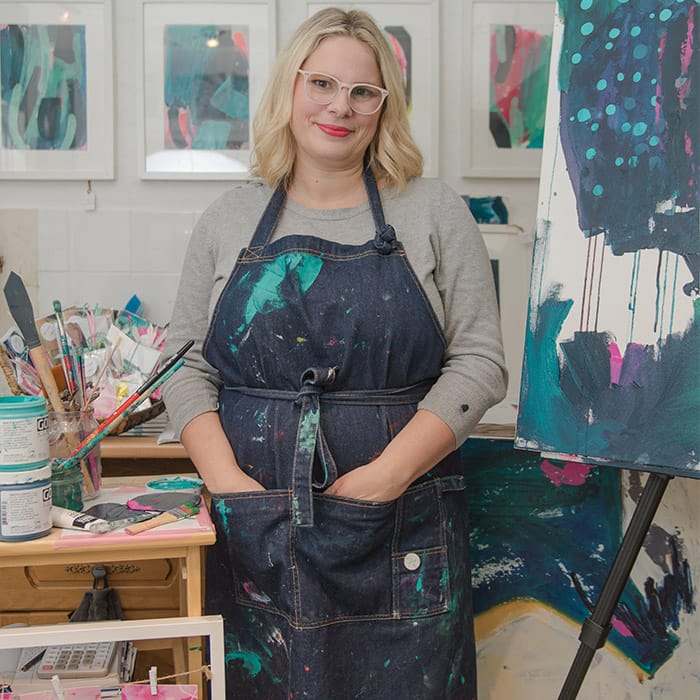 Developing your social media presence
Social media is such a big part of every creative business these days that it's super important to look at it regularly, especially when the new year comes around. I'll be doing what I usually do, which is looking at my content, seeing what gets the most engagement, and creating a plan to replicate my successes.

We're really good at focusing on creating art and really bad at focusing on social media. So for 2019, we hope to implement a better social media plan to keep our supporters up to date with what we're creating and where to find our latest and greatest creations. We also want to make sure we give back to our community. This might be with some tips, tutorials or just pure inspiration! We're adding some social media podcasts and classes to our reading and listening list for 2019, too.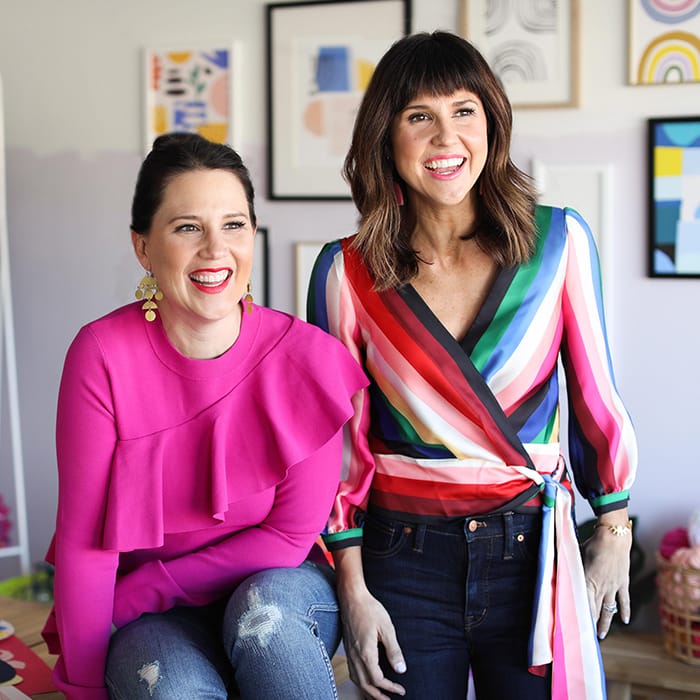 I plan to do a better, more consistent job of engaging with my 170k Pinterest followers and leveraging the exposure. I'd also really like to make more time to share finished work, and the journey of my work in progress, with my Instagram community.. Starting to interact more with the accounts my followers engage with would also be a good experiment to help grow my networks – that's something I'd like to test out, too.
Fixing up your workspace
In 2019, I plan to update my studio's layout and add new plants and decoration. I love doing it every once in a while – it feels like I'm in a new place and it helps me to stay inspired. Working from home can be challenging and although it's important to have a routine, renovation and changes are a must for me.

We recently had a massive re-arrange in my shared studio space. It's been so helpful to declutter my desk and really think about the things I actually need on a day-to-day basis. So much of the stuff I had around me was superfluous, and the process of organizing my physical space has allowed me to focus more on my art as opposed to all the things I'd convinced myself I needed in order to be creative. I want to slim everything down further in the new year – soon it will just be me in empty room clutching a pen.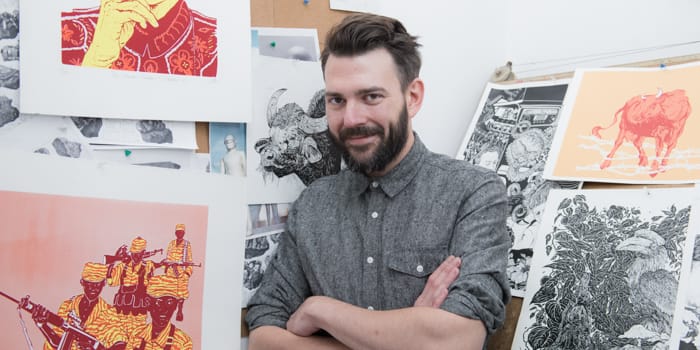 I'm planning on moving early in the new year, and as I work from home, it's really important for me to find a space that feels conducive and comfortable to both personal and work life. I would like to find a space that allows enough room for a desk (or two) for my drawings and future jewelry-making venture. I'll need maximum storage space for both my art equipment and online store stock, and of course, a lot of natural light is a must.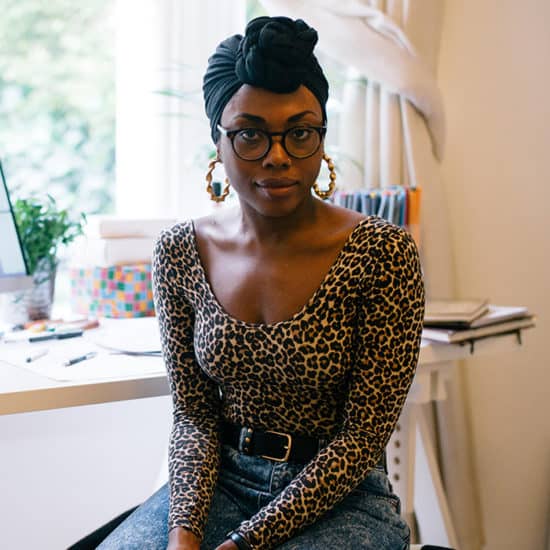 Excited for what the year ahead holds for design? Check out the design, font and color
trends our designers are predicting for 2019.
Keep in touch
Get design inspiration, business tips and special offers straight to your inbox with our MOOsletter, out every two weeks.
Sign me up!