4 creatives share their design predictions for 2019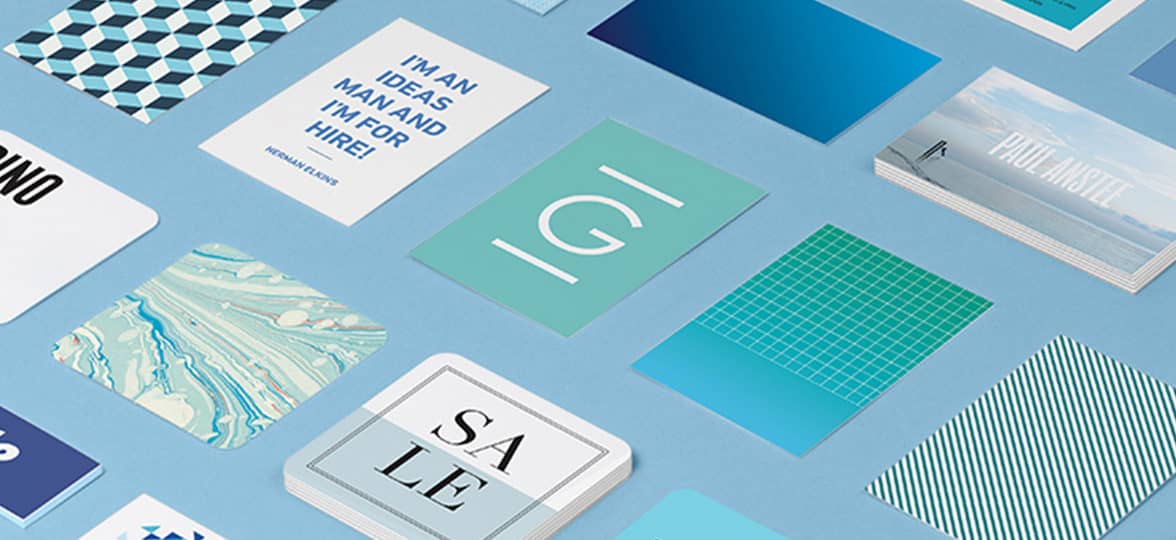 With every year comes new design styles, techniques and trends, but what do the creatives themselves think will be on the horizon for 2019?
We checked in with some of the awesome designers we've worked with in 2018, to hear what their 2019 predictions are for fonts and design, what new technologies and techniques are on the horizon, and how they see future trends shaping the design landscape in the coming year.
What design trends do you think 2019 will bring?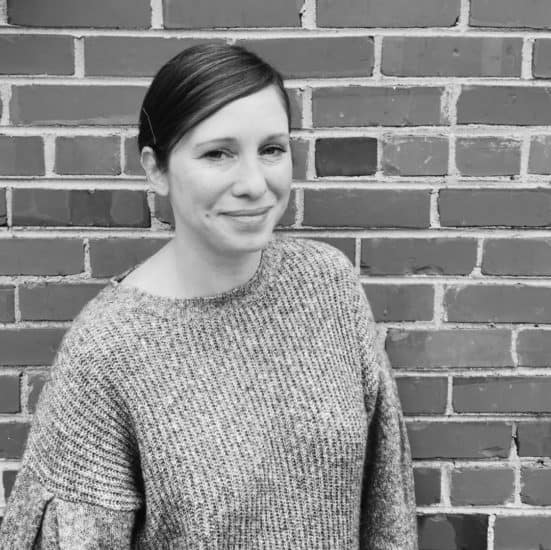 I'm hoping to see more hand-drawn types and patterns in futuristic, bright colors, paired with minimal design. I've always been an advocate of the "less is more" approach, but in 2019, I would love to experiment with production by combining my minimal design aesthetic with unique printing techniques, like creating clean typography in a holographic foil. I don't see myself going too crazy, just making little experiments here and there.
I'd love to see a move away from wavy distorted type in favour of more hand lettering. It's never my intention to create work that's specifically on-trend, but inevitably somewhere along the way you see more work you like in a particular style and it grows on you. I think you have to make what you find interesting, even if that means incorporating trends into your work. In the end, it helps you develop as a creative, and I think a big part of being successful is having the ability to develop and adapt.
Recently, I've seen a lot of a vintage inspired hand-drawn work that I believe will continue to evolve into a more sophisticated, minimal style. I think the older handmade aesthetic is a nice opposition to work made digitally, which can sometimes be a little cold and impersonal. I think trends are a great source of inspiration, but it's important not to get trapped in a cycle of simply mirroring one another. Sometimes it is difficult to resist emulating beloved work rather than being inspired and creating our own personal expression.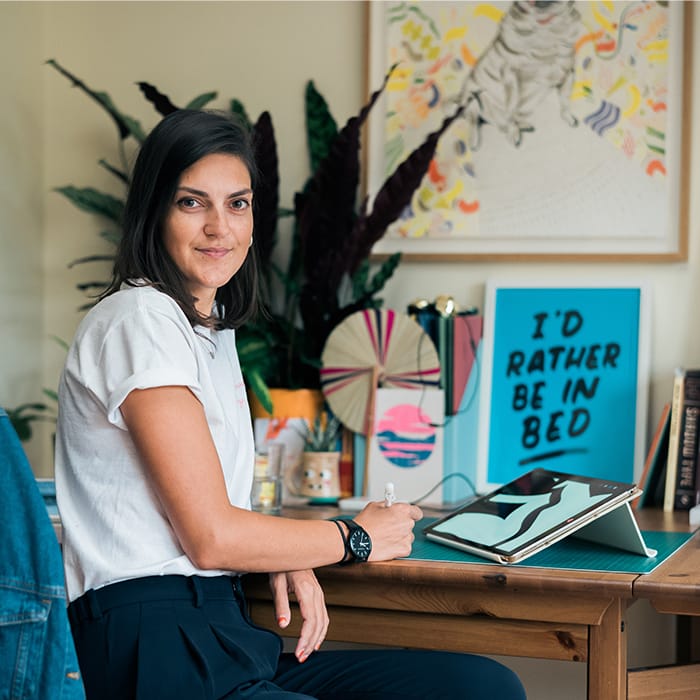 For next year, I imagine styles developing from typefaces like Helvetica and Bebas – which are very cool right now – but with an an illustrative twist. Perhaps reimagined with a more sketchy, rough aesthetic – like brush or hand-lettering. Personally, I'm trying to stay open-minded and experiment with my lettering; adding layers, warping, erasing parts and playing with lines, so I'd quite like to try out some different dimensions and depth on script lettering in future.
How do you see your style evolving in the New Year?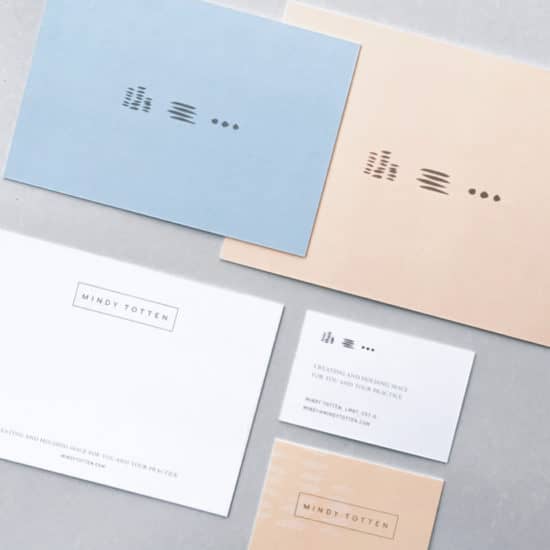 My style stays pretty consistent, but gets more refined as I grow as a designer. In terms of experimenting with new formats, this year I was fortunate to work on several packaging design projects, so now I'm itching to create some of my own products to package in 2019.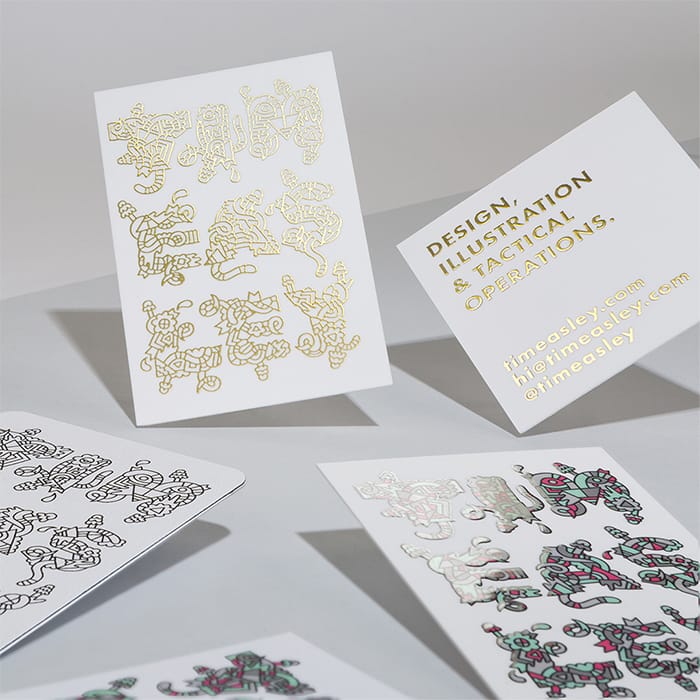 One of my absolute dreams is to work on a massive scale. I'm a huge fan of big versions of small things, so I'd love to have the opportunity to create large artworks or installations at some point. I think it gives an entirely different dimension to your work, like being able to step inside it rather than just look at it.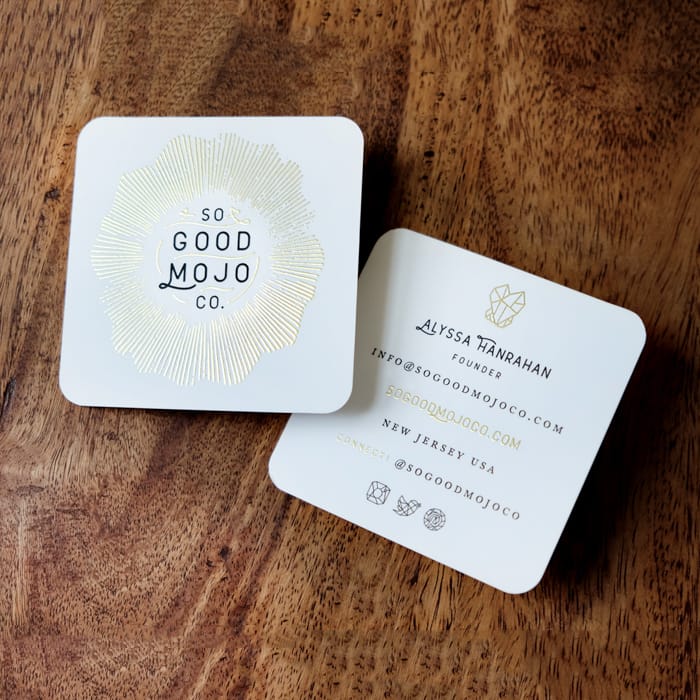 I can absolutely see my style evolving in 2019. I strive to always be aware; observing, learning and developing as a person and designer. There is so much wonderful work being produced and shared that we all have easy access to, it's just a matter of sifting through what resonates most and letting it inspire you. I'm really excited to get more involved with architectural, interior and environmental design, as it lends itself well to brands I'm working with, but anything I can do to shape interactive brand experiences through sounds, smells, temperatures, textures would be amazing to explore.
Lately I've been experimenting a lot with neon sign lettering styles. I love the shadows and colors that are formed by natural light against a beautiful blue sky – and I love drawing them even more! I'd like to have these illustrations printed, then play with adding a hand painted customised element.
Are there any design technologies or techniques you could see becoming popular in 2019?
I think this year will be about staying authentic in a sea of visual overload, so using technology to create website animations and moving typography will be a really big focus for designers. We may be headed back to the days of David Carson's experimental typography, which would be fun to see!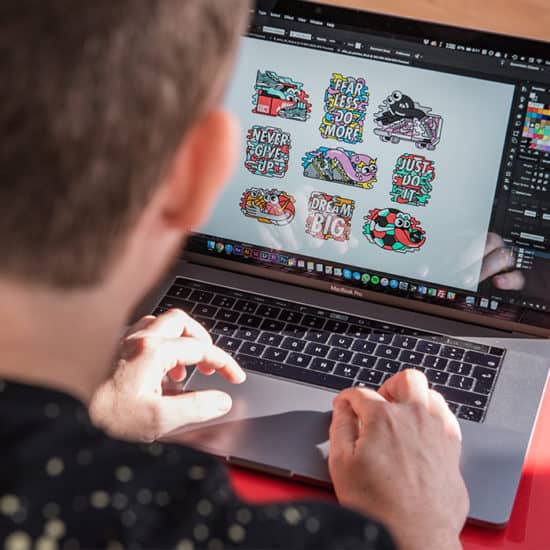 I'd absolutely love to see more stuff done with augmented reality and VR. It'd be amazing to see artist designed experiences that you could walk around and interact with, or new ways to create 3D content using phones – it might even open the 3D modelling world up to more creatives.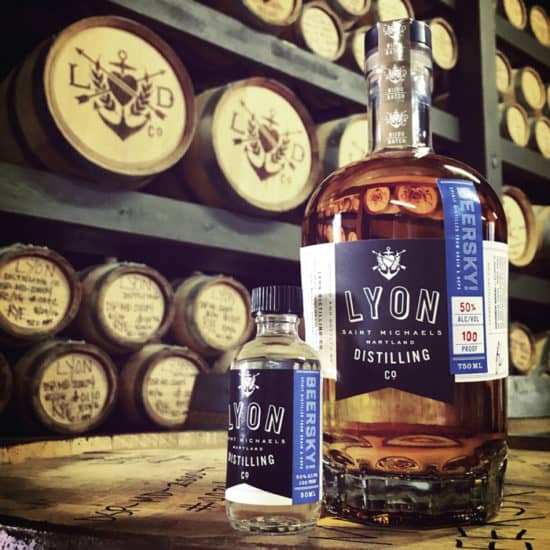 It's awesome that people are utilizing everything from old handmade technologies to the newest cutting edge options. I think that sense of variety will continue as people explore and become more creatively diverse. It's so exciting to experiment with different processes and see how each affects the production, message and aesthetic of designs.
For me, the Procreate app for iPad has been an amazing tool! It's changed the way I work and saved me a lot of time on projects. Since using that, I've opened up so many options and lettering possibilities that I doubt I would have discovered with paper and scanning to Illustrator. Having the ability to clean, test and adjust my designs on a tablet is pretty handy – especially on the go when making changes for clients. I notice more and more people are using this for illustration and painting and I totally get why – it's the only thing I use my iPad for!
Loved hearing stories from our design community? Take a peek at their plans for 2019 in our interview,
New Year's resolutions from the designers.
Keep in touch
Get design inspiration, business tips and special offers straight to your inbox with our MOOsletter, out every two weeks.
Sign me up!