Get postcard envy
Meet 3 beautiful brands who specialize in creating and teaching art, graphic design and craft – each kind enough to share the story behind their businesses and stunning designs.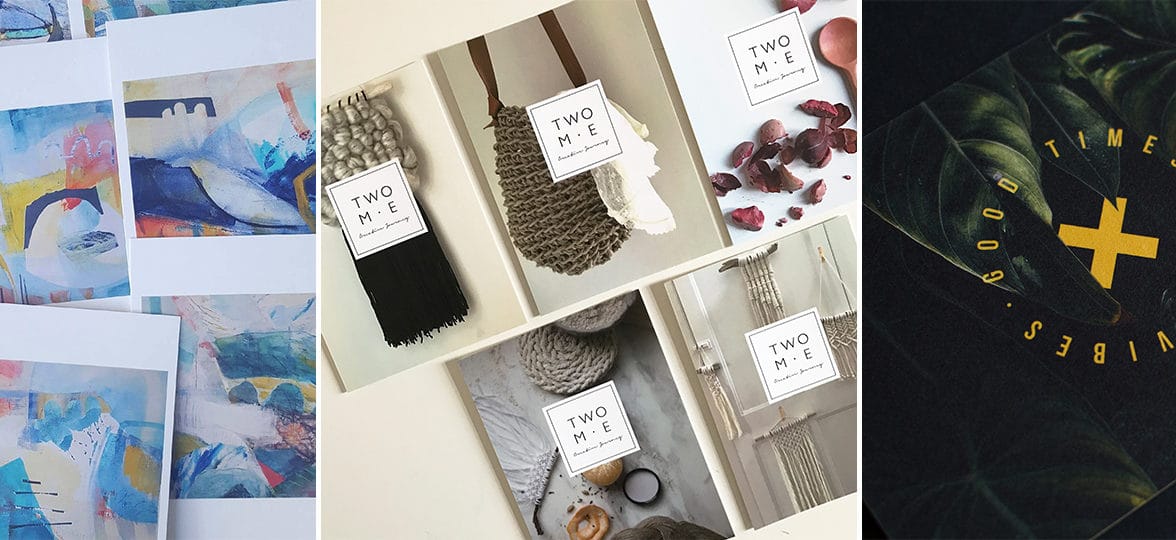 It's not just us that love to send a Postcard – we also wanted to share these 3 businesses who are totally making the most of their versatility! From showcasing a portfolio to writing a personal thank you notes, Postcards are the real heroes here.
Meet 3 beautiful brands who specialize in creating and teaching art, graphic design and craft – each kind enough to share the story behind their businesses and stunning designs. We hope they'll inspire you as much as they did us.
Tara Leaver is an artist, online art teacher, and creative encourager working from her attic studio by the sea on the south coast of England. Tara makes her own art, and creates and teaches online courses focused on helping others uncover and develop their own unique, artistic self-expression.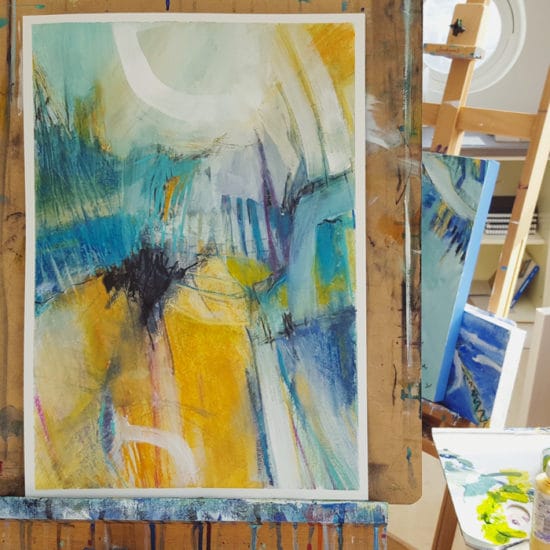 Tara's Postcards are from a series called Moments of Freedom where she continues to explore the theme of freedom by playing with quick impressions gathered from sketches of the harbour at St Ives in Cornwall. She's been selling the series exclusively on Instagram. She said: "I love writing cards featuring my own work – it makes it more personal while helping to spread the word in a low-key way". Tara also uses the cards herself: "It's a way for me to keep my favourite works after they've been sold".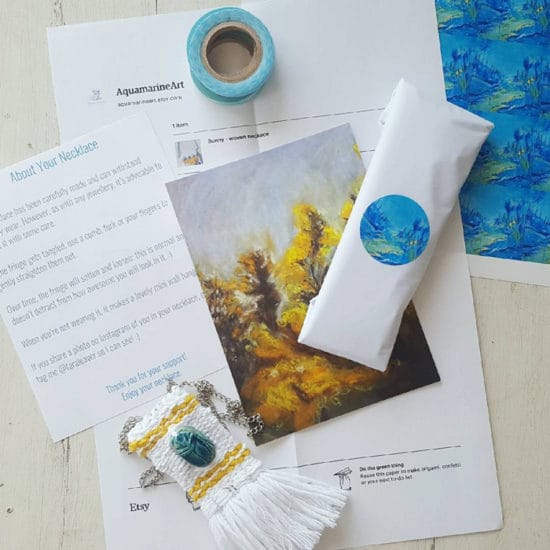 Both Tara's art and the courses she offers are based on the premise of making art as an expression of freedom. She told us: "This focus emerged after a personal epiphany about my own art and lifestyle, as well as years of seeing people struggle to express what's truly theirs." So while her own art is about her personal exploration of what freedom means, the courses she runs offer ways for others to find their own artistic freedom of expression.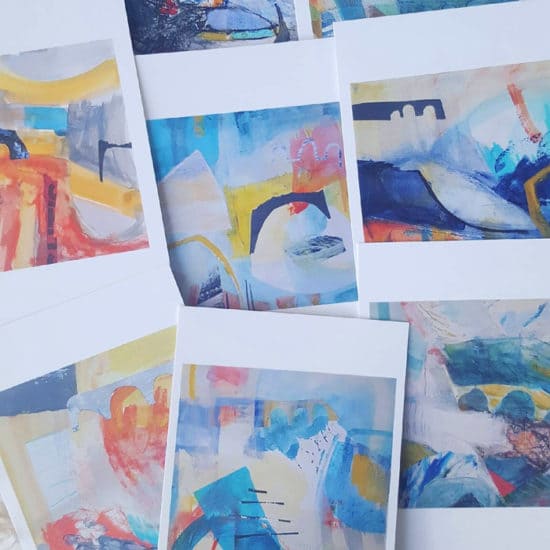 Tara's cards are printed in a matte finish: "the cards are so soft and tactile, and the quality is excellent – nice and sturdy and beautiful to write on. The reproduction quality is amazing too – the best I've found for colour accuracy".
Make your own mini works of art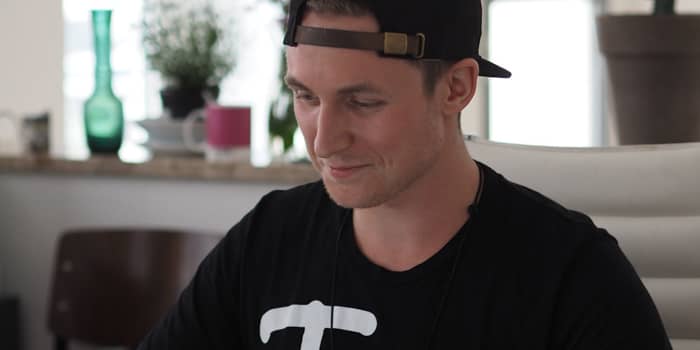 Thomas Sturm is a designer based in Salzburg, Austria. He works for design agency, KISKA and freelances on smaller side-projects in his spare time.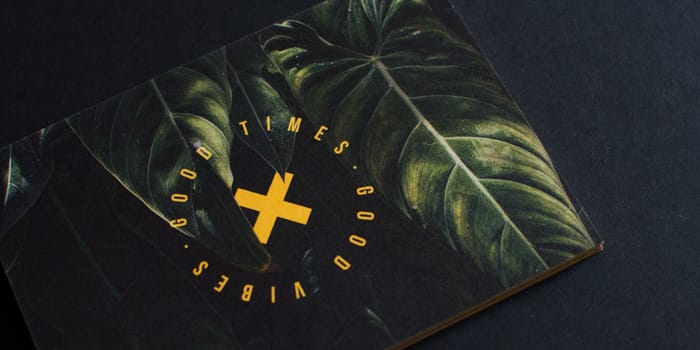 Thomas gives his Postcards out to new clients that he works with or has worked with in the past – the cards have multiple purposes for him – they act as his personal business cards and greeting cards that he can write personalized messages on.
He wanted to have a little goodie to hand over to his customers, to say thank you and to highlight his main focus whilst working as a freelance designer: "to always try to embrace the good times, the fun that often comes with freelancing and that I'm thankful to get to do the work I'm doing".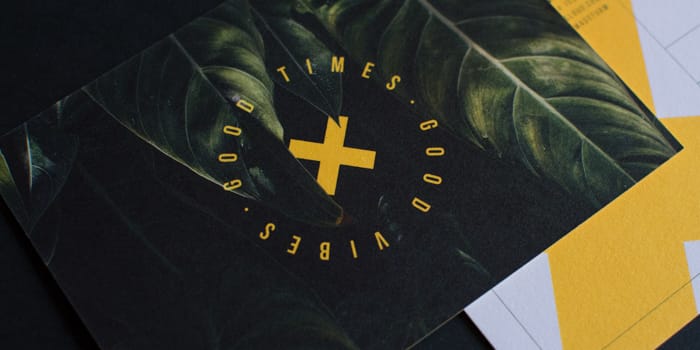 Thomas loves the permanent element of print – being able to create something that will stand the test of time, living on beyond his digital creations. "Print is something real – it's not a draft on your screen or something you can change if you're not into it anymore. When it's done, it's done. And, of course, it's personal".
Thomas continues: "I could send the exact same cards via email instead of printing them – it would say the same thing. But at the end of the day, it's not the same. Print is much more personal, something that someone has put effort into making."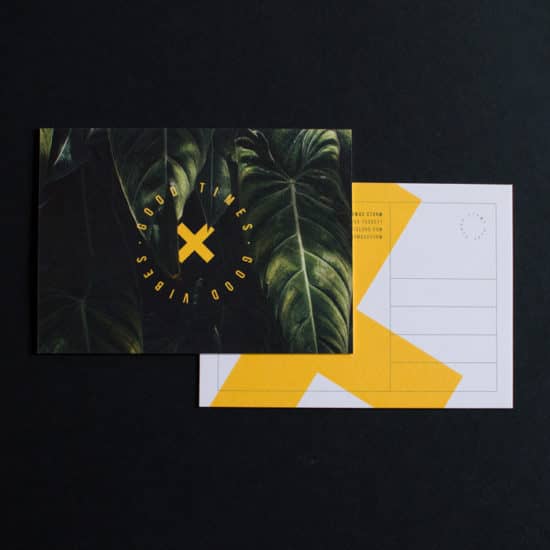 Thomas decided on the Luxe Postcards after ordering a sample pack: "I felt like the Luxe Postcards were the right thing to go with, especially with the yellow layer of paper in between – it goes well with the graphical elements embedded in my artwork. Most people I hand my Postcards over to don't necessarily have the same attention to detail as I do when it comes to paper (compared to people who work in the same field as me). Still, the quality and the haptic aspects can be felt by everyone – this is what matters. So far, I've only heard positive reactions to my cards".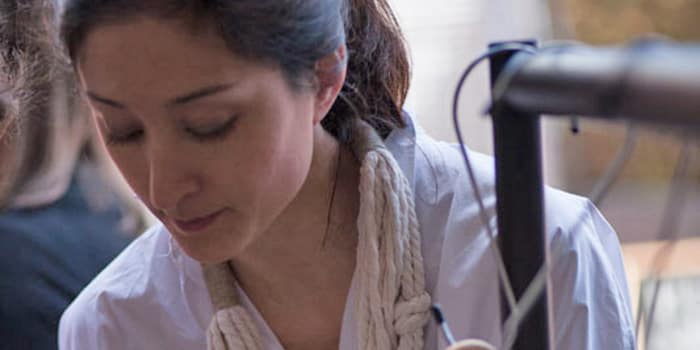 Isabella Strambio founded her blog TWO ME a year ago as a way of documenting her amazing journey as she learns 12 crafts in 12 months. In October last year, Isabella started running workshops across London, along with few in Dubai.
Isabella started with macrame wall hangings, plant holders, crochet and weaving. It was after Isabella's first workshop that she realized she could turn TWO ME into a side business running alongside her day job as an Interior Designer.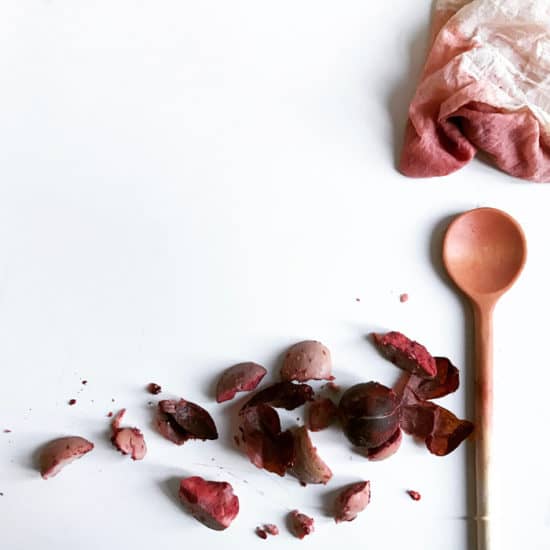 Isabella has collaborated with chefs and photographers, and is also busy planning her biggest workshop – a one-day Wabi-Sabi styling and making workshop in London, in collaboration with her friend Silvia, a photographer, food stylist and vegan chef.
Isabella designed her MOOcards as she was getting a constant stream of people asking for information about her and her workshops. Printed with a Matte finish on one side, Postcards are the perfect medium to showcase her crafts and write personal thank you messages. They also act as business cards as she prints her contact details on every card.
Keep in touch
Get design inspiration, business tips and special offers straight to your inbox with our MOOsletter, out every two weeks.
Sign me up!