Brand your way to a better business
Having next-level branding can help your business get noticed. Not sure where to start? Let these 3 entrepreneurs show you the way.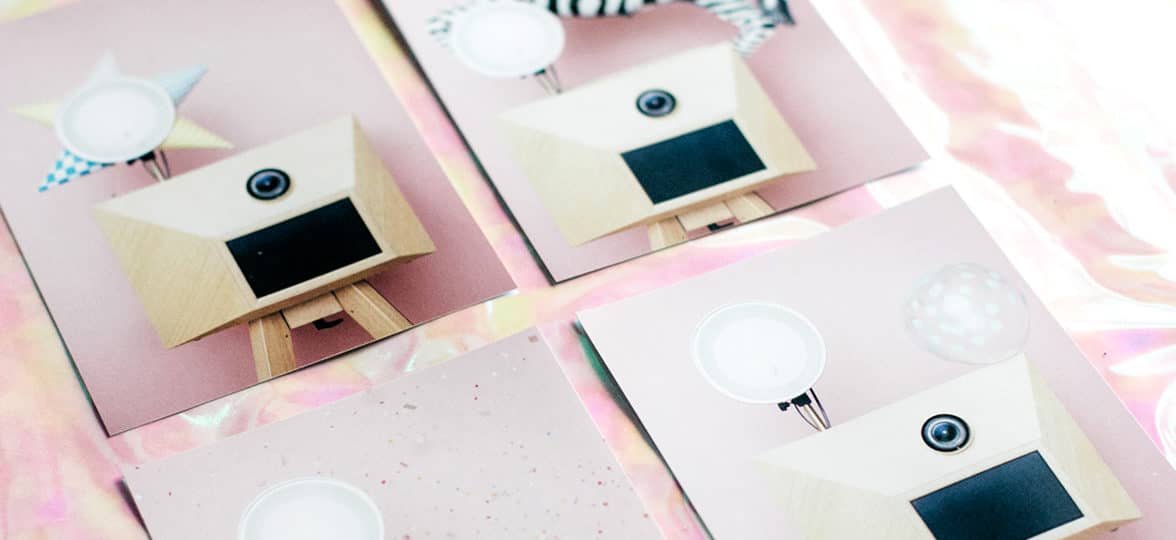 Having next-level branding can help your business get noticed. Not sure where to start? Let these 3 entrepreneurs show you the way.
Brand consistency means more than matching typefaces. It can mean everything from a distinct visual style to having your branding on every correspondence with your customers. Here, we caught up with a few customers that have taken their brands to new heights. Because nothing says "I mean business" like branded Stickers, Postcards, and Flyers.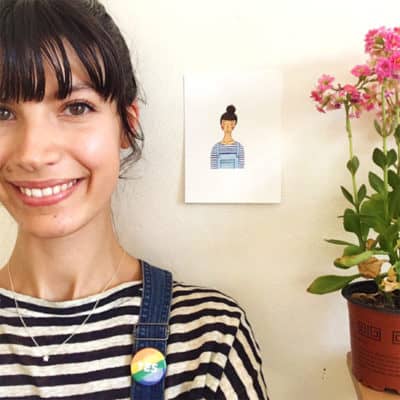 Andrina is a freelance illustrator and designer based out of Sydney, Australia. She runs an online shop filled with bright watercolor prints, custom illustrations, greeting cards, and more. She also brings her creative superpowers to magazines, packaging, branding, textile prints and paper goods.
Andrina gets inspiration for her illustrations everywhere, from quirky neighbors to pets that she meets. On the business side, her personal branding is a combination of simple brush lettering and typography paired with lots of color and patterns. "My logo is a little self portrait paired with hand lettering, whereas my branding collateral – like Business Cards, Stickers and Postcards – are like a mini portfolio for my work," Andrina explained. "Each item features a different print or illustration!"
Andrina uses her Business Cards to showcase the breadth of her work. "I love them because the paper stock is super thick and the print quality is lovely," she said. "People get quite excited when I offer them a hand of cards and they get to choose their favorite design. It feels like I'm giving my clients a little gift!"
Fiorelisa Varenna started asile F – an online store – with her mother in 2015. Their original intention was simply to declutter their closets. Yet once the stored gained popularity, they dove in and decided to create their own handmade gifts as well.  Now, the mother-daughter team has even expanded to a brick and mortar store in Varenna, Italy called – you guessed it – Fiorelisa. They offer gifts and knick knacks, with a strong emphasis on all things cats.
Fiorelisa works with her designer to create a variety of print products that promote her brand: MiniCards for gift tags, Stickers to close their orders with style, and Postcards to thank customers. "I love that MOO's Printfinity option allows me to print a different image on every Postcard," Fiorelisa said. "I use them to display photos of my products."
Fiorelisa's matte standard Business Cards match the branding of her other print products to create a memorable takeaway. "When I offer my Business Card to someone, they get to pick the card that they like the best. That always makes them smile!" The finish allows her to write a personalized greeting, she told us. "I can write a special thank you, and because the quality of the paper is so excellent, the message always looks great."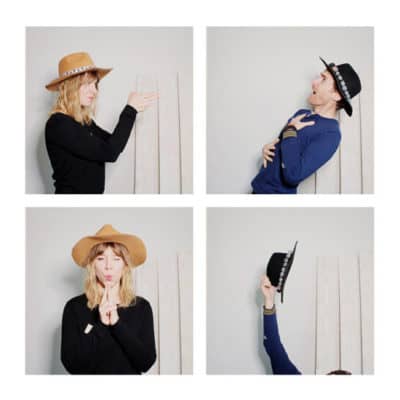 Wild Stories creates custom-designed photo booths that enhance the aesthetic of an event, while also creating the opportunity to remember your night. (No matter how wild.) The idea was created by French couple Marie and Sebastien, who both come from the photography world and are driven by a desire for adventure. That craving led them to transform a caravan into a mobile photo booth, and challenge themselves to capture memorable images while on the move.  
Three words describe the Wild Stories mission: quality, fun and beauty. "As professional photographers, we really value the quality of our pictures… and the quality of our communication!" Marie told us. Wild Stories used Printfinity for their Business Cards to highlight their range, which feature pictures of the French ocean, forest, and desert. "We think the beauty of these cards comes from the combination of quality and fun," Marie said.
Wild Stories also uses Flyers to promote their events. "People can easily see the pictures, they attract the attention, and they stand up to a little wear and tear," Marie said. "For our meetings, we use Super Business Cards. We feel like they're pretty classy," she laughed. In fact, one of their customers even took a few of their cards to use as wall art. "We're never disappointed with MOO," Marie said. "The quality is there, and the client service is great. And most importantly, our customers love the results."
Keep in touch
Get design inspiration, business tips and special offers straight to your inbox with our MOOsletter, out every two weeks.
Sign me up!