5 ways to use custom Postcards
From packaging inserts to event handouts, take a look at our favorite ways to use Postcards.
Custom Postcards provide plenty of possibilities to get creative. No matter what you're thinking, you can do things differently. We like to think of it as a promotional product with lots of range – that lets you get your message out there in style. From packaging inserts to event handouts, take a look at our favorite ways to use Postcards.
Deliver delight through the mail
There's nothing better than receiving mail – especially when it's personalized. We're not talking about bills or catalogues. But the custom kind that we can enjoy, like an invitation to an event or discount card. It's like an unexpected gift that we can benefit from.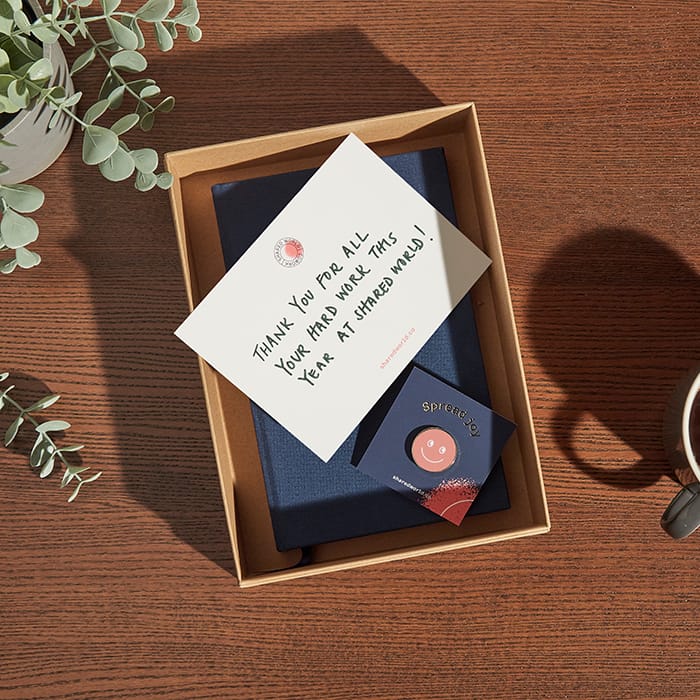 So if you're a business sending out direct mail, we recommend adding that little bit extra to make it into more of a memorable experience. As online shopping has become even more popular over time, the 'unboxing' experience is a powerful tool to engage customers and make an impact.
Utilize our Postcards to create packing inserts. They could be instruction manuals, loyalty cards, gift cards or just a personalized note to say thanks for ordering. Postcards can help leave a lasting impression of your brand by adding a little extra delight.
Own your office space
Whether you're an established business or a scaling startup, creating a environment that reflects your brand can make working work better for everyone. Use Postcards to keep your employees informed, name your conference rooms and share staff recognition.
Custom Postcards can also double up as employee appreciation cards. Whether you want to thank your team for their support on a project, give them a shout-out for a presentation, or surprise them with a gift card, these little gestures can work wonders in boosting morale.
Alternatively, give each conference room a unique identity by naming them after themes or concepts that resonate with your company culture. Use Postcards with creative designs or customized artwork to label the rooms. This personal touch adds character and fosters a sense of ownership and pride among employees. Additionally, you could use them to create custom desk calendars, to reinforce your branding.
Create a window to your restaurant
A menu can do more than list your food, drinks and prices. It's an opportunity to give customers a taste of what you have on offer. An attractive yet practical menu is key to standing out from the crowd and making sure customers keep coming back.
Before creating the menu, think about everything going on it. What are you offering? Do the drinks, mains and desserts need separate menus? Will you have a section for allergies and vegetarian or vegan dishes? But overall, aim to keep it simple and easy to follow. As always, avoid fonts that are too thin or cursive – which can be tricky to read.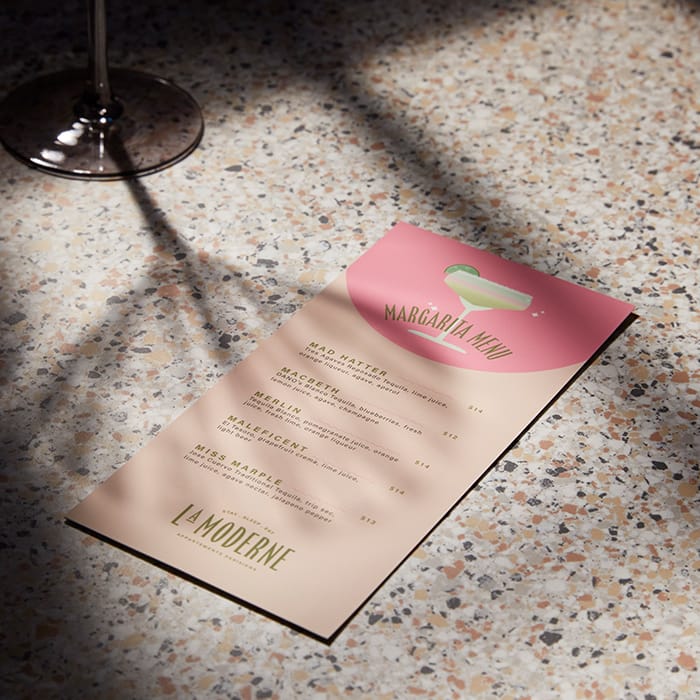 Additionally, if you do decide to have separate menus for the drinks, food and desserts – ensure it's consistent. A seamless branding experience ensures a positive message and should convey a sense of who you are as a brand.
Show off your brand at events
No matter what you advertise or exhibit, it's always important to have handouts. It allows customers to revisit key information at any time. If you're exhibiting your artwork or hosting an event – a custom Postcard with crucial bits of information is great for ensuring everyone has what they need throughout the experience. From start and end times, product details or just a simple introduction to your brand.
If you're expecting a larger audience and there's a lot taking place, it can be a lot to take in at once. So jot down an itinerary, use it as a map of where to find you at trade shows or even add a schedule that outlines the day's activities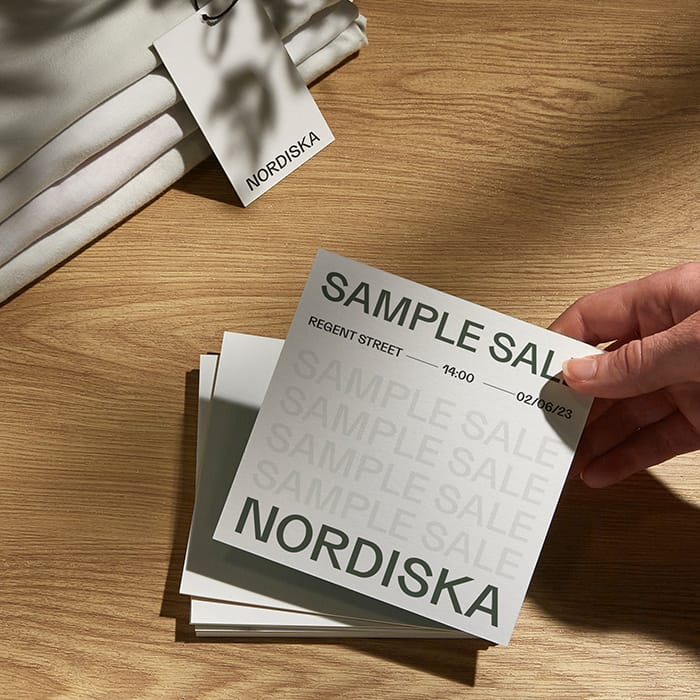 As well as sizing, you can customise them even further with premium or extra-fancy paper and Silver and Gold Foil. Go for the Super Postcards, if you're hosting a more formal event or a Luxe Postcard for something more creative like an art exhibition.
Your party planning starts here
Kick your party off in style with personalized invitations. Whether you're planning an event to thank clients, promote a new service, or launch a product – custom invites are the way to get those RSVPs back and set the standard for your event.
Generic invitations can be easily forgotten. Whereas a custom one will impress your guests well before the event even takes place. Depending on the formality of the occasion, Gold or Silver Foil Postcards are a great option for making your brand literally shine. We'd also suggest experimenting with different sizes to stand out from the crowd too.
If it's a formal or sit-down event, our Postcards can also be used as table numbers or place settings for guests too. This can elevate the ambience and aesthetic of any event. Be sure to create a cohesive and visually appealing table setting that complements the overall theme or style of your event.
Ready to get started? Explore our free custom Postcard design templates and create your very own custom Postcards with MOO.
Keep in touch
Get design inspiration, business tips and special offers straight to your inbox with our MOOsletter, out every two weeks.
Sign me up!