Planning your next financial event? Invest in gifts.
Branded gifts and leave-behinds can benefit your business, long after an event has passed.
If you're exhibiting at a trade show or holding an event, your branded gifts and leave-behinds are a chance to connect with your audience and gain new finance clients – long after your booth has been put away and the day has passed.
What's the most memorable gift you ever picked up at a corporate event or trade show? A useful branded product with the company's logo? A high quality piece of stationery, like a pen or Notebook? Or maybe a leaflet or flyer that was so well-designed you pinned it up beside your desk.
We've all got something that found a long and useful purpose well after an event, so it's no wonder that giveaways and leave-behinds are staples of the event show circuit. They can earn a place in your customers' lives, and embed your brand in their awareness.
Thanks to branded gifts, what might have been a forgettable greeting or brief introduction to the financial support you offer, can become a lasting business relationship. If they ever need the kind of service you provide, they can easily get in touch. No googling needed.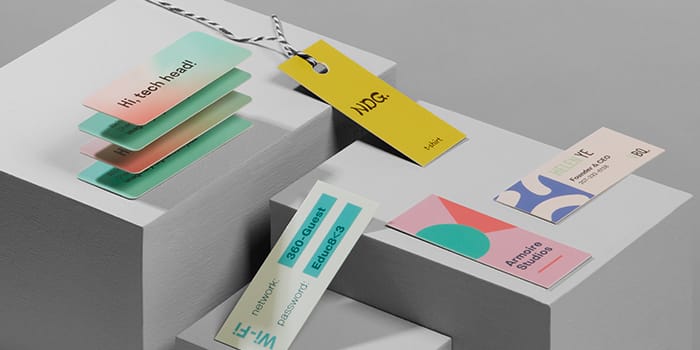 When to use giveaways
The classic scenario for offering giveaways is at an event where your company is exhibiting. After greeting a potential customer, you or your front-line staff can offer them the item, maybe along with a Business Card, as a way to build on the connection. But what items do people really want these days? And which ones will actually benefit your business?
Popular giveaway items
The world of wealth management, finance, fintech and related industries may be getting more digital by the second, but quality physical products still make a huge difference. Perhaps, even more so now. Here are some of the most popular giveaway items that our current financial and wealth management customers use, and ideas for how you can make them extra-special.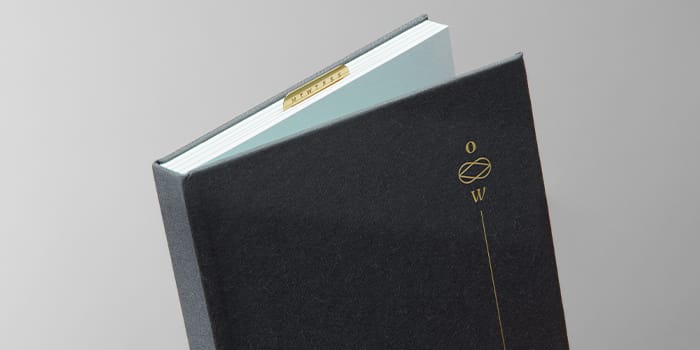 Perpetual Planners
When it comes to the financial world, it's all about projecting what the future holds. And there's no place better to do that than in a versatile weekly Planner. A place where your potential new clients can keep track of their financial goals and plan their next moves – with your brand always at the forefront of their minds.
It's easy to add your logo and design. And it comes in two different looks, to match your brand identity. If your financial services veer towards the more classic side, you might go for our cloth hardcover version. You can blind deboss the cover or apply one of four foils. Or, for a more contemporary approach, we'd recommend the full cover print version. With that, you can print your design in full colour on the cover, spine and back.
Either way, your potential new clients are leaving with an item that offers plenty of reuse value. And with its innovative touches (such as the Calendar Clip that helps you keep track of days) it says a lot about the kind of brand you are.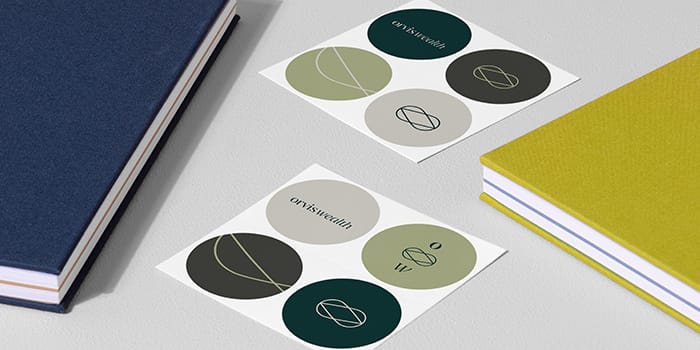 Stickers
Whether they're brightening up the front cover of a Notebook, adorning the pages of our Perpetual Planner or taking pride of place on a state-of-the-art laptop, there's just something about Stickers that people can't get enough of.
To make your giveaway Stickers really shine, why not…
Make them customizable, so that people can add names or words to a blank space within the design. Think 'hello my name is ___', but with a more creative touch. How about '____ is the best boss ever' or ' attention fridge-raiders: property of ____'
Use typography to stand out. Colour and shape are often what come to mind when people think of cool designs, but some of the most striking Stickers around use illustrative fonts and typefaces to make an impression.
Let branding take a back seat. Although your Sticker design should have some element that links back to your business, such as your name or logo, that shouldn't be the main attraction. To make it into a really covetable giveaway item, it should be more about visual appeal, leading with a strong illustration or design. That way, it feels less like an ad and it's more likely to be stuck somewhere prominent.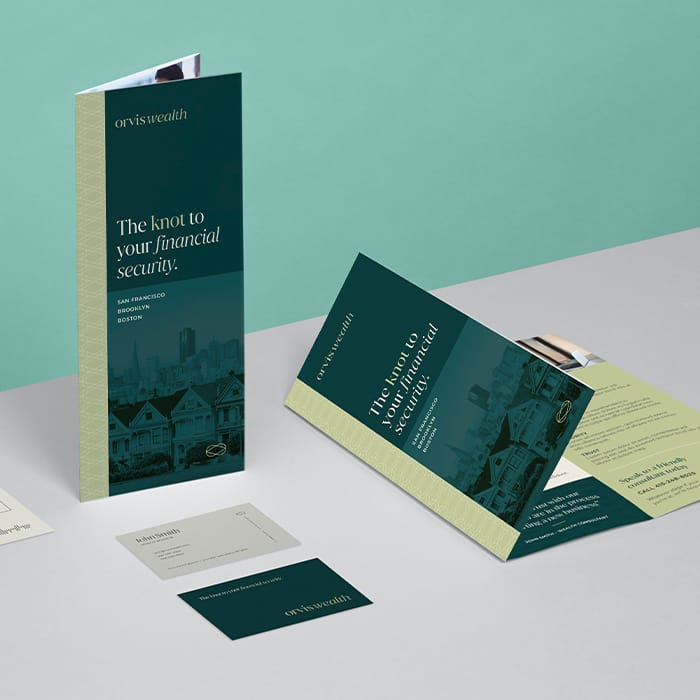 Flyers
Whether fanned out on a table, handed out or tucked into a goody bag, Flyers are a great way to create a lasting impression as a giveaway item at your event or trade show.
Make them extra special with these design ideas…
Open up space. Think minimalist. Try steering away from packing your Flyer design with lots of information and imagery and go for small, understated text and areas of white space or pure colour. Your Flyer will be a breed apart from those around it. Confidence stands out.
Make it a mini poster. Your Flyer has two sides. So why not use one side for practical stuff and keep the other as pure eye candy? Print your business information and message on one side, and turn the other side into a visual treat for your customer that they'll be glad to pin on the wall or stick to the fridge.
Beyond the event
Who said the giveaways have to stop when the event is done? If you have printed trade show giveaway items left over, or you simply want to make the most of the design work you've done, why not use them for one-to-one customer communications?
Package inserts. Add your Flyers, Cards and Stickers to shipments as little greeting or thank-you items for your customers. It's a great way to make them smile when they open a package from you.
Feel a bit more ready for your next event? Great! Let's make sure you get noticed with a fresh range of marketing materials. And if you need support, we'd love to help you design some too. Click here to learn more, or fill out the form below and one of our Account Managers will get in touch.
Keep in touch
Get design inspiration, business tips and special offers straight to your inbox with our MOOsletter, out every two weeks.
Sign me up!