Space-saving ideas for amazing home offices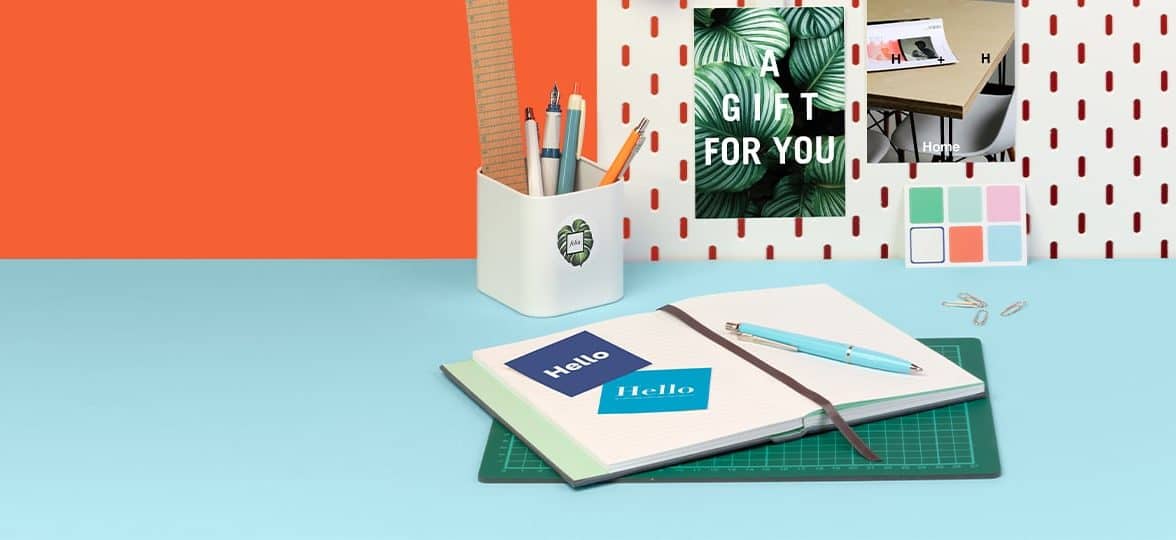 With these space-saving ideas, you can establish your home office in even the smallest of homes.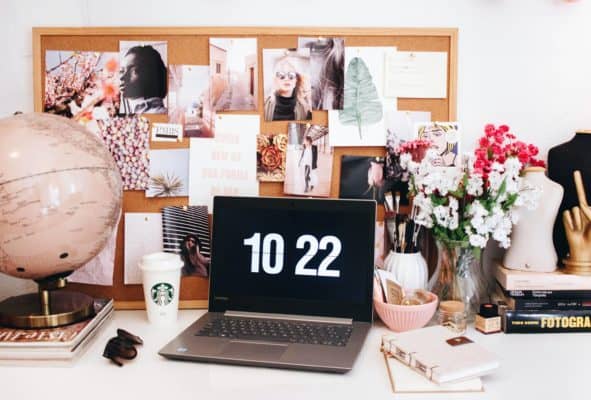 Cupboard love: the closet office
We know it's important to draw a clear line between work and leisure time. Ideally, that means shutting the door of your home office at the end of the working day. But what if you don't have a spare room to use? Well, you could use a closet instead. Yes. Seriously!
Closet offices are converted walk-in cupboards or wardrobes that are just big enough for a desktop, drawers and some shelving. They often have folding doors you can push out of the way while you're working, so you get the benefit of natural light and warmth from the wider room. Your work chair doesn't have to fit in the closet – you just need enough space to be able to shut your desk out of sight when you finish work. Here are 25 examples of closet offices to get you inspired.
If you have space for a closet desk but not much left for storage, you could adapt the approach and tuck away your filing system, printer and other equipment in a home office chest. Once you close the lid, nobody will know it contains the secrets of a business genius.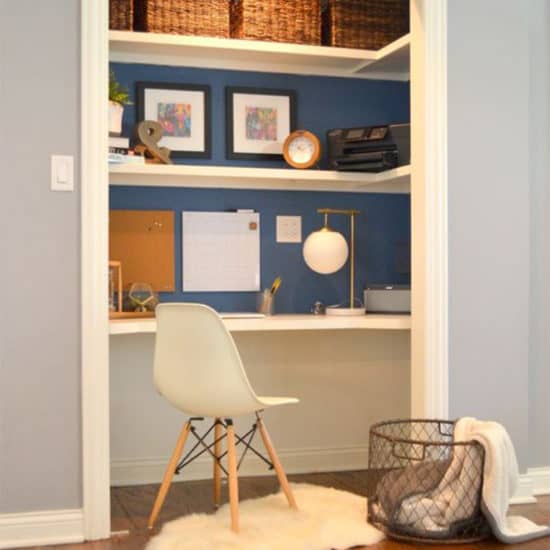 Desks that you can downsize
A drop-leaf desk is an excellent space-saving idea to magic workspace out of thin air. Attached directly to the wall, it can be lifted up and secured in position for work and then folded down into an unobtrusive shelf when your workday is over.
If a foldaway desk appeals, you may not even need to go shopping – a drop-leaf dining table makes a fantastic desktop and may already be sitting folded away in your home or attic. Failing that, an exploration of eBay or local second-hand furniture spots should lead you to some bargains.
Desks that fold upwards into a cabinet, sometimes called Murphy desks, (after the foldaway Murphy bed), are another smart option that packs some extra storage in. As with all folding options though, it's best suited for people who can clear everything away with ease – definitely not for lovers of desktop ornaments, stacks of paper or other creative clutter.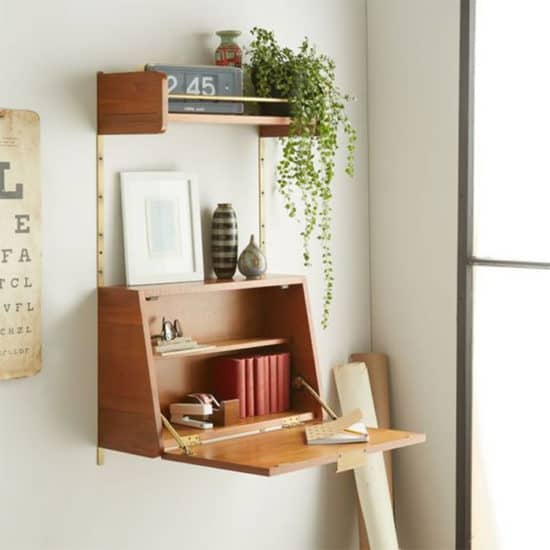 Under the stairs, and other nifty niches
Landings, corridors, underneath staircases and even porches can be turned into home offices through sheer force of will. If you have a few feet of space in your home that isn't regularly exposed to foot traffic, you can use decoration and furnishing to make it into an office nook. Our top home office tips: painting the area a separate color and blocking it off using furniture can emphasize its identity as a dedicated workspace.
When selecting your spot, make sure you're going to have enough peace and quiet – a corridor leading to a regularly-used room is a recipe for interruptions, especially in a household with young children. Also think about electrical points. With computers, screens, printers, lamps and chargers to take into account, it may be worth getting power outlets installed in your nook rather than dealing with trailing wires.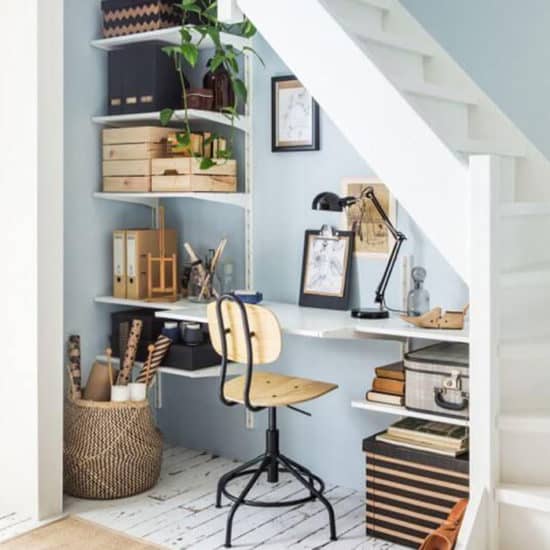 Portable office space aka the 'Home Hotdesk'
Take a leaf out of the co-working space book and work anywhere around the house with a home office 'hotdesk'.
The key ingredient is a mobile storage trolley you can easily trundle along with you to wherever there's space and light. It should hold equipment, a laptop, paper, paints and brushes, craft kit or anything else you need. Kitchen trolleys or hostess trolleys can also be great for this type of solution. Or, if you want something sturdier, small workshop tool trolleys might suit your needs. A clever home office idea!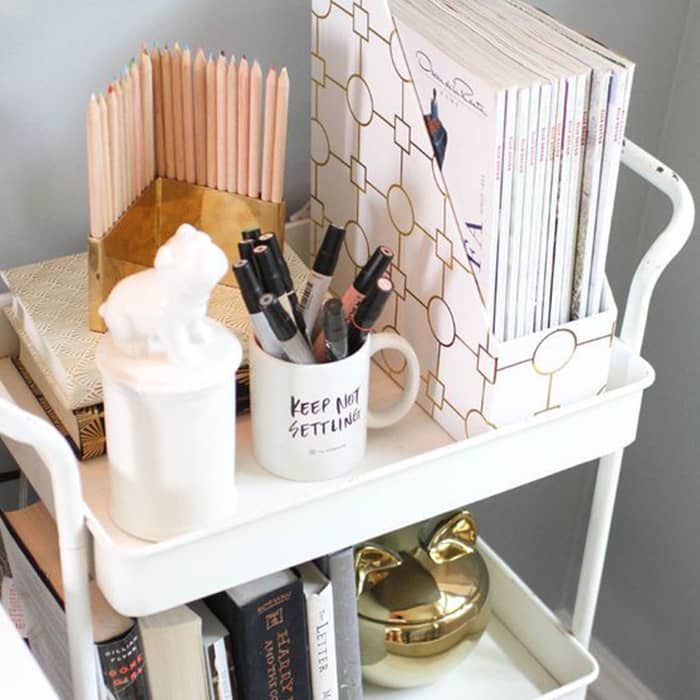 Explore our Wow from home range to keep your home office creative and organized.
Keep in touch
Get design inspiration, business tips and special offers straight to your inbox with our MOOsletter, out every two weeks.
Sign me up!