How (and when) to get writing Notecards
Try these ideas to make your next Notecards even more memorable.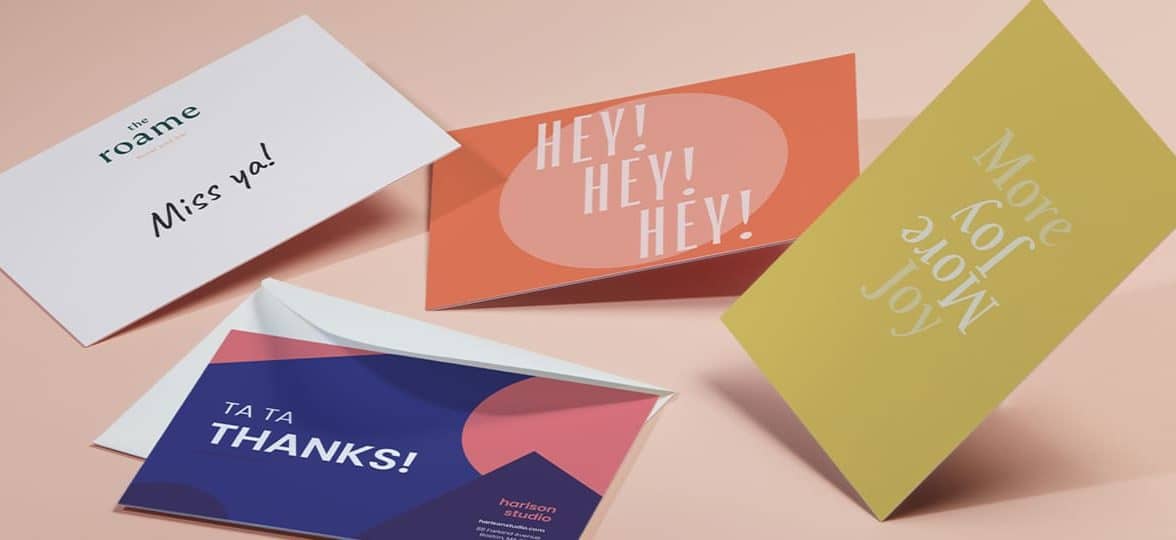 Digital communication is a wonderful thing (it means you can read these words right here, for starters). But it's left some of our traditional writing skills, a little bit rusty. So if you've ever hovered over a Notecard and been lost for words, these tips are just for you. 
Right, let's begin. The rules for writing a Notecard are pretty simple really:
1) There are no rules
Unless you've somehow popped back to the Victorian era (if so, well done you. What's it like?), then this is the only rule that really matters. Scribble, draw, use red pen, get wildly creative – it's your Notecard, so do whatever feels right for you or your brand.
However… while we'd never tell you what to do, you might want to consider a few things to make your next custom Notecard even more memorable.
2) Pick your moments
Receiving a Notecard is always a pleasure. But when exactly is the best time to bring out your secret customer service weapon? Really, it depends on who you have in mind. You could send one after a positive meeting, with every order, or out of the blue as a reminder that you're still there. There's no right or wrong. But it's good to set your boundaries, so you know when to stick to email and when to break out the fancy stationery.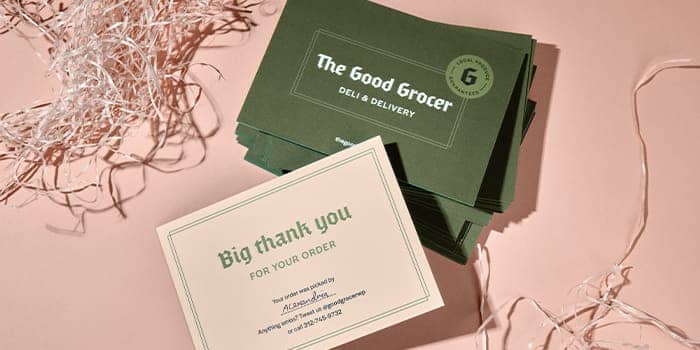 3) Show you care
What you choose to write on can say as much as the words you put to paper. Our Luxe Notecards are made with Mohawk Superfine paper – well known for its natural texture and consistent quality. It's extra-thick too, which gives any message an instant luxury upgrade.
4) It's a 'note' not an 'essay'
Aim to keep your message to a single thought. You don't want to lose that positive feeling by forcing the reader to wade through a lengthy, time-consuming essay. Short, sweet and smile-inducing wins.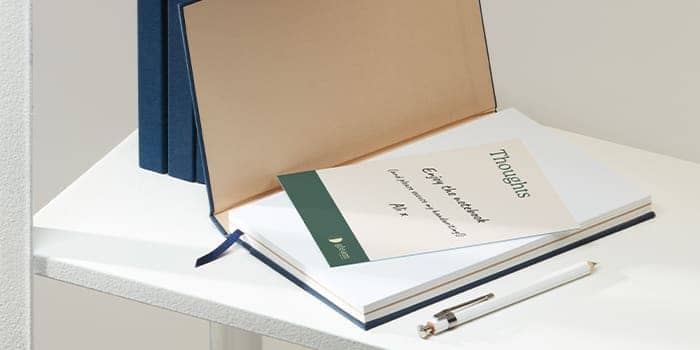 5) Make it personal
A "Thanks" is always appreciated. But a clearly personal "Thanks so much for buying my new flower card design" makes it mean even more. You're not just scrawling a generic message like some jaded celeb carelessly working through fan mail. You care. 
6) Put yourself out
The thumbs-up emoji is a useful friend (especially if you happen to be old, apparently). But it's never made someone feel special, has it? A handwritten note isn't always the quick or easy option. But that's exactly what gives it such appeal. You've delved into your draws to get your fancy pen out, dug out their address, carefully written a note with your best handwriting and then trotted off to find a post box. Not only have you sent a lovely Notecard, you've given the recipient your valuable time.
7) Get edgy
You've shown you care with your message – now for the areas most people wouldn't even think of. When you choose Luxe Notecards, you can add a block of colour sandwiched in the middle of the card – a memorable addition when it perfectly matches the rest of your brand. 
8) Push the envelope
A carefully written note deserves an equally high-quality envelope to send it in. Again, Luxe Notecards could be the answer. They come with free matching envelopes, made from Mohawk Superfine paper – the same naturally textured paper used for all of the Luxe range. It's the perfect combination (a bit like ice cream and apple pie).
Taken notes? Great, now you're ready to get writing and delighting with your own custom Notecards.
Keep in touch
Get design inspiration, business tips and special offers straight to your inbox with our MOOsletter, out every two weeks.
Sign me up!