Customer service tips: 3 essentials for new businesses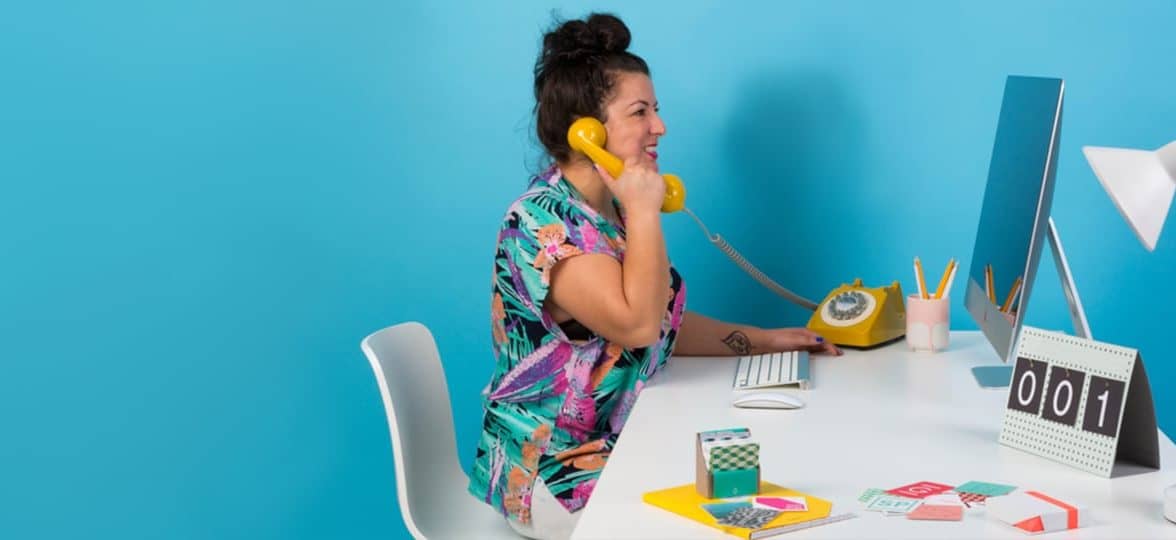 Great customer service isn't just a nice thing to have. It can be the crucial ingredient that puts your business ahead of the rest. Here's 3 essential tips for awesome customer service.
Fact: improving customer service helps businesses grow. From managing customer expectations, to ensuring satisfaction with your product or service—a strong customer service team can not only attract new customers to your business, but keep existing customers loyal.
What's the definition of customer service?
Customer service is the action you take as a business to help people get the best possible experience of your products and services.
That includes the advice you provide when they're considering a purchase, the adjustments you make to fit your offering to their needs, resolving any issues they may have, and the customer support you give them after the sale is made.
Customer service is about people first and foremost. It's the process of building a relationship with your customer, whether it's a short-term connection or lifelong brand loyalty.
More often than not, it's the result of individuals in your business acting in ways that are focused on customer success. All those positive moments are what make up great customer service, and they're a result of a company culture that values and promotes great customer experience.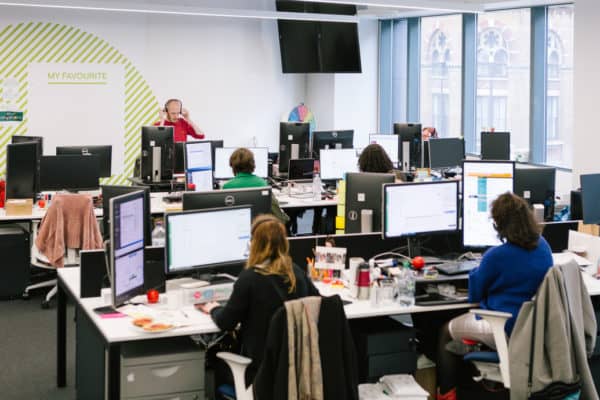 Why does it matter?
Customer service is important because it's what connects your products and services with their end users – it's where the rubber meets the road.
It helps make sure potential customers get a good match between what you offer and what they need, through careful listening and good advice.
It can also act as a safety net when things don't go completely to plan, and it could even turn a poor experience into a positive one. For example, if a customer needs to return faulty goods, how you respond to that issue could actually strengthen their opinion of you—if you are fast, courteous and effective in solving the problem.
Although it's about relationships first, good customer service can play a role in optimizing your business operations and processes too. With a customer-focused approach, you're more likely to choose software and methodologies that please your customer base and deliver better results for them – and by extension, for your business.
How do you deliver the best customer experience?
The business world has become highly attuned to the power of a great customer experience, and there are lots of strategies, tools and techniques out there for making it happen. Here are a few must-haves for any new business looking to start out on the right foot.
1. Make your customer service personal
Why is personalized customer service important?
Personalized experiences show your customers that you know them and value them, and that when they buy from you it's not just a transaction, but part of a larger business relationship.
Knowing relevant facts about your customers means you can serve them more quickly and easily, and you can make sure their preferences are met without them having to ask.
It's also a proven way to encourage more sales. People love getting customized attention – and the numbers back it up. According to research, birthday campaigns – personalized promotions you send your customers on their birthday – lead to a 481% increase in transaction rates and a 382% increase in revenue. Clearly, making your customer feel special will result in increased engagement and purchasing patterns.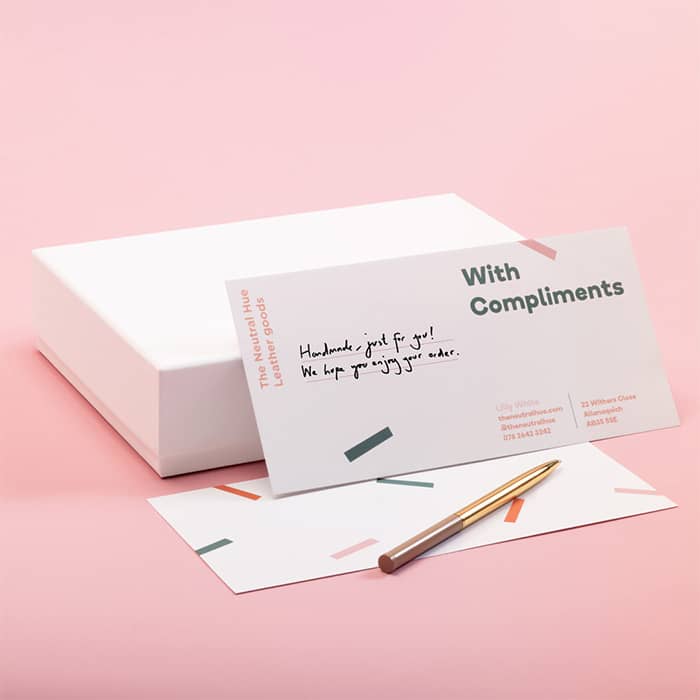 Know your customer, grow your business
Have you ever received a robotic business email? You know, the kind that was copied and pasted from a template? There's a good chance you didn't engage with the email like the sender expected you to.
When you're dealing with a large number of customers or high volume of orders, personalization can really help warm up an interaction that might otherwise feel cold and systematic. Knowing your customer and storing their information with a good CRM (customer relationship management) system means you can deliver that personal touch at scale.
A good-quality CRM system – such as Mailchimp or Salesforce – acts as a centralized hub for customer service, tracking a customer's past purchases and interactions with you across multiple channels. It allows you to save time and please your customers by not asking for details repeatedly, and it means customer support staff have information on hand when they answer a query. It also allows you to send personalized messages – like those super-popular birthday campaigns.
Customer skills for front-line staff
As we've explored already, the behavior of people in your company is a make-or-break factor in great customer experiences. And when it comes to personalization, human interaction is about as powerful as it gets. So it's worth knowing the most important service skills and making sure your team's excelling at them.
A few qualities of great customer service people:
Top-notch time-management

: customer service is hectic and attention needs to be divided so that every customer feels listened to.

A friendly manner

: cheerful, friendly and receptive people – and people who can maintain these qualities under pressure – can make a big contribution to customer satisfaction.

Attention to detail

: handling multiple customer cases means a huge volume of information coming at you. And every bit is crucially important to one of your customers. Remembering details and following through on specific requests is a fast-track route to customer loyalty.
Some of these things are personal qualities that come naturally to certain people, while others are a matter of training.
So when you're building up a customer service skills base, you have two strategic priorities:
Staff training

:

give your staff the support and guidance they need to manage different customer-facing scenarios, including returns, enquiries and complaints. Make sure they know there's a process in place and who they can turn to for help and information.

Recruitment

:

during the hiring process, be tuned in to the personal traits that make someone a 'natural' at customer support or customer service. Qualities like patience, optimism, listening and friendliness are all key.
That way you can make sure you have the personalities and abilities best suited to an outstanding customer experience.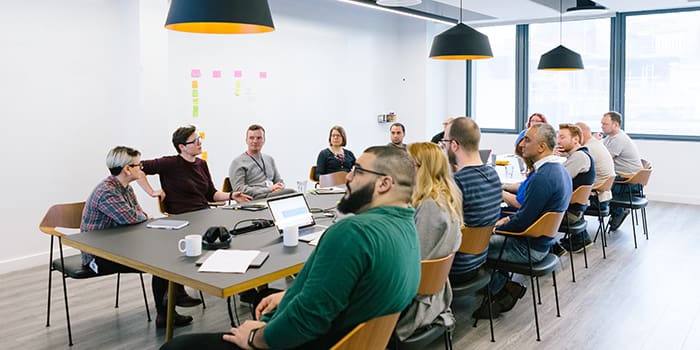 2. Be prepared for customer queries (of all kinds)
A golden rule of customer service is to be available and responsive to customers whenever, and however, they reach out to you.
If you can handle customer queries and enquiries quickly, and you're able to respond to all types of queries with solutions at the ready, you'll quickly see positive results in how your customers regard you.
How to tackle customer queries well
Positive query
Has a customer got in touch to say how happy they are? Congratulations! It's an awesome feeling, and it's also an opportunity to make the relationship even stronger. You can respond to this kind of interaction by:
Learning from them

: ask the customer what really worked for them and if there's anything that could be done even better.

Giving them a shout out

: celebrate your happy customer and give them some recognition with a social media shout-out.

Asking for a testimonial or review

: ask your happy customer if they'd be willing to be quoted as a testimonial on your website, or if they'll pen a short review of your service.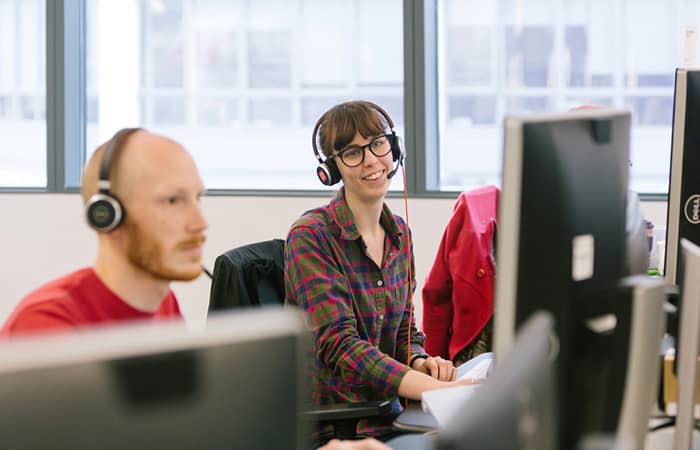 Negative query
Complaints happen. No matter how high your standards are, there will always be hiccups, whether it's a terse phone call or a nonplussed online review. How you handle negative feedback is what matters most. Must dos:
Listen and empathise

: Make contact with the customer or be responsive when they contact you. Be clear about what happened and how it made the customer feel. Let them know that customer satisfaction is important to you and that you want to set things right.

Focus on solutions:

Make sure you – or your staff member – can offer a range of solutions to fit different customer issues, whether it's a refund, an apology or a change of policy. Nobody wants to expect problems, but it's better to have a solution at the ready than have to put them on hold and come up with a plan.

Explain what's next

: Give the customer a clear commitment about what you will do in response to their query and when it will happen. For example, they'll get a refund to their bank account within 2 days, or a manager will call them back later that morning.

Learn from it

: Complaints aren't fun, but constructive feedback can be a fantastic resource. Take on board what happened and feed the insights back into your business, especially if the same complaint appears multiple times from different people.
Question
Whether a customer wants to know where their order is, if your product is vegan or halal, or how they can make an overseas order, these rules apply:
Answer quickly

: Have a minimum timeframe for your replies. Even better, communicate that timeframe to your customer with an auto-reply or a clear policy on your website.

Offer self-service solutions

: Some questions are common enough that you can predict them and answer in advance. While it's nice to chat, sometimes the best service you can offer is a handy FAQ or chatbot service that solves the query with minimal effort.

Communicate well internally

: Some customer questions demand specific knowledge that only a few people in your company have. Clear lines of communication and handy channels, such as IM or Slack, let you find answers fast, rather than having to call someone back or refer them to your colleague.
3. Encourage customer loyalty
What is customer loyalty?
Customer loyalty is a result of repeated positive experiences with a business. Over time, basic customer satisfaction becomes something more enduring and personal – it becomes a belief in the high quality of your brand.
The value of a loyal customer
Loyal customers are more likely to:
make repeat purchases

choose you over your competitors when the offerings are more-or-less equivalent

say good things about you to their friends, colleagues and anyone who reads their online reviews.
All of that translates into more sales and better brand awareness.
That's why many businesses treat Net Promoter Score (NPS) as such a crucial metric. It's a measure of how many customers would recommend them to family or friends, and it reflects the level of loyalty they have achieved.
Building loyalty strategically
Businesses often develop specific projects aimed at building loyalty, such as customer retention strategies and customer loyalty programs.
The idea of a customer loyalty program is a familiar one to anybody who has collected points at their favorite store or joined a VIP customer program. It's a kind of quid-pro-quo deal that offers clear rewards to the customer for their repeat business. It's more about practical benefits than developing brand loyalty for its own sake, but it can support and drive the loyalty process and encourage it to build over time as it brings customers back to you again and again. For a new business though, loyalty programs can be cost-prohibitive to set up and slow to deliver returns.
Other customer retention projects work by creating an easy route for the customer and breaking down barriers to purchase. An example might be a smartphone app that gives customers a speedy order experience or delivers exclusive discounts and downloadable vouchers.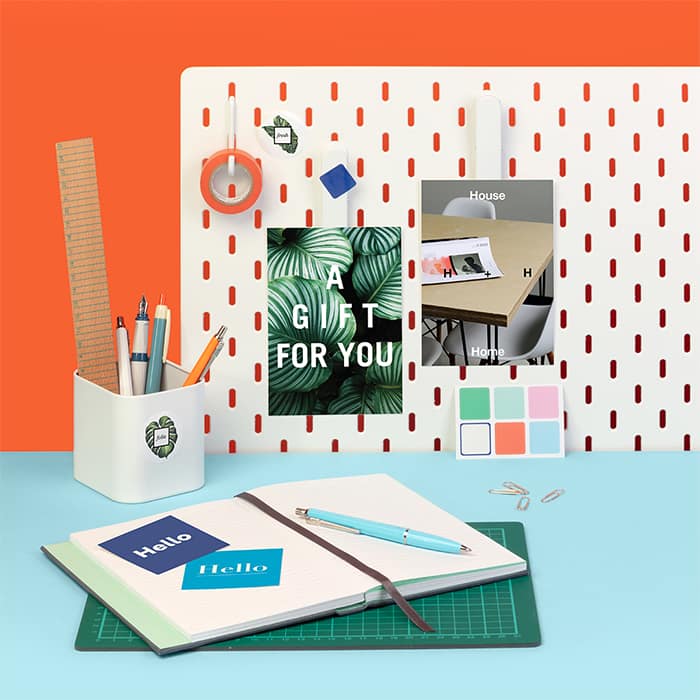 How does good customer service improve customer retention?
Good service, alongside high-quality products and a strong brand, helps turn customers into loyal clients and even advocates for your brand. In fact, it's a key ingredient in the mix.
The reason customer service so important is because of how loyalty develops. Customer loyalty builds gradually, as a result of multiple positive experiences over time.
Each good experience strengthens an expectation of more good experiences in the future, and eventually customers associate your business with satisfaction and prefers your brand on principle, rather than choosing you on a case-by-case basis.
Some of those good experiences are product or service related, such as receiving good value for money or having a product with all the right features. But many more of them are about personal interactions, like a friendly reception in store, an easy-to-use app or a welcoming voice over the phone.
And while those things aren't as high-profile or long-lasting as your products or your brand, they matter just as much.
Keep in touch
Get design inspiration, business tips and special offers straight to your inbox with our MOOsletter, out every two weeks.
Sign me up!