Inspiring big business ideas – and how to scale them down
Your business might be small, but that doesn't mean you can't draw inspiration from big companies.
You're not Coca-Cola. Nor are you Unilever or Google – you know that already. But that shouldn't mean you can't draw inspiration from their marketing strategies. The scale might be smaller, but the impact can be just as great.
Here's some big business ideas you can apply to your small company – and how.
From billboards to posters
Size doesn't count (that much). Sure, this massive billboard on Times Square is pretty impressive. As a small business, though, your budget might not be at scale – but neither are your resources to fulfill the amount of interest you'd get from it.
When it comes to advertising, no matter your size, you have to think strategically. Posters and Flyers might be smaller than a billboard, but cleverly placed, they can really draw awareness and boost your business.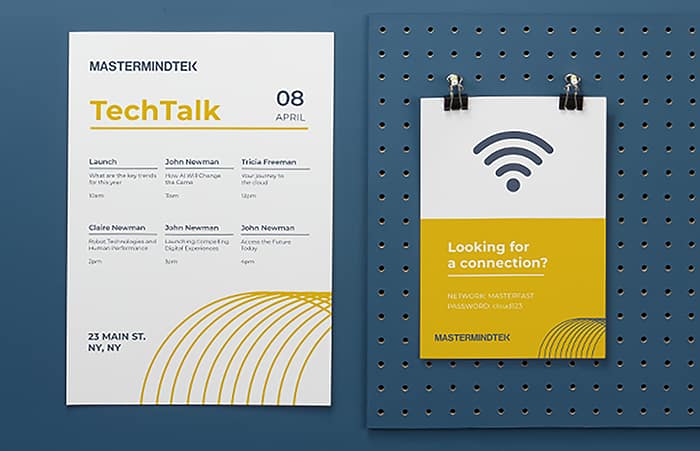 Are you a masseuse? Try placing your posters in gyms and sports centers. Do you sell children's clothing? Advertise in schools and nurseries. You get the gist: think about your potential customers first and advertise where you'd most likely find them.
You can also distribute Flyers in key areas to better catch their attention. Why not add a special offer on the leaflets to spark their curiosity?
From celebrity ambassadors to influencers
You can't afford Kim Kardashian to promote your candles. But can you convince this lovely momfluencer to try them? Content creators don't have to have millions of followers to have an influence. The key is to target the right people – with the right audience.
Start by looking at 'local' influencers and people you have common grounds with. Influencers are used to receiving many requests, so the more personalised, the better. It's also important to pick the right channel for your products. If you're work-oriented, LinkedIn might be the way to go. If you have a lifestyle brand, Instagram is probably a better choice.
If you have limited resources and don't want to invest in influencer ads, you can still offer them perks to convince them to use (and share) your products. Why not send them a lovely package with some samples and a nice, personalised Notecard? You can also offer them a discount code to share with their audience. This way, you treat them, and they can treat their audience too.
From viral campaigns to word-of-mouth
Viral marketing works when you have a lot of flexibility and resources. As a small business, chances are you won't be able to address any new trending topic with a cleverly designed cross-channel campaign. And that's ok.
Open your ears and your eyes for local news. The smaller the radius, the more likely you are to be seen and heard, too. Don't be afraid to be a big fish in the small pond; that's how successful businesses start. Once your roots are strong, you'll be able to progressively scale up and grow your business elsewhere.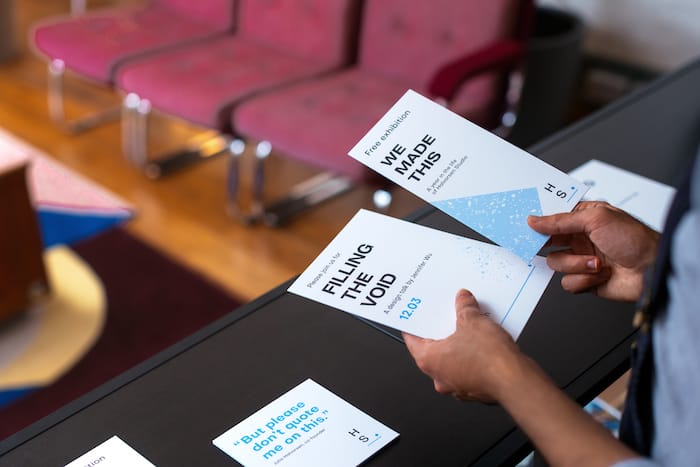 So, what should you do with these local trending topics? Find the ones that are relevant to your business. Then, create targeted local campaigns that will benefit from the spotlight too. For example, if your town organises the centenary of a local artist, you might want to create a limited edition of your product to celebrate it. Press coverage guaranteed in the local newspaper.
From big values to… big values
Your business' size doesn't define its values. Invest time and energy into building a strong brand identity with values you really commit to. They deserve just as much attention as big companies.
Inject your brand values into everything you do. It's about being authentic, but also memorable. That's how you'll create a brand that's consistent and that won't lose itself once you scale up – which, with a strong brand, it will.
Think big. Make your mark on paper with MOO's marketing materials.
Keep in touch
Get design inspiration, business tips and special offers straight to your inbox with our MOOsletter, out every two weeks.
Sign me up!